In Town at End of World, Fierce Protests Greet the New Argentina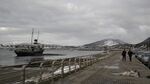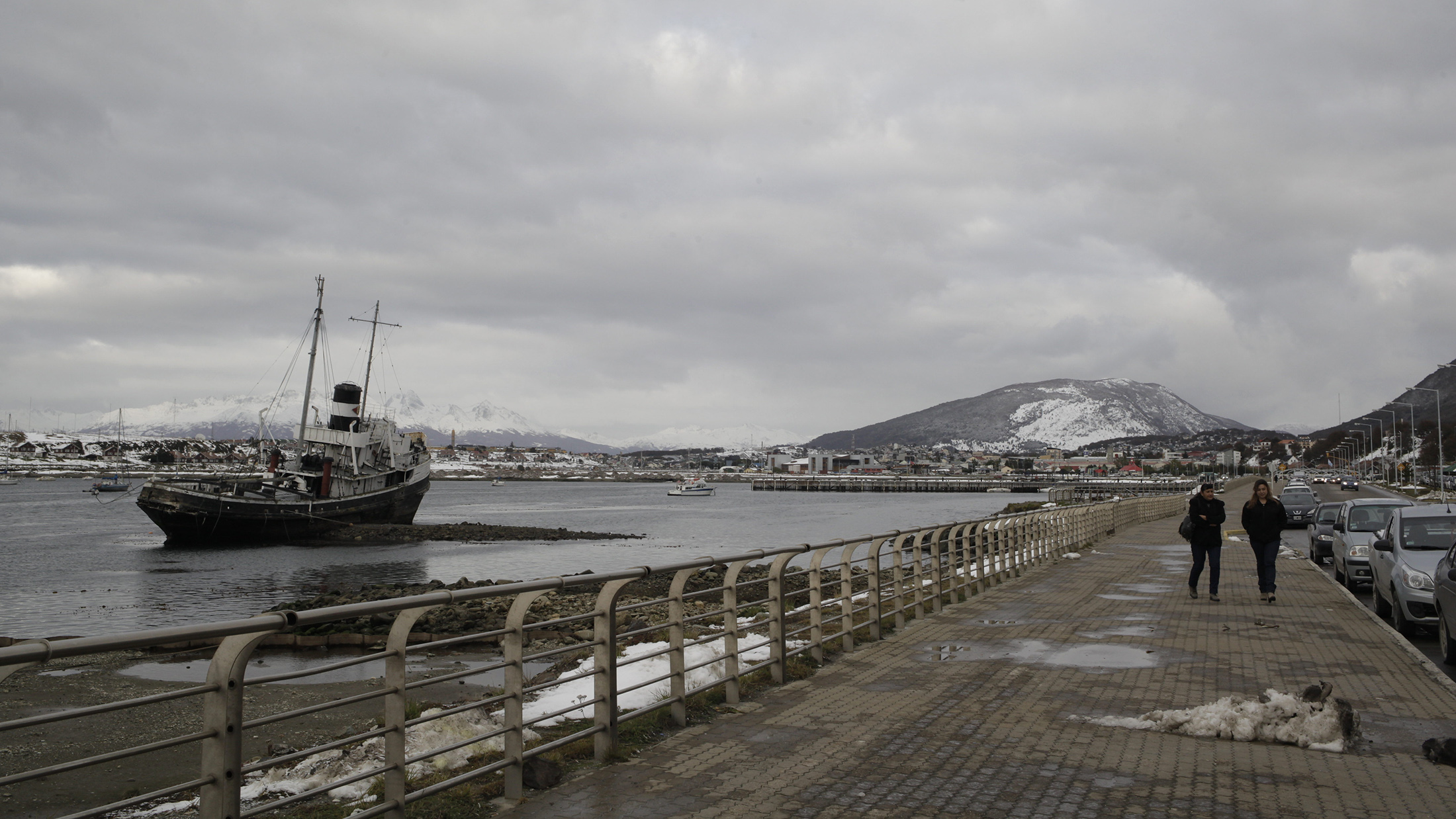 When Mauricio Macri was elected president of Argentina in November after a dozen years of spendthrift populism, he was greeted like a hero. The belt tightening he was planning would be painful, many agreed, but it would save the country.
Try telling that to Norma Blanco. As a subpolar Patagonian wind blows in off the Beagle Sound onto the world's southernmost city, she is nearing her third month of protest. A 55-year-old street cleaner, Blanco was on the verge of cashing in her pension when the system was upended in the name of austerity.
"Now I'm going to have to wait another five years," Blanco said, holding aloft an effigy of a gloved hand giving the middle finger. "We work in the streets. You need benefits to be able to live in this region."
The conflict playing out here in Ushuaia, often called "the end of the world," is being watched closely across a country where populist subsidies set up by Macri's predecessors are on the chopping block. The unbelievable extras aimed at drawing industry to this forbiddingly remote area known for glaciers and sea lions are in a class of their own. Yet changing them is viewed by many of the inhabitants of Tierra del Fuego province as an act of sacrilege, and they warn of social discord here and elsewhere.


The Tierra del Fuego industrial hub enjoys advantages that border on the absurd. At the Newsan factory, for example, workers unpack parts sent from China and remove the screws holding them together to replace them with local ones. Macri's predecessor, President Cristina Fernandez de Kirchner, negotiated with Samsung Electronics Co. and LG Electronics Inc to assemble phones in the island province. Apple Inc declined so iPhone imports are barred in Argentina.
To preserve the existing system, locals have gone on strike, meaning that 30 percent of children in the province haven't been to school since classes began in March, the only road connecting the island with the rest of Argentina was blocked for 10 days over Easter and a camp has been set up outside the government house; Governor Rosana Bertone hasn't had access to her office since March. Her deputy was attacked in the street.

The trigger was a declaration of fiscal emergency by the local congress and the reform of a pension system that included ending what's been nicknamed "the law of 25 winters" under which state employees can retire after 25 years and as young as 45. No one in Tierra del Fuego pays personal income tax.
Under the changes, the pension age limit was raised to 60. Teachers and doctors, who had their own pension schemes, are now capped at age 50 and 55. State workers and pensioners now have to pay between 1 and 4.5 percent of their salary into a "solidarity fund" for pensions while a reform of local property tax means they pay between 6 and 12 times more, the protesters say.

"Such a big strike over so many consecutive days has never been seen in the history of the province," said Horacio Catena, head of the teachers' union.
Governor Bertone says reforming the pension system was inevitable once Macri told the country's 24 governors they would receive no assistance to finance deficits. The presidential press office did not immediately reply to a request for comment.
In the place of government aid, the governor has announced plans to issue debt on international capital markets, up to $350 million later this year. For the past 15 years, Argentina had been barred from global markets because of its battle over repaying bond holders.

Most parts for Tierra del Fuego factories are imported and arrive by ship in Buenos Aires before setting off on a 3,000 kilometer (1,800 mile) road trip that includes crossing in and out of Chile and a costly ferry ride. On the return journey, the trucks must travel in an armed convoy to prevent robberies.
Maintaining the tax-free industrial hub cost $23.5 billion pesos ($1.8 billion) or 0.5 percent of gross domestic product in 2015, according to government data. Seen another way, the government is subsidizing each factory worker in Tierra del Fuego to the tune of 180,000 pesos ($12,680) a month, said economist Federico Munoz. The goods cost two to three times what they do in neighboring countries.

Macri already faces pressure from his opponents who are trying to push through a law to limit dismissals and calling for the government to continue to restrict certain imports. He says the economy will pick up thanks to a billion-dollar infrastructure plan to build roads and railway lines and extend sewage systems over four years. But his approval rating has fallen steadily since winning a run-off election in November from 77.2 percent to 49.3 percent in May as inflation accelerates and growth stalls, according to a survey by Raul Aragon.
If he doesn't come through on his promises, he could face the same kind of labor conflicts seen in Tierra del Fuego, Aragon said.
In Ushuaia, union leader Catena said the arrival of winter is testing protesters' resolve but the stakes are too high to concede.
Rosa Molla, a 60-year-old pensioner, was one of the first protesters to set up camp outside the government house. She has fashioned a hut from discarded wood chip crates scavenged from the local factories and she and her dog are kept warm at night by a stove made from an oil drum. Even 12 inches of snow didn't persuade her to pack up.
"I think the cause is just and I'm not leaving until they repeal the laws," she said, feeding another log into the fire.