Virtual Reality Lets MMA Fans Feel the Punch
Viacom's Bellator is using VR to take fans behind the scenes with fighters and let viewers experience their pre-bout rituals, practice rounds and training regimens.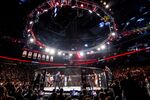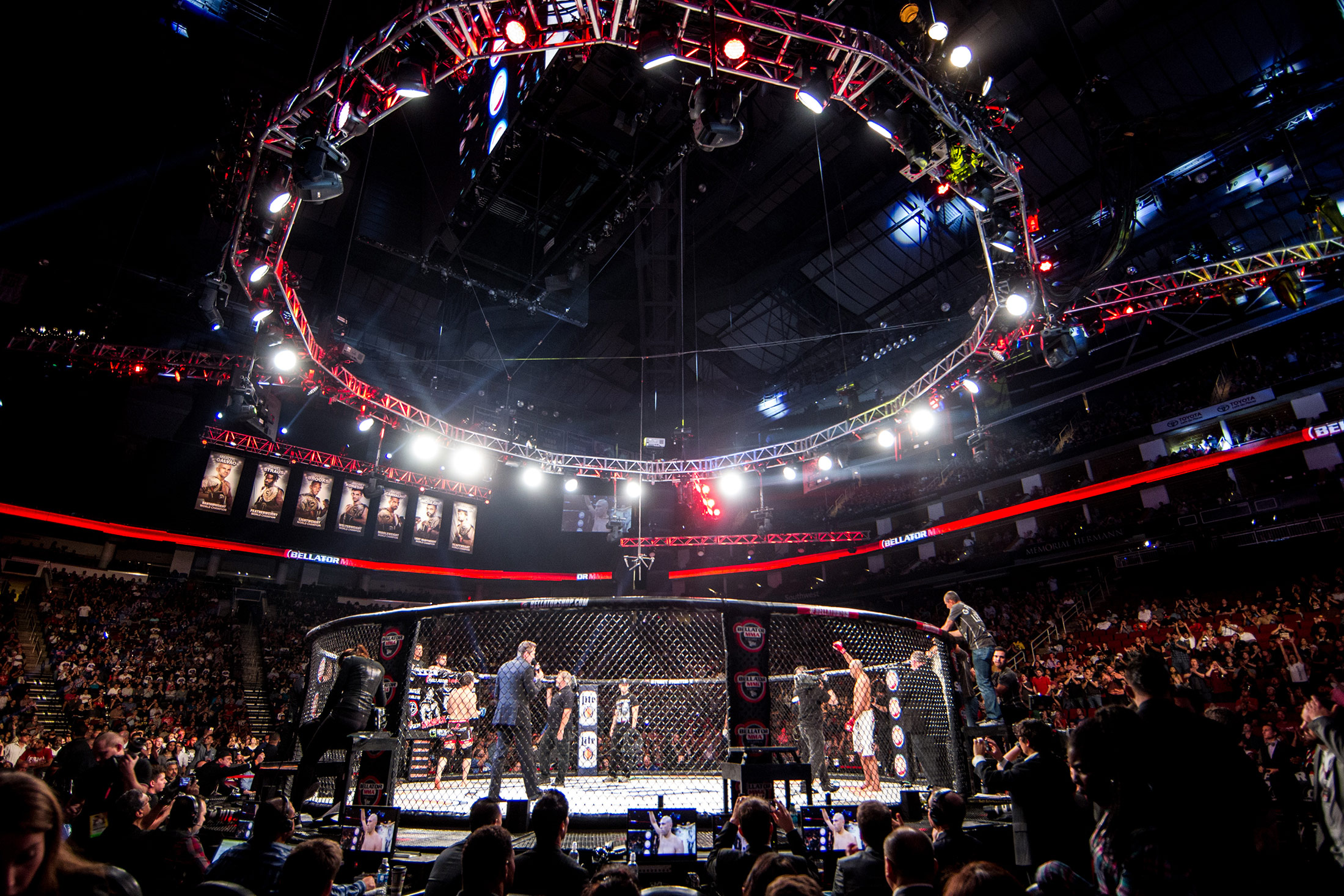 The immersive experience of virtual reality seems tailor-made for sports, and in recent months everyone from the National Basketball Association to the National Hockey League has broadcast games in VR with the aim of bringing new verisimilitude and drama to its live events.
The latest to hop on the bandwagon: Bellator MMA, the mixed martial arts league owned by media giant Viacom. But where other sports are using VR to capture live action, Bellator plans to go behind the scenes and let viewers experience fighters' pre-bout rituals, practice rounds and training regimens.
Jason Jordan, the league's chief operating officer, professes himself underwhelmed with the current state of VR game footage—a sentiment widely shared by analysts and sports fans, who say the experience is little more immersive than conventional broadcasting.
"Everyone is throwing a lot on the walls to see what sticks," Jordan says.
Techheads have been talking up virtual reality for at least 30 years. Now, finally, the underlying technology—chips, sensors, software— is getting good enough to commercialize. Samsung already sells an affordable headset for $99, and Google has a rudimentary one on the market made from cardboard. In the coming months, Sony, Facebook's Oculus and HTC will bring more sophisticated devices to market. Piper Jaffray says 6 million headsets will be sold this year, rising to half a billion in 2025.

Few doubt that VR has potential as a gaming platform. The question is whether it will transform entertainment more broadly. The sports leagues and networks are betting VR will deepen the loyalty of existing fans and help reach younger audiences who are increasingly cutting the cord. For now, however, there's a long way to go before they'll convincingly surpass the broadcast experience they spent decades perfecting. What's more, each sport will have to figure out its own grammar and rules for using VR. The technology is well-suited to the confined spaces of basketball. Golf? Not so easy.
To sustain viewer interest, live TV is heavily produced with dramatic shots and close-ups of movements that would be hard to see even from front-row seats. The cameramen are highly trained to search for those moments and perfectly angle and switch between shots. The lens follows the action, whether that's the ball being thrown or the anxiety in the players' faces as they prepare for battle. In virtual reality experiences, there's no direction for where to focus. Football fans could easily miss the winning touchdown if they're too busy staring at the quarterback.
That's why Bellator isn't bothering with the fights at all. MMA fighters don't represent cities, colleges or nations in the way that teams do. So the leagues have capitalized on individual personalities, turning fighters like Ronda Rousey and Kimbo Slice, the YouTube street fighting sensation, into household names. Jordan says VR could bring fans exponentially closer to experiencing what a fighter goes through.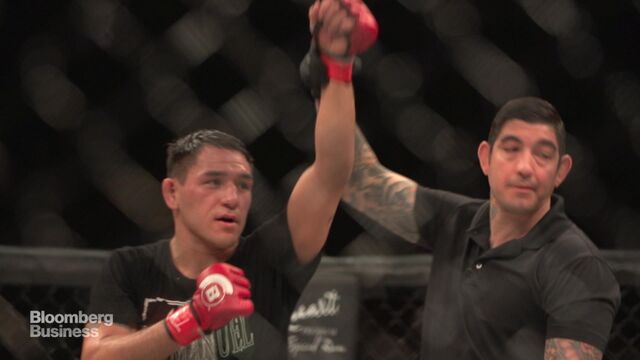 Using GoPro's Hero cameras mounted on long poles, producers follow fighters for hours before and after the bout. The idea is to bring viewers into fighters' worlds and experience the private, vulnerable moments as they prepare for battle—meeting with loved ones, getting tips, receiving benediction from a priest. Then the footage will be turned into clips and shared on social media, giving Bellator a leg up on Ultimate Fighting Championship, currently the top dog in mixed martial arts.
At a recent fight in Houston, the challenges of shooting in VR were painfully clear. A VR videographer strapped into a complicated camera rig had to jostle for space amid dozens of traditional broadcast cameras. As Kimbo Slice strode across a narrow runway, enshrouded in fog, cameramen jogged backward to capture his movement, leaving little room for the VR guy, who trailed behind. It wasn't much easier in the training room, where the VR camera got in the way of pre-fight sparring and grappling.

Bellator isn't the first league to use VR as a storytelling device. The NBA aired a 12-minute documentary featuring LeBron James training. And Bellator will be no more immune to VR's technical challenges than the NBA or NFL. Hardware makers haven't completely solved the nausea some users experience while using the technology. The headsets reaching the market this year will still be bulky and uncomfortable for extended viewing.
"Live experiences tend to be long," said Jens Christensen, who runs Jaunt, a virtual reality startup with funding from Disney and Google. "Do people today really want to wear headsets for three hours? We find that they wear it five to 10 minutes."
Jordan accepts that even if the technology works as advertised, he has a lot of marketing to do. At Bellator's next tournament, fans will be able to visit virtual reality booths where they can wear an Oculus Rift headset and pick which fighter to follow. The goal is to educate them about VR and send them home with one of Google's inexpensive Cardboard headsets to play with.
Like many people who have fallen in love with VR, Jordan can't help dreaming about the future. In his fantasy, mixed martial arts fans will don goggles and a sensor-laden vest and take on their favorite fighter—virtually.