Can One of the Dirtiest Corners of Global Soccer Clean Up Its Own Act?
After 25 years of corruption, sweeping criminal charges and a financial crisis, new details show the leaders of soccer in the Americas did more damage than anyone knew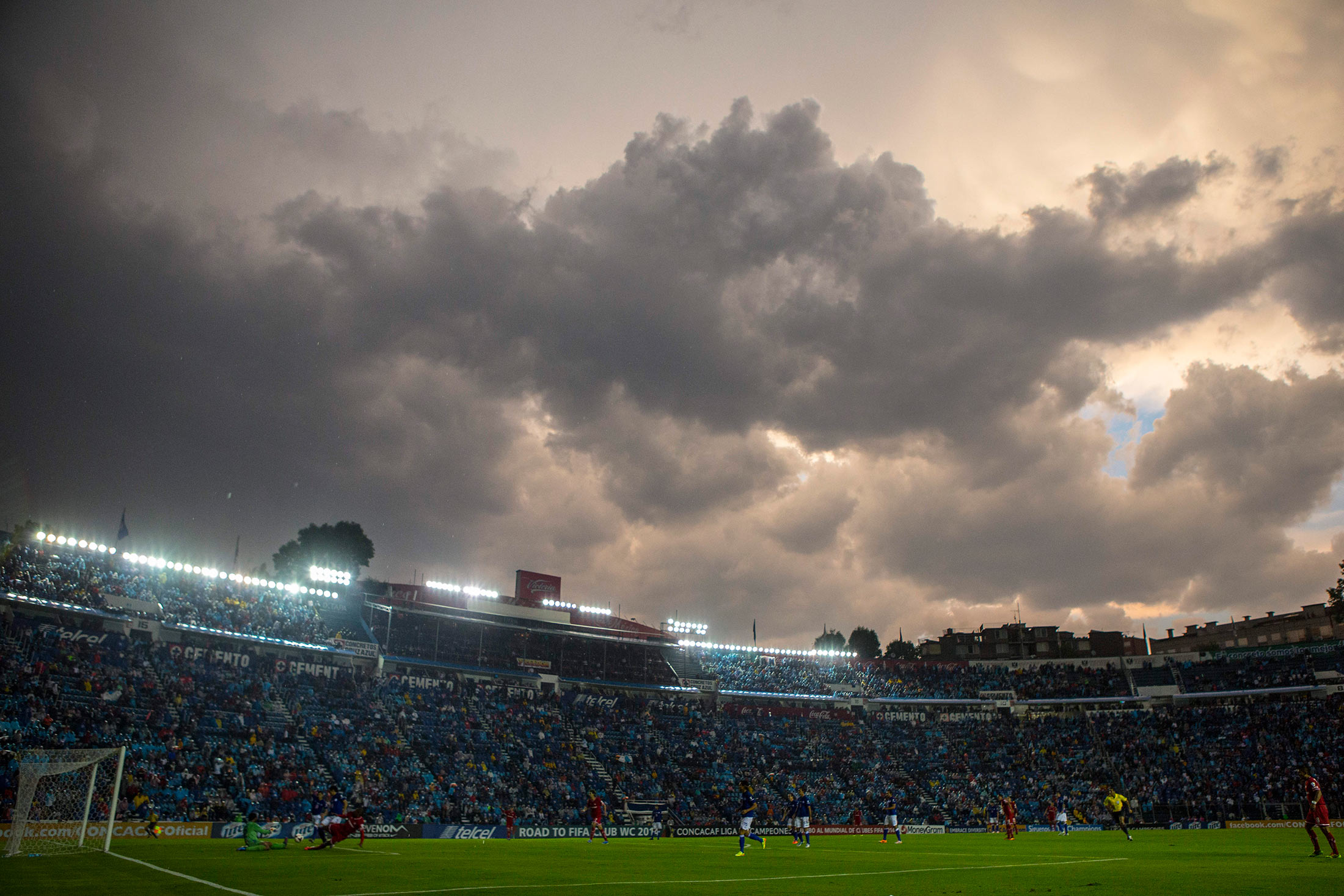 Photographer: Miguel Tovar/STF/LatinContent/Getty Images
On Feb. 12, the key figures in an organization that was a nexus of money, power and corruption in international soccer for a quarter century gathered behind closed doors in Miami.

This time, there would be no palm-fringed sands or blue-bottomed pools—no five-star hotel suites, no $25,000 bar tabs, no strippers on the corporate card.
And there would be no fat envelopes of cash, either, to grease the lucrative wheels of soccer across the Americas.
Instead, a stark message was delivered to the 80-some people assembled inside the Miami Airport Sheraton that Friday: clean it up, or risk everything.
That 24-hour emergency meeting of the Confederation of North, Central America and Caribbean Association Football encapsulated everything that's gone wrong with soccer and its global governing body, FIFA—and how difficult it will be to untangle the web of graft and greed that has ensnared the world's most popular sport.
Few people in the U.S. have ever heard of soccer's real power player in this part of the world: CONCACAF, for decades one of the dirtier corners in the dirty business of global soccer.
Like FIFA, whose stewardship of international soccer and the World Cup has become virtually synonymous with corruption, CONCACAF is now struggling to wash away decades of sins. Bribes, contract-rigging, voting scandals—the list goes on.
Both organizations insist they will bring transparency and democracy to dealings long conducted in the shadows. But even insiders wonder how much things will change or, for that matter, if change is even possible. An early test arrives this week, when FIFA elects a successor to its disgraced impresario, Sepp Blatter, and CONCACAF votes on its own slate of reforms.
The outcome, in both cases, is far from certain. But this much is clear: CONCACAF, whose purview stretches from Panama to Canada, and includes the potent U.S. national teams, is at a desperate crossroads. Internal documents reviewed by Bloomberg show past misbehavior by some actors was worse than initially believed. Interviews with dozens of people associated with the group paint a portrait of an organization in crisis.
It was against this backdrop that delegates from the region arrived at the Sheraton in Miami earlier this month. There to greet them were a pair of Americans, Carlos Vincentelli, a consultant from Miami, and Samir Gandhi, a lawyer from New York, who have been working since June to right the CONCACAF ship.
Not everyone was happy to see them. Over the complaints of some members, the two men have cut budgets, frozen salaries, established a clean cash-management system and ended 18 questionable contracts. They've also proposed sweeping changes—from independent directors to term limits—that they say will satisfy the U.S. Department of Justice, which is still investigating the organization.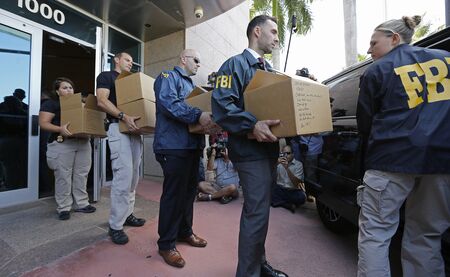 Inside the Pan Am Ballroom at the Sheraton, Vincentelli—who works for Alvarez & Marsal, a firm perhaps best known for its work on the Lehman Brothers bankruptcy—laid out the precarious state of CONCACAF's finances.
The view is sobering. U.S. criminal charges and CONCACAF records reviewed by Bloomberg News offer the fullest details of the financial mismanagement that continued long after the 2011 resignation of president Jack Warner, whose indictment in May helped dethrone Blatter at FIFA. Warner's successor, Jeffrey Webb, pledged reform and declared success in 2014, saying "The new CONCACAF is built on trust and transparency."
But Webb's new regime bore a striking resemblance to the old one, and documents reviewed by Bloomberg show that from 2012 to 2015, he spent the organization's money freely. In addition to a $2 million annual salary and the use of a private jet, Webb billed the organization for "delegation travel"—a euphemism for junkets around the world. One trip, from Jamaica to Mexico, cost $96,000, according to an invoice reviewed by Bloomberg.
Webb also used his corporate credit card for bar tabs and strip club bills, at least one of which exceeded $25,000. Webb and his deputy, Enrique Sanz, approved each others' expenses, an arrangement that helped confer a new BMW X5 on Sanz and awarded business to Sanz's wife.
Sanz's lawyer, Joseph A. DeMaria, said there was nothing untoward about either transaction. Sanz paid back a portion of the cost of the BMW as part of his termination agreement, he said, and his wife, a luxury furniture designer, charged CONCACAF a discounted rate.
Webb's attorney, Edward O'Callaghan, didn't return repeated calls for comment.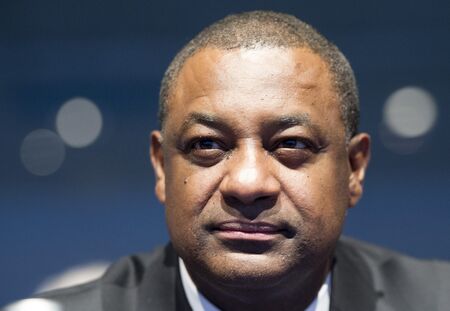 As the FIFA scandal loomed, Webb, a close ally of Blatter, went on the defensive. He used CONCACAF money to hire a security firm to sweep his Atlanta home and CONCACAF's Miami office for listening devices, according to invoices and text messages reviewed by Bloomberg News. The investigators also attempted to snoop on the head of U.S. soccer, Sunil Gulati, according to text messages and a CONCACAF official.
"I think it's disgusting," said Gandhi. He had been part of a team from Chicago megafirm Sidley Austin LLP that CONCACAF hired in 2012 to catalog the previous administration's excesses. But Webb had strict instructions for those investigators: the present operations of the organization were not in the scope of their work. "People say, 'Why didn't you do more?' If the client says, 'Don't do it,' you can't do it."
In May, Webb and Warner were indicted on charges that included racketeering, money laundering, and wire fraud conspiracies. (Regional soccer powerhouse Chuck Blazer, who famously used CONCACAF funds to house his cats in a Trump Tower apartment, had already secretly pleaded guilty to similar charges.) Webb was among the seven FIFA officials arrested at the Baur au Lac in Zurich, the same hotel where soccer delegates will stay this week.
Webb pleaded guilty on Nov. 23 to seven counts in the indictment. Warner, who has denied wrongdoing, is fighting extradition from Trinidad.
At the Sheraton in Miami, Vincentelli told members that after Webb's arrest, CONCACAF, with revenues of about $80 million in a good year, had a scant $11 million in cash. Of that, $9 million was out of reach, in Cayman Islands accounts controlled by Webb. At one point, Vincentelli said, CONCACAF had just $2 million left in the bank. American Express Co. cancelled its credit cards, and JPMorgan Chase & Co. closed its bank account. A dozen financial firms turned the organization away before U.S. Century Bank and International Finance Bank agreed to handle its accounts.
At that point, CONCACAF used some of that money to hire Vincentelli and brought back Sidley Austin, and Gandhi, to conduct another internal investigation.
The financial troubles they found reflected the organization's over-arching problem: The ongoing U.S. Department of Justice investigation. In Miami, Gandhi presented a stark legal picture. Twelve CONCACAF officials are among the 39 people who've been charged by federal authorities.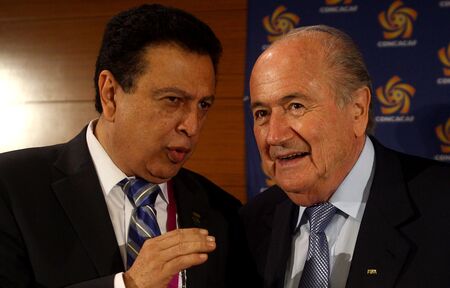 Then Gandhi offered what passed for good news: U.S. Attorney General Loretta Lynch was sympathetic to CONCACAF and willing to see it not as a perpetrator but as a victim. As such, the organization could share in an expected $190 million in restitution, Gandhi said. But to stay in the Justice Department's good graces, he cautioned, the organization must cooperate and adopt reforms—or risk prosecution.
The unfolding investigation had already threatened CONCACAF's biggest business initiative in years. As a confederation, the group makes most of its money through sponsorships and media rights. In 2013, it joined CONMEBOL, its South American counterpart, to mount an all-hemisphere celebration of the 100th anniversary of the Copa America, soccer's oldest regional tournament.
The organizations planned a 32-game, three-week soccerpalooza in 10 U.S. cities. With global stars like Lionel Messi and Neymar, it would be America's biggest soccer moment since the 1994 World Cup. A joint venture of three firms called Datisa agreed to pay $317.5 million to sell the media rights around the world to that tournament and three others.
But that contract, U.S. prosecutors later said, was secured as part of a $100 million bribery scheme. Four principals from Datisa were charged. Two have pleaded guilty, including Brazilian billionaire Jose Hawilla. Two more are fighting extradition in Argentina.
Prosecutors laid out the bribery schemes for the first time in May. Even though $140 million worth of broadcast rights had already been sold, it seemed unlikely that corporate sponsors, not to mention the Justice Department, would go for a tournament built on bribery.
Over the summer and into the fall, the tournament remained in limbo. U.S. Soccer expressed "grave concerns" about the integrity of the event, and venues like MetLife Stadium in New Jersey and Soldier Field in Chicago grew anxious to solidify their summer schedules. Meanwhile, CONMEBOL, embroiled in its own massive scandal, was taking weeks to respond to initial overtures from CONCACAF.
Finally, in September, lawyers and principals representing both soccer confederations, the three companies that made up Datisa, and broadcasters Univision and Televisa, gathered in Miami to cut a deal. They agreed to remove Datisa and return the media rights to the confederations.
Last October, CONCACAF, CONMEBOL and U.S. Soccer announced that the tournament was moving forward and opened a new bidding process for the remaining media rights. In early December, IMG and Major League Soccer's Soccer United Marketing agreed to pay $17.5 million, with additional profit-sharing, for the right to broker the rest of the tournament's broadcast deals and sponsorships.
CONCACAF President Alfredo Hawit and CONMEBOL president Juan Angel Napout issued a joint statement congratulating everyone on a contract honestly brokered. The next day, U.S. prosecutors indicted them and others on charges of racketeering, money laundering, and wire fraud conspiracy. Hawit has pleaded not guilty and is under house arrest in New York; Napout has also pleaded not guilty and remains in the U.S. on bail.
Back at the Sheraton, over a lunch of sandwiches and bottled water, the region's heavyweights considered their options.
"We're actually quite lucky that we can have another chance," said Paul Hewlett, general secretary of the British Virgin Islands Football Association. "If we don't reform, we could get ourselves in some real hot water."
It has been a particularly painful reckoning for Caribbean members. CONCACAF has cut grants, bringing a new austerity to member countries. Randy Harris, representing Barbados, said he no longer has enough to hire a good coach.
"We are in a crisis situation," Harris said. "We recognize that the business of football cannot go on as usual."
As Friday afternoon wore on, CONCACAF's members tentatively agreed to back the reform effort, both for themselves and for FIFA. But it's unclear if that consensus will hold in Zurich, particularly given recent history. Last year, Swiss police used two FIFA meetings to arrest officials, including Webb. U.S. prosecutors have said there is more to come.
Little wonder, then that the temples of international soccer are on edge. Earlier this year, as CONCACAF prepared for the events in Zurich this week, one employee asked: "What do we do if someone is arrested at the meeting?" Uneasy laughter filled the room.