Five Best Ties to Upgrade Your Winter Wardrobe
Plus 20 other options, in corduroy and tweed and wool, to have all your cold-weather situations styled.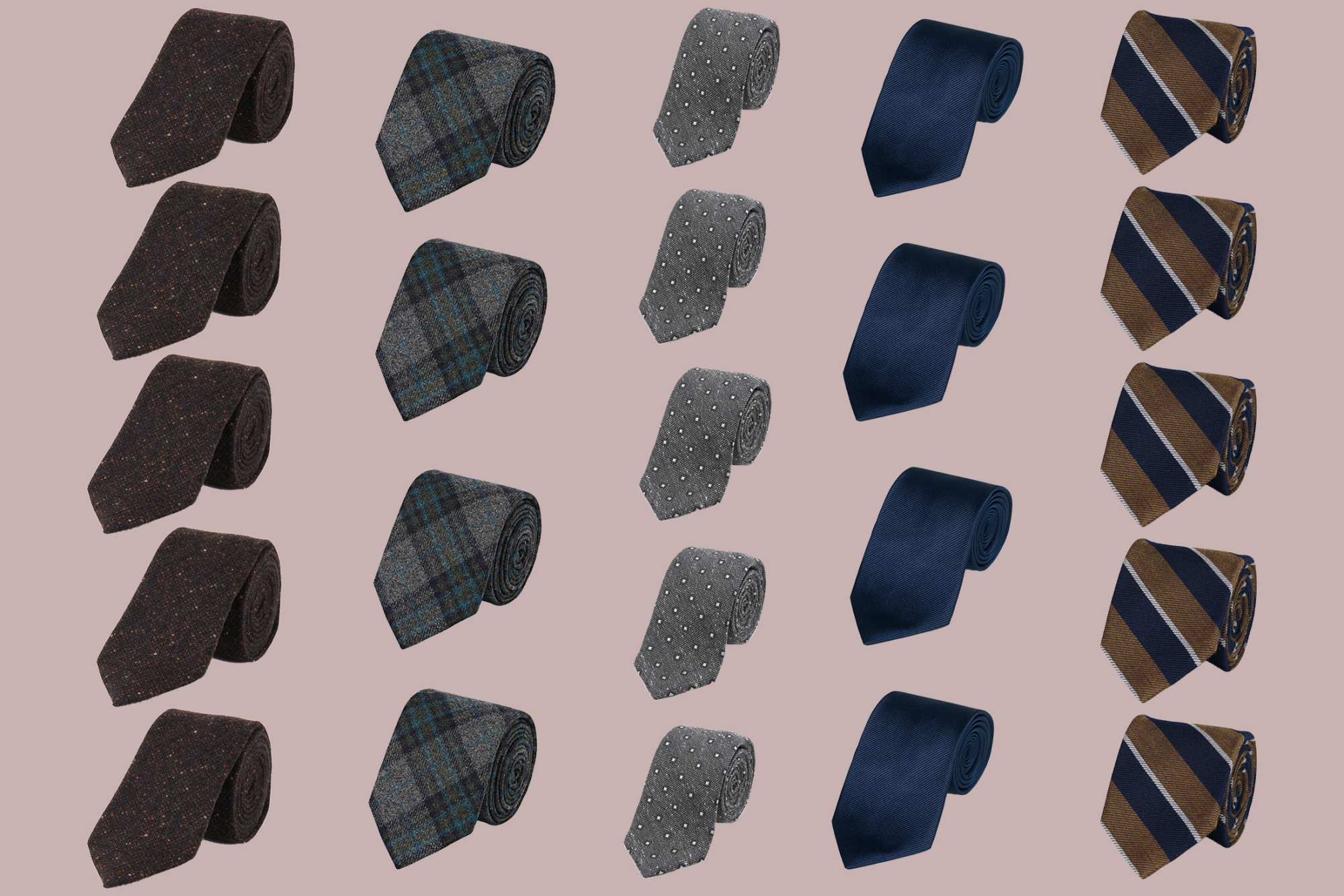 Photo illustration: Evan Ortiz/Bloomberg; ties: Vendors
Baby, it's cold outside—so it's time to think heavier, warmer, and thicker fabrics. That doesn't mean only NHL star-approved outerwear, but also the small things, like ties. Just as you'd winterize your shoes (or your dog) to weather the season's rougher days, accessories in heartier fabrics such as flannel and corduroy stand up best to thick wool suits and under bulky sweaters. Bonus: Giving your silk standbys a seasonal rest is an easy way to differentiate yourself when every other guy is rocking the same kit he's had since the holidays. As for color, keep it subtle. Spring will come eventually, but the first signs shouldn't be on your neck.
Made popular by 19th century British royalty, a heavy tweed is a quintessential fabric for inclement weather. (There's even a race dedicated to it come spring.) A full tweed look is hard to pull off, so instead inject touches via small accessories like backpacks, footwear, and ties. Familiarize yourself with Italian bespoke house Salvatore Piccolo, which designed the navy and gray striped tie below, and you can't go wrong.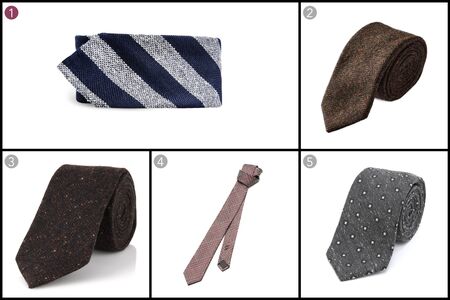 Flannel ties are the new business ties. They're 100 percent wool and woven with a texture that stands out on its own, no matter the color or pattern. Consider our top pick, a hunter green number from Brooklyn Tailors: simple, subtle, yet novel enough to capture the eye.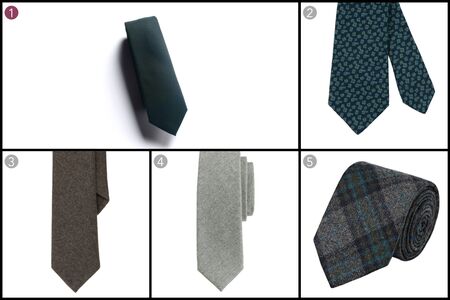 On days when you want to mix things up and be different, a knitted tie is the way to go. In the right color or pattern (read: neutral), it can quickly become the most versatile tie you own, pairing year-round with full suits on down to casual denim jackets. For a more seasonal style, Drake's blackwatch tartan offering is a winter winner.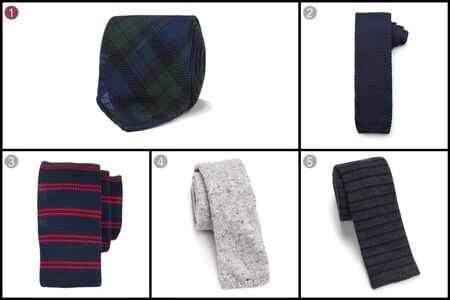 While a corduroy suit may be more synonymous with fall, a corduroy tie can last longer while still bringing a bit of seasonal texture. Grab the Tie Bar's cheeky polka-dotted option, pair it with a suit or a blazer-and-denim look, and you're good to go.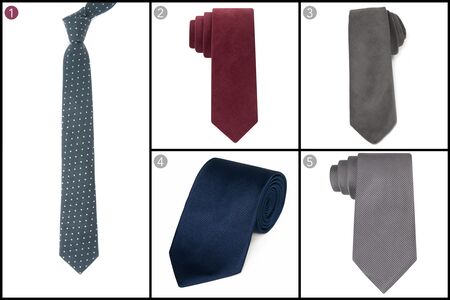 Wool means winter. Period. You can never have too many options. The yellow-red-white on charcoal windowpane design by Alexander Olch is a good start.