Inside the Most Insane Halloween Costume Parties Around the Globe
What it's like to party in New York, Bogotá, Tokyo, and Oaxaca on October 31.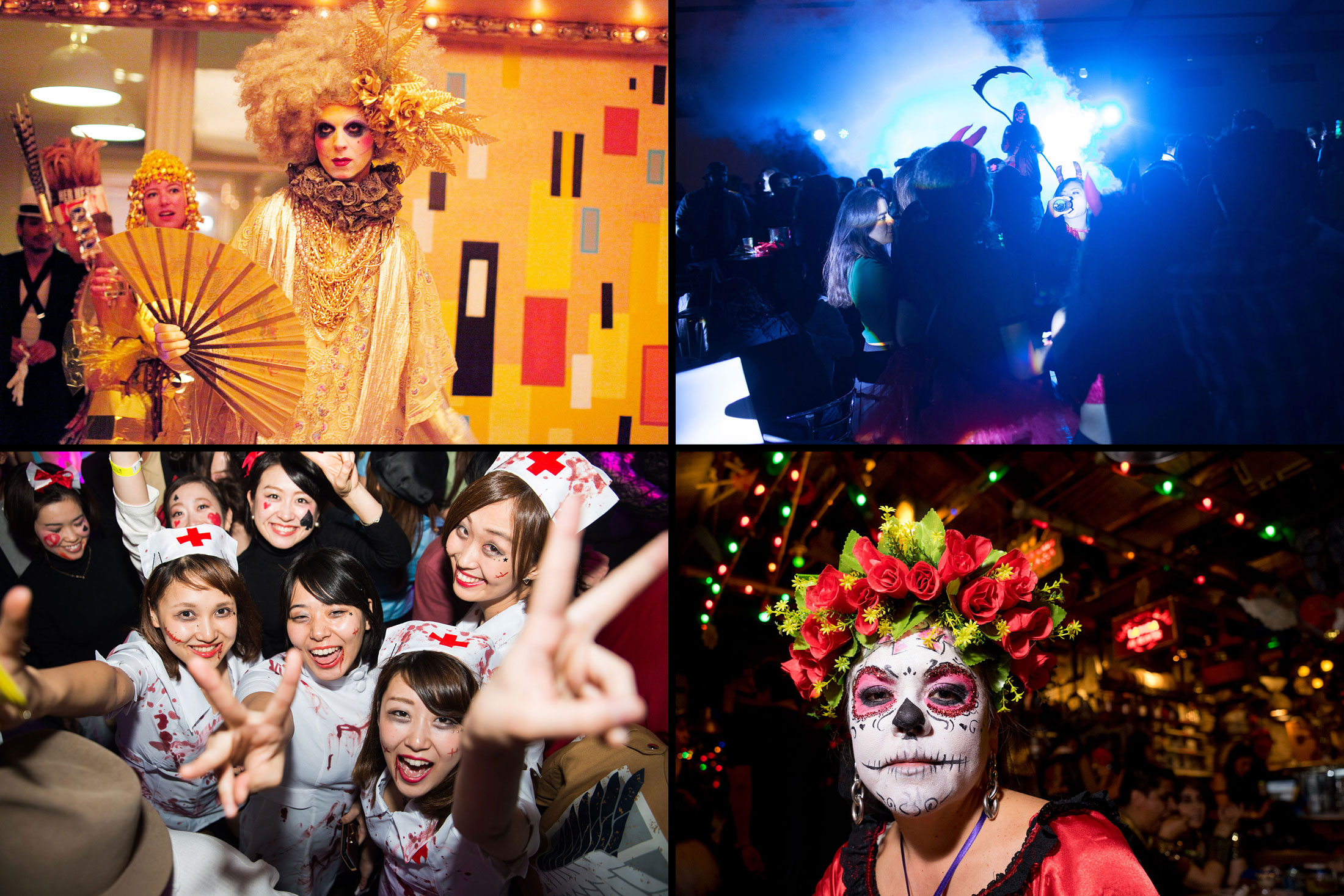 Photographer: (clockwise from top left) Clint Spaulding/Patrick McMullan Company; Brett Gundlock/Bloomberg; Mariana Greif/Bloomberg; Said Karlsson/Bloomberg
When Halloween falls on a Saturday, you know you're in for a treat. Around the globe this year, exclusive, lavish parties marked the 31st of October in a wide variety of styles. Here is a look inside four of the most visually explosive celebrations around the world, from a high-wattage townhouse party in New York to a pulsing club in Tokyo. It's All Hallows Eve as you've never seen it before.
The Invite-Only Townhouse Ticket | Allison Sarofim and Stuart Parr's Klimt Kaleidoscope Party
Movie producers Allison Sarofim and Stuart Parr's annual Halloween party at their stately West Village townhouse has long been a coveted ticket in New York, and this year's disco-Klimt-themed mashup on October 24 was no different. Bold-faced names such as Naomi Campbell, Demi Moore, Donna Karan, and Tory Burch nursed "Harvey Wallbangers" beneath a sumptuous tent by artist Kevin Bourgeois, while even models (including Lexi Boling and Catherine McNeil) couldn't resist the allure of an Austrian food truck serving schnitzel on a stick and cones of frites. "I want our guests to have a surreal experience and fall down the rabbit hole," Sarofim explained. "Sprinkle a little fairy dust."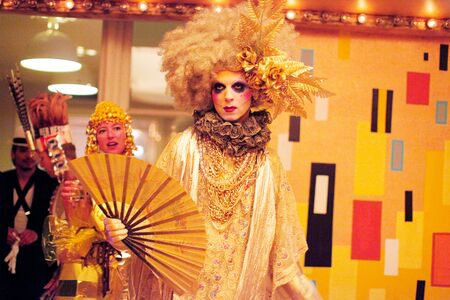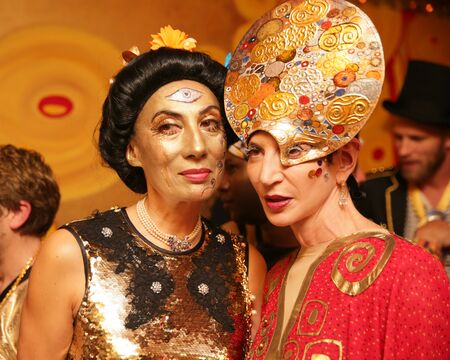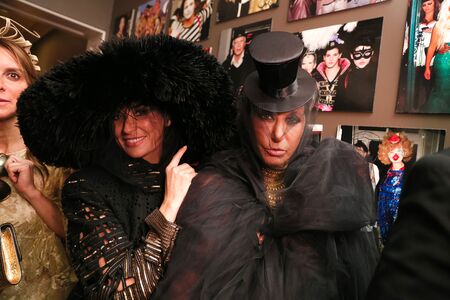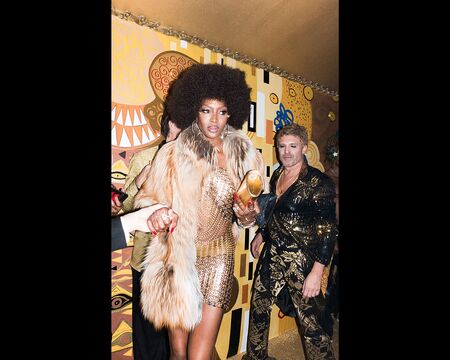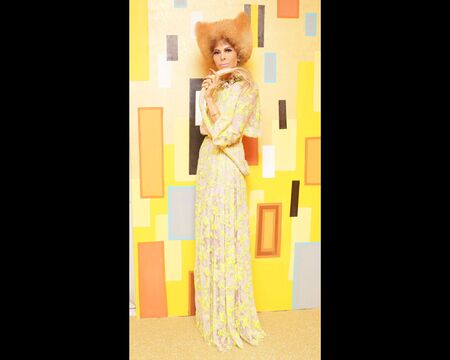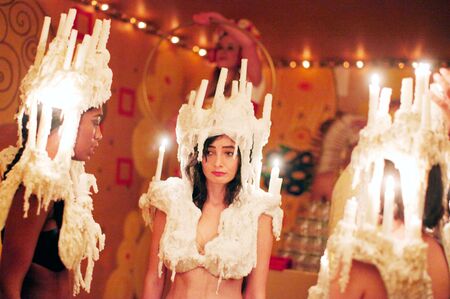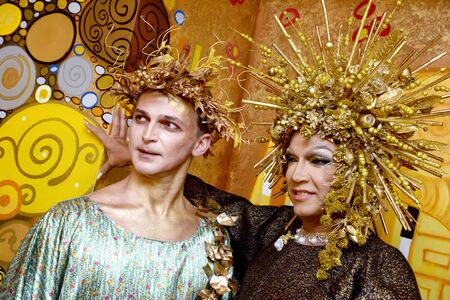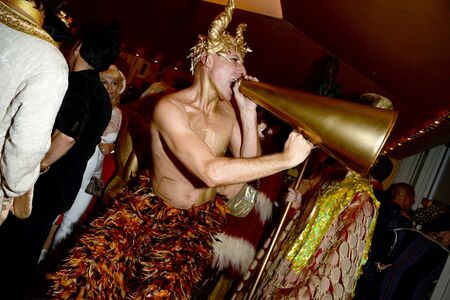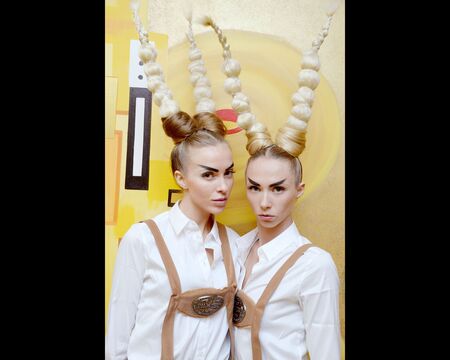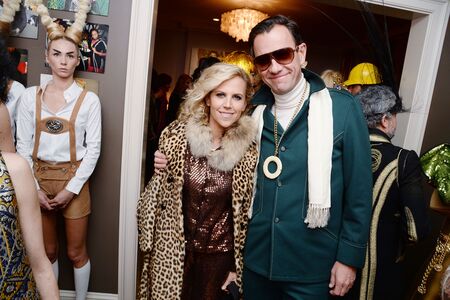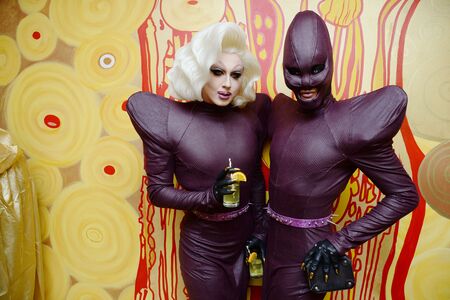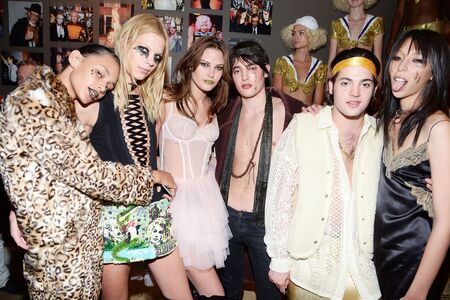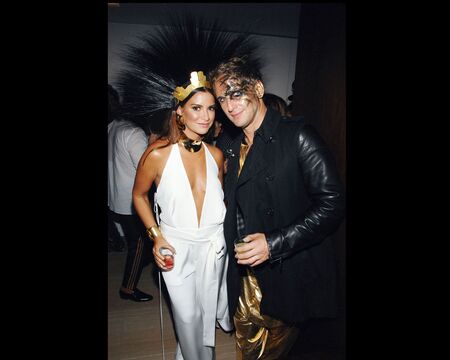 The Restaurant Rave | Andrés Carne de Res's Mascarada Descarada
Colombia's high-octane capital played host on Saturday night to a "shameless mascarade" at the sprawling destination restaurant Andrés Carne de Res in Chia. The labrynthlike venue saw more than 5,000 revelers flood the dance floor in lavish masks and getups, presided over by mummies perched in the rafters. Eighteenth century demoiselles rubbed elbows with red-caped devils (the most inspired costumes earned free drinks and prizes) and more than 100 performers—and by the end of the night, who could tell which was which?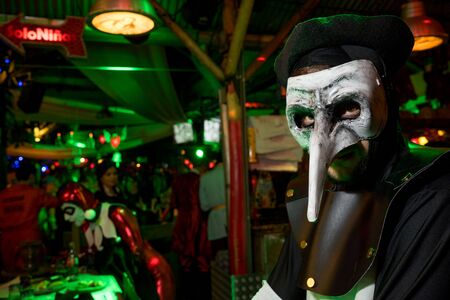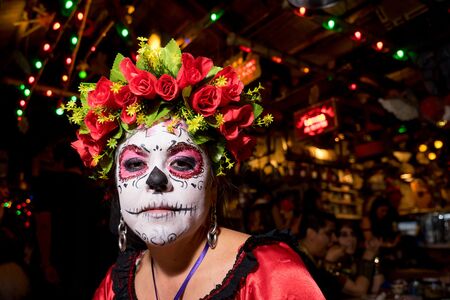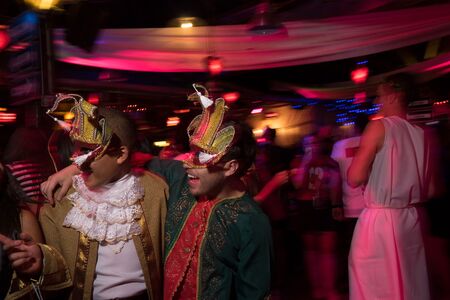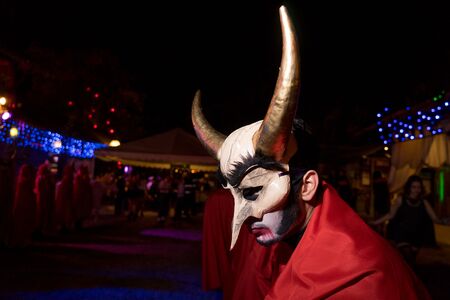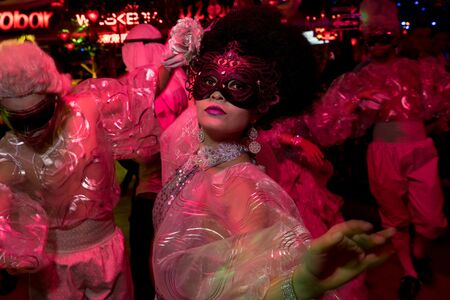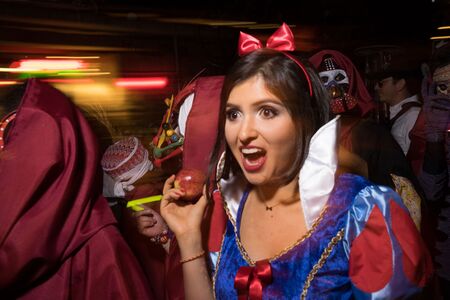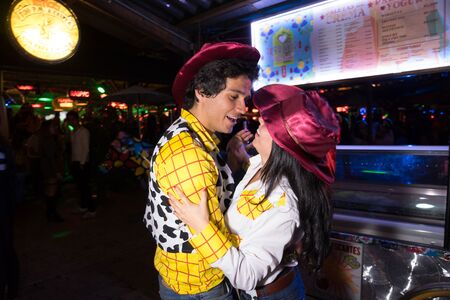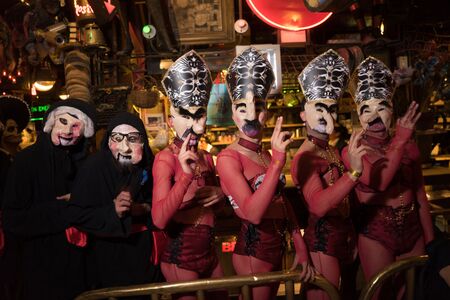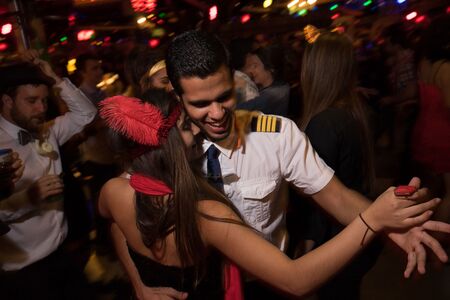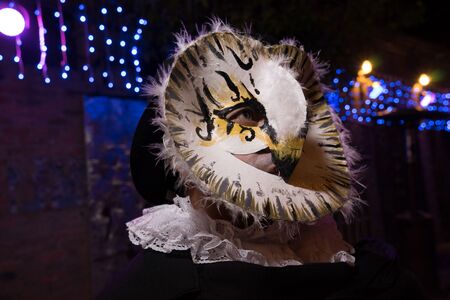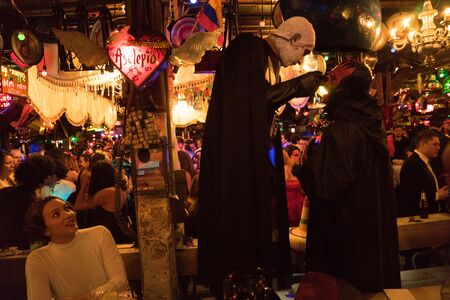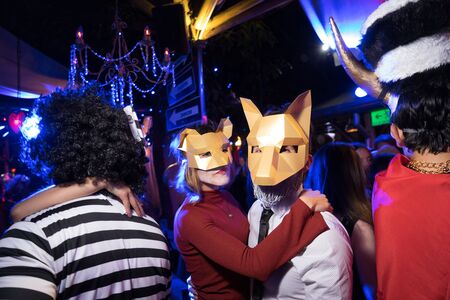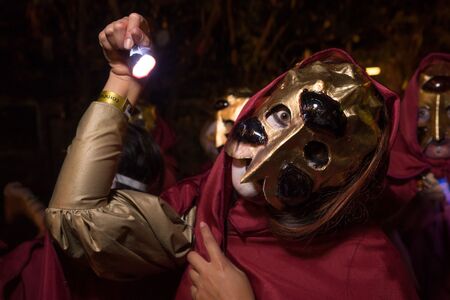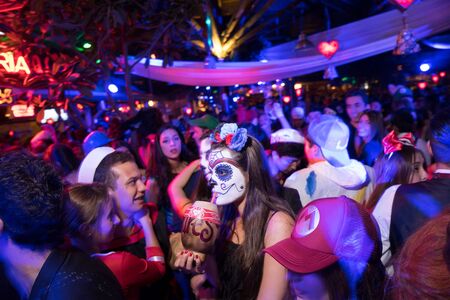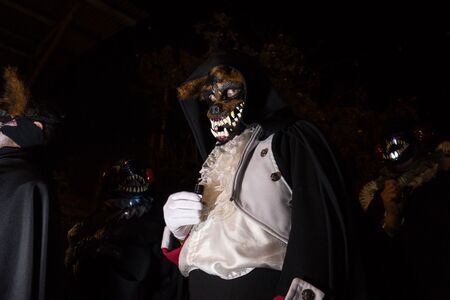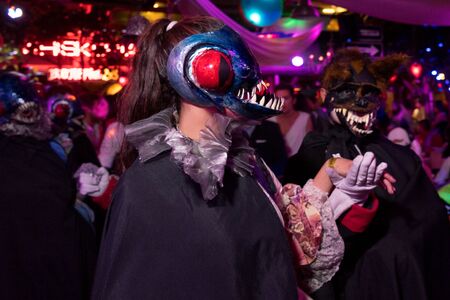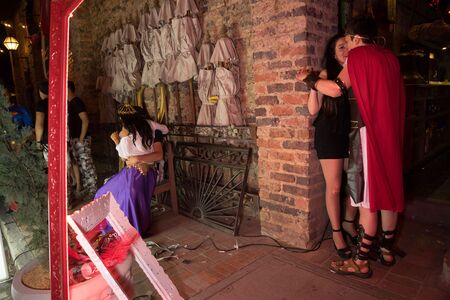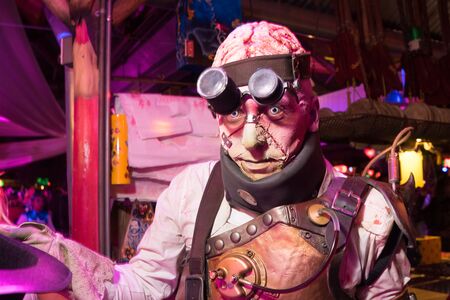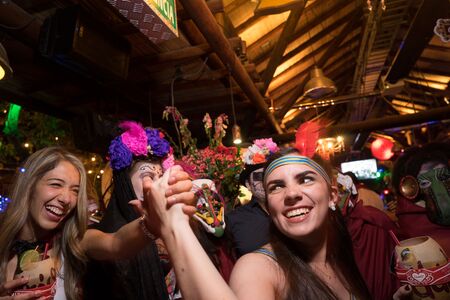 The Club-Kid Destination | Ele-Tokyo's Halloween Party
For a taste of Tokyo's electric after-hours energy, one need only head to nightlife nexus Roppongi, where year-old club Ele-Tokyo (which has seen the likes of Lady Gaga, Neyo, and Akon) threw a costumed bash on Saturday night. The crowd of 2,000 (sporting American-themed getups ranging from superheroes and the Simpsons) danced to EDM inside the gilt-lined interior while a line wound around the block outside. One peek at the flaming bottles of Veuve and impressive light show inside, and the wait, it seemed, was well worth it.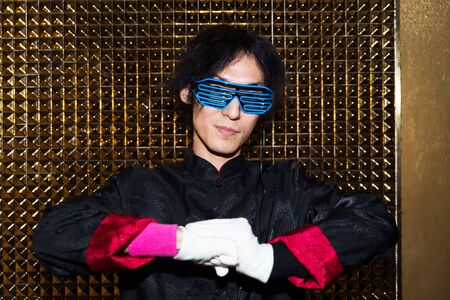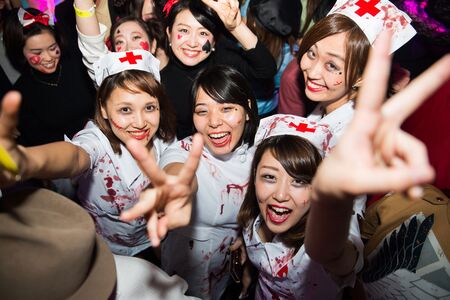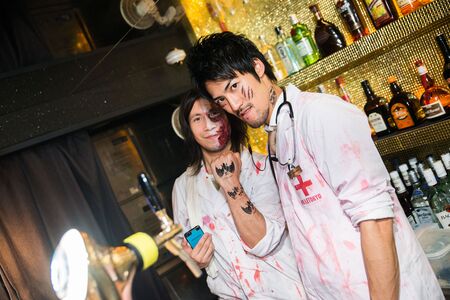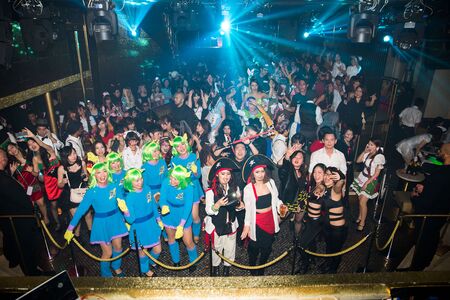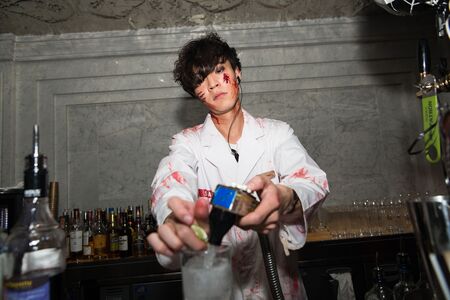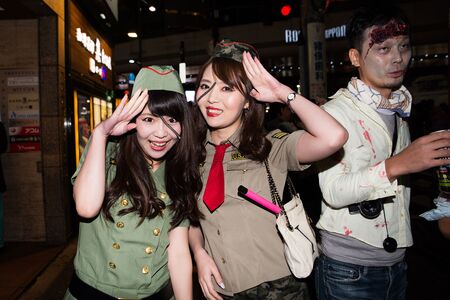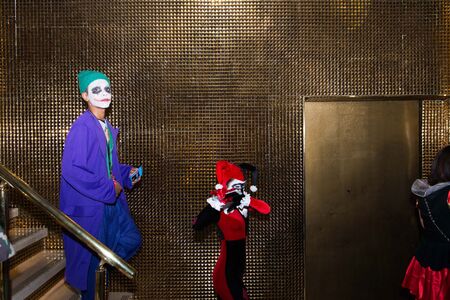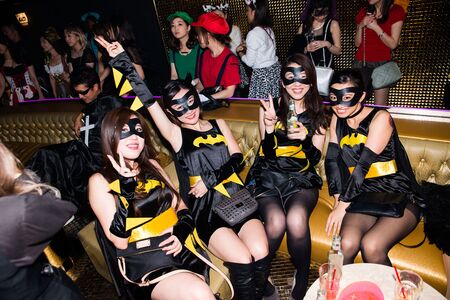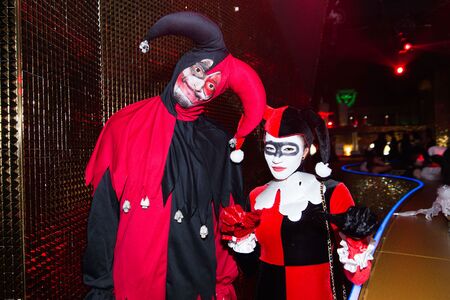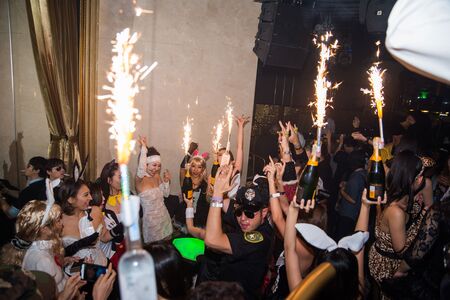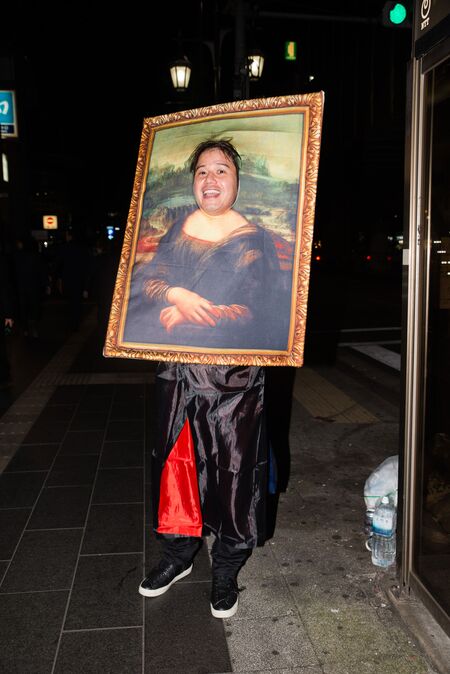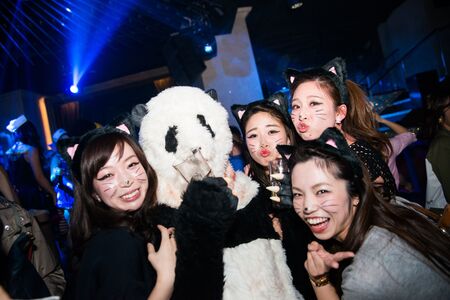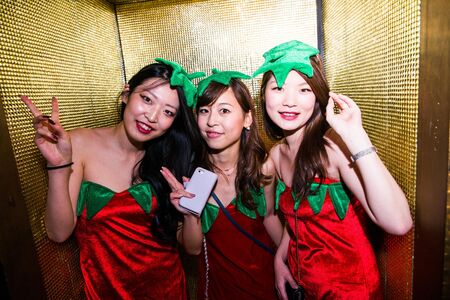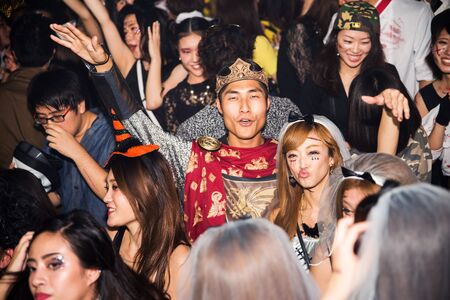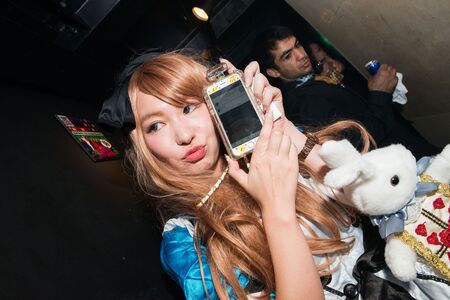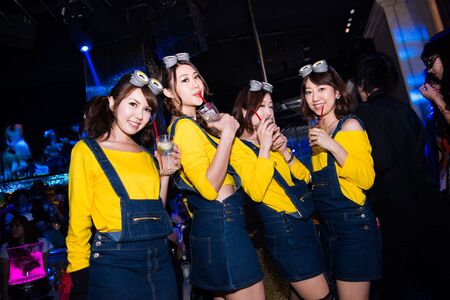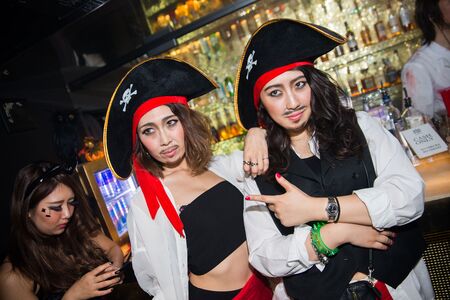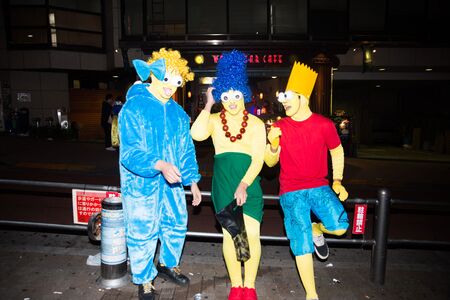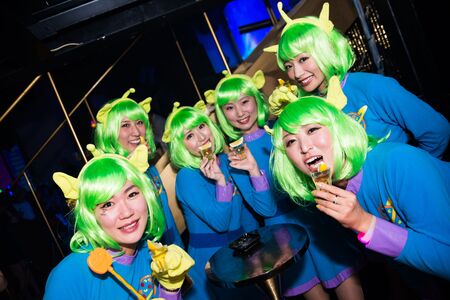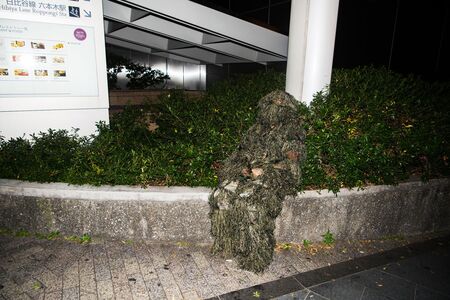 The Multi-Stop Soirée | Happy Halloween Oaxaca, Noche de Muertos, and Txalaparta Bar's Halloween Parties
One stop wouldn't be enough to encapsulate the rich complexity of Oaxaca's Halloween celebrations, which combine the best of the state's indigenous Day of the Dead traditions (sugar skulls, painted faces, paper deorations) and the costumed American blowouts of pop culture. "Happy Halloween Oaxaca 2015," a 600-strong mezcal-fueled dance party, kicked off the festivities on Friday night, while Saturday evening was best spent following the throng from a Noche de Muertos party at subterranean bar Piedra Lumbre in the city's Historic Center (where a witch served more mezcal to partygoers) to multi-floor bar Txalaparta to close out the night (make that early morning).