Sixty Great New Fall Sweaters for Men and Women
Because sometimes the right sweater is all you need.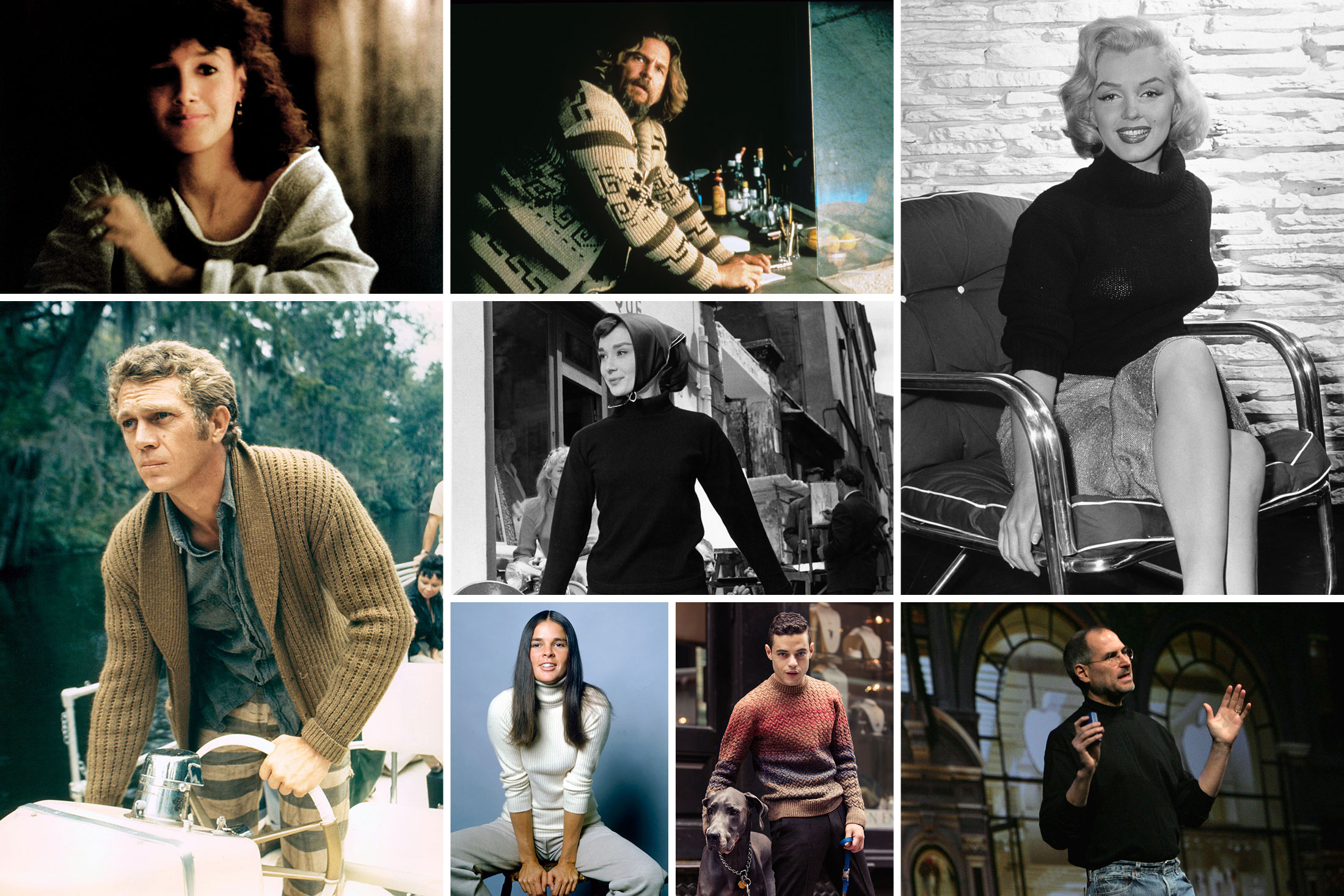 Photographer: (clockwise from top left) © Paramount/Courtesy of Everett Collection; © Gramercy Pictures/Courtesy of Everett Collection; Camerique/Getty Images; Justin Sullivan/Getty Images; Taylor Jewell/Bloomberg; Silver Screen Collection/Getty Images (2); Bert Hardy/Picture Post/Hulton Archive/Getty Images
It's officially fall, and no matter how long you've tried to hold off, it's time to wrap yourself in the warm, soft embrace of sweater season. Chances are, half the items in the pile of knitwear in your closet mysteriously won't fit you the way you remember from last winter, and the other half will seem boring. It's time to go shopping! Here are 60 sweaters for men and women, divided by type, to get you started.
Men's
A thick, nubby shawl collar is a nice casual replacement for your sport coat as the weather gets cooler. Or, if you prefer a slimmer cut and fabric—like merino wool—try layering a thinner-material cardigan under a tweed blazer or with a collared shirt. Either way, just remember to leave the sweater's bottom button undone for a more relaxed look.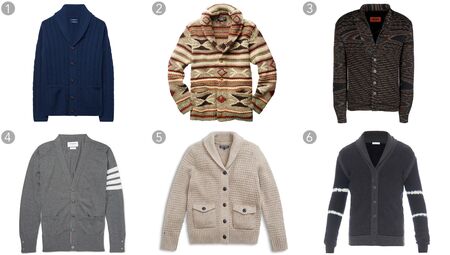 Source: Vendors
Women's
A polished cardigan is the perfect piece to stash at your desk for the inevitable daily battle with the office air conditioning. This goes for summer, too.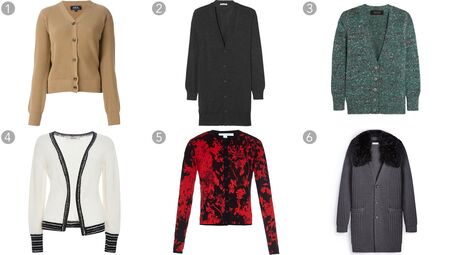 Source: Vendors
Men's
Just add your favorite pair of dark denim and boots (here are 30 new options for you) for a killer off-duty fall ensemble.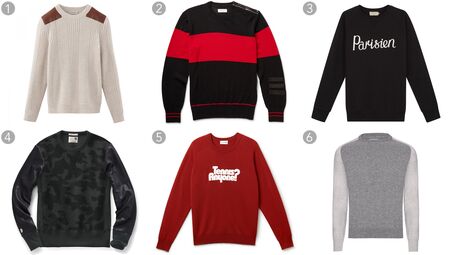 Source: Vendors
Women's
A simple pullover knit doesn't have to be boring. Show off your current mood or style with one of these eye-catching, comfortable toppers.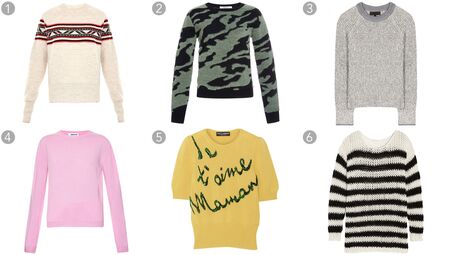 Source: Vendors
Men's
Sporty athleisure pieces—like a trusty hoodie—are made for those lazy autumn Sundays when you just don't feel like getting dressed. They're comfy while still looking cool.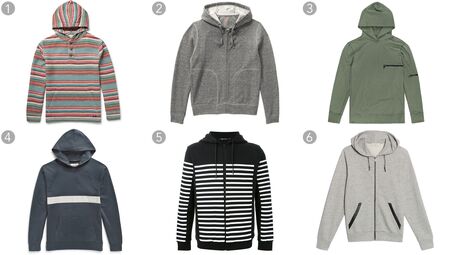 Source: Vendors
Women's
All good options for you casual Netflix chillers.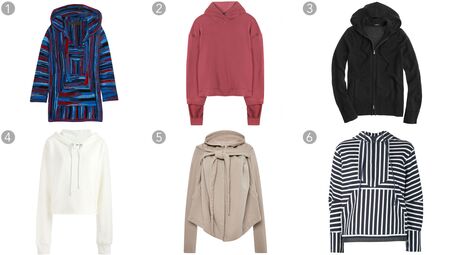 Source: Vendors
Men's
Let this be the year you step out of your comfort zone and try this classic and handsome staple. (For current inspiration, see Michael Fassbender in Steve Jobs.)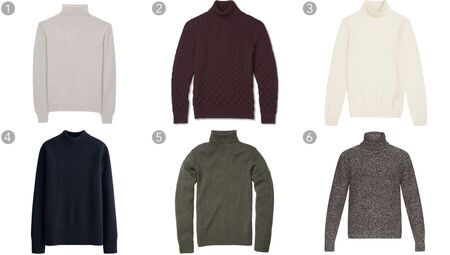 Source: Vendors
Women's
Six standout ways to look comfortable, yet refined.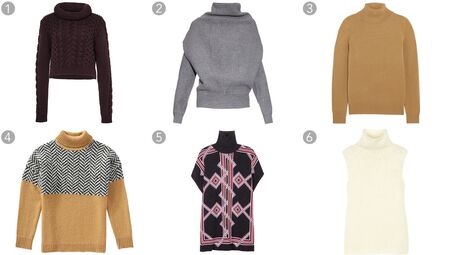 Source: Vendors
Men's
Look for subtle design details—like color-block or contrast sleeves—to keep this office basic from being anything but basic.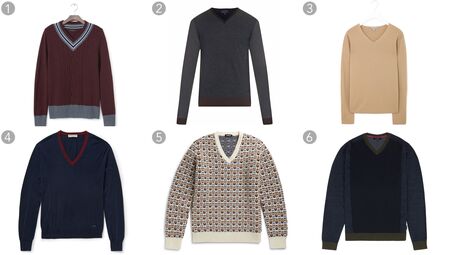 Source: Vendors
Women's
Embrace different textures and silhouettes to create a little sartorial surprise in your cold-weather wardrobe.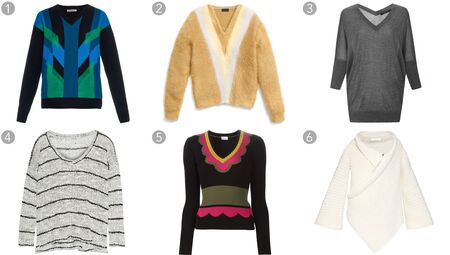 Source: Vendors