Reddit: A Nine-Year Case Study in Absentee Management
Those cats can't run anything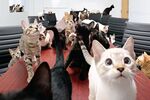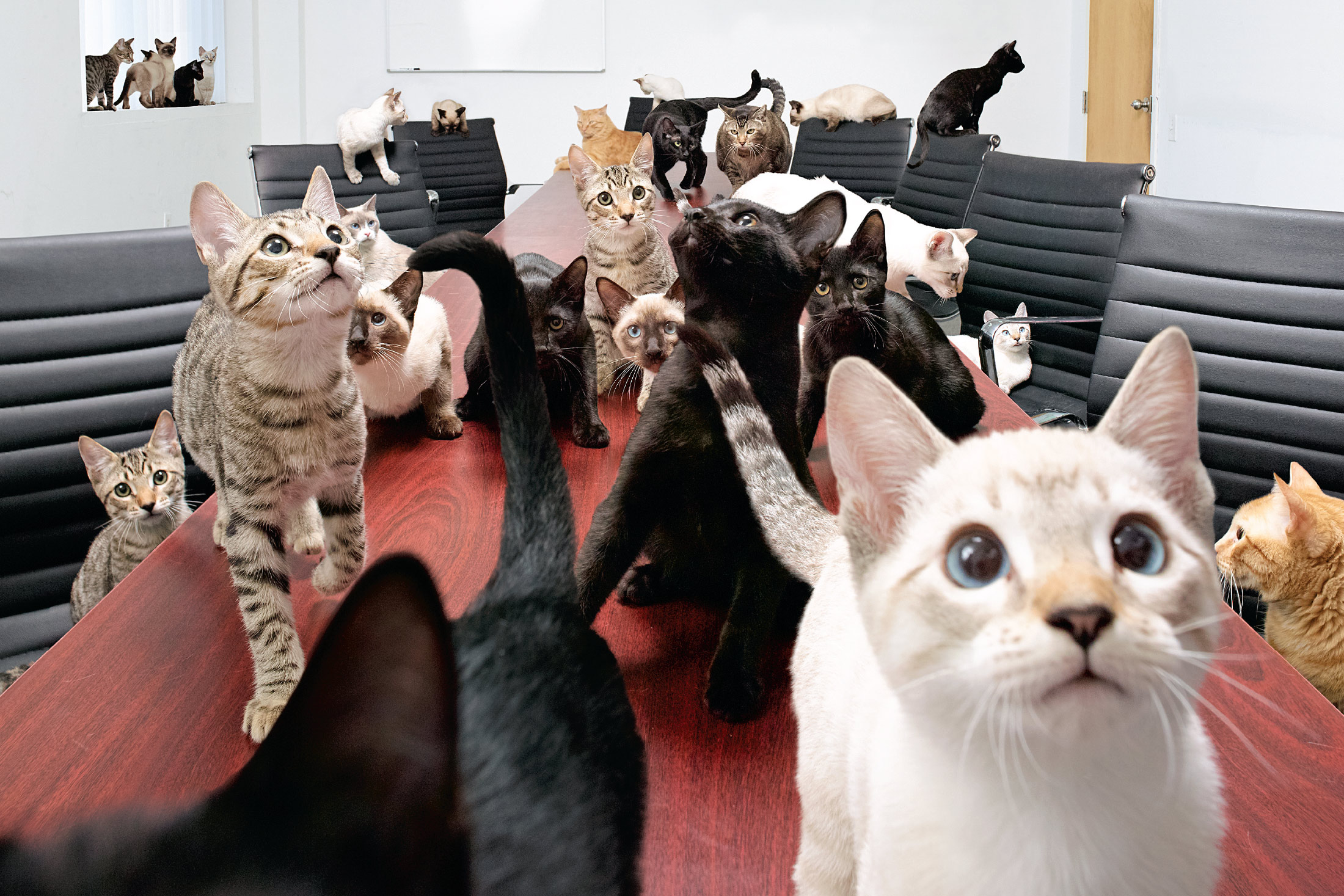 In 2006, Condé Nast, the New York-based publisher of Vogue and the New Yorker, among other magazines, bought a promising information-sharing and online-discussion startup called Reddit. At the time, social media was just taking off and big media conglomerates were scrambling for a piece of the action. Rupert Murdoch's News Corp. had recently outfoxed Sumner Redstone's Viacom to acquire Myspace for $580 million. In a seller's market, Condé Nast managed to pick up Reddit for a reported $20 million. The site worked out of the same offices in San Francisco as another Condé title, Wired. Things were chummy. The corporate parent back East was extremely hands-off, and Reddit's community of users—Redditors—grew to the millions. For a time, as Myspace imploded and Reddit turned into the town hall of the digital era, Condé Nast looked like a bunch of geniuses.
Today, after much executive turnover and countless incidents of questionable Redditor behavior, Condé Nast and its titles would prefer you not think of Reddit as theirs. Wired, in a somewhat strained blog post on July 28, explained its "complicated" relationship to its onetime officemate: "[W]e want to clear something up: we aren't related to the site." Such family disavowals tend to take place under dramatic circumstances—perhaps in the wake of a messy divorce or at the end of a particularly drunken Thanksgiving. Or, in this case, after a nine-year case study in the hazards of absentee management.
On first encounter, Reddit is baffling. The site is a hodgepodge of links, snapshots, and news clippings, unspooling in rows of blue text with all the aesthetic seduction of a phone book. On a recent Friday afternoon, the front page featured a disorienting mix of items. A link to a news story about the effectiveness of an Ebola vaccine in a trial in Guinea appeared above a photo essay about constructing a giant table from discarded wood. Nothing about the site suggests it's a popular destination. Yet it is. According to ComScore, Reddit attracted 31.5 million unique visitors in the U.S. in June, putting it on par with the Guardian, Dailymotion, and ABC Digital. (Reddit's own figures put the audience at 164 million monthly users.) Last year, Reddit raised $50 million in a round of funding that valued the company at $500 million.
In the online ecosystem, which sucks up social media posts, cat pics, and small-town news bulletins and extrudes them as viral sensations, Reddit plays a vital role. Its thousands of topic-specific message boards, known as subreddits, form a map of the collective interests of the Internet-browsing public.

The site is built on anonymity. No e-mail address is needed to sign up, and Redditors interact using pseudonyms and avatars. Publicly outing another user's real-life identity is a grave and punishable offense. Anonymity and the Internet, of course, are a combustible mix, and Reddit has become the primary vortex of Internet rage. There have been subreddits dedicated not only to white supremacy but also to "creepshots" (prurient photos taken of women and girls without their knowledge), "fat shaming," and graphic images of victims of domestic violence. In the wake of the Boston Marathon bombings, Redditors, combing through surveillance photos, publicly identified and wrongly accused multiple young men of being the attackers. On Aug. 5, as part of a stricter content policy, Reddit said it would be "quarantining" certain offensive subreddits, making the communities largely invisible to nonparticipants. It also banned several subreddits, including ones about racism and animated child pornography.
In the past, any effort to rein in the more odious subreddits has been met with fierce Redditor resistance and shouted down as unwarranted censorship of free speech. In July, Chief Executive Officer Ellen Pao resigned in a firestorm after attempting to impose seemingly minor changes on the business. Pao's struggles had little to do with her leadership abilities: Reddit has evolved into one of the least manageable media properties of the Internet era.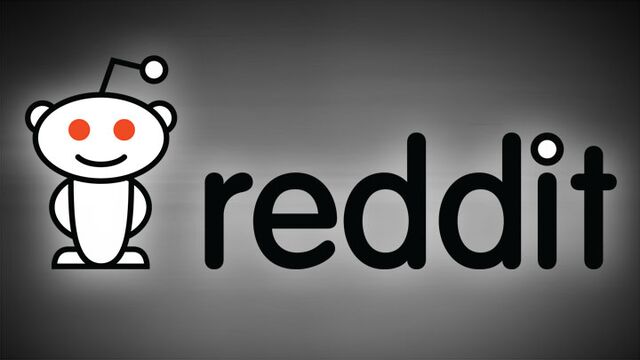 How that came to be can be traced back to Condé Nast. Over the years, many big media companies have acquired promising startups only to inadvertently throttle their growth through excessive meddling. It's what happened, for example, to Myspace under Murdoch. Condé Nast's original policy of noninterference allowed Reddit to flourish early on, but it also let major problems fester. The company declined to share any current financial data. In 2013 it published a chart tracking expenses vs. revenue—with the specific numbers removed "to thwart would-be Wall Street analysts"—which showed that while revenue had increased over the past year, the business was still losing money.
Advance Publications, the private company that owns Condé Nast, is still the majority owner of Reddit, but you'd never know it from reading news coverage. "Their strategy," says Robert Quigley, who teaches new media at the University of Texas at Austin, "appears to be to pretend they don't own it."
Reddit was founded in 2005 by a pair of new University of Virginia graduates, Alexis Ohanian and Steve Huffman. From the start the college buddies envisioned the site as a place where anyone could share links and participate in conversations, "upvoting" submissions to prominence or "downvoting" them into obscurity. Through a Reddit spokesperson, Ohanian and Huffman declined interview requests.
In early 2006 the co-founders were living together in Somerville, Mass., struggling to keep Reddit alive. They had a growing audience, a shrinking bank account, and no way of generating revenue, according to an account in Ohanian's 2013 book, Without Their Permission. In March, less than a year after starting Reddit, Ohanian received an e-mail from Kourosh Karimkhany, a former business-development executive at Condé Nast. Karimkhany said he'd heard about the site from a friend of his wife's.
Seven months later, Condé Nast acquired Reddit, outmaneuvering other potential buyers, including Google. The deal was part of a broader slate of acquisitions, which included wired.com (Condé Nast already owned the magazine) and the tech news website Ars Technica. The moves were designed to build an audience of young, tech-oriented males to entice digital advertisers.
Reddit and Condé Nast made an odd pairing. Condé is famous for its rarefied class of editors—Anna Wintour at Vogue, David Remnick at the New Yorker, Graydon Carter at Vanity Fair—who lead hierarchical teams that create polished stories alongside lavish advertisements for paying readers. Reddit is a house of commoners, dedicated to the ideals of open discourse and peer-to-peer learning, and it's hostile to many of the things Condé Nast represents. Opulence. Exclusivity. Advertisers. "The Internet is a democratic network where all links are created equal," Ohanian wrote in Without Their Permission. "And when such networks get hierarchies forced on them, they break. They start looking a lot more like the gatekeepers and bureaucracies that stifle great ideas and people in the physical world."

The acquisition was led by Steven Newhouse. He's the scion of the family dynasty that owns Advance Publications—the sprawling, privately held media company that, in addition to Condé Nast, owns a portfolio of newspapers, local cable television providers, and food and lifestyle websites. Thomas Maier, the author of a 1994 biography of the Newhouse family, says that Steven, now 58, is considered the future king of the empire. "If the company does continue, he's the obvious person in the next generation to take it over," agrees Steve Cohn, editor-in-chief of the Media Industry Newsletter. Newhouse turned down an interview request.
During the courtship of Reddit, a former Condé Nast executive says, the company promised that if the deal went through, it would leave the founders alone to run the site with minimal interference. After the acquisition, Reddit's small team relocated to Wired magazine's offices in San Francisco, a continent away from Condé Nast's headquarters in Manhattan. "We did almost nothing to integrate Reddit into the rest of the company, and we probably should have done even less," Bob Sauerberg, Condé Nast's president and a current Reddit board member, told Forbes in 2012. "We left Reddit in San Francisco and let it find its own way. Mostly we wanted to make sure we didn't screw it up." Sauerberg did not respond to an interview request.
"I think that it's important when looking at a company like Reddit, which is an incredibly high-growth company, not to impose a business model until it evolves organically," Newhouse told digitalriptide.org in 2013.
Reddit's small team enjoyed being left alone. "They were supergreat in terms of being hands-off," says Jeremy Edberg, an early Reddit employee. "They didn't try to make a bunch of changes. They just said, 'Go do your thing.' "

Ohanian, Huffman, and the team took their time figuring out how to make money. Eventually they turned to advertising, albeit with ambivalence. "We realize users often have animosity towards ads, but they are a fact of life on the web," Huffman wrote on Reddit's blog in 2009. He went on to introduce "sponsored links," ads that would look much like a typical Reddit submission, only shown with a different-colored background and labeled as paid content. Huffman tagged the announcement with several keyword phrases, including "mo money mo problems," and "sell outs."
Advertisers could buy the sponsored links using Reddit's newly constructed, self-serve ad platform. All you needed to get started was a valid U.S. credit card. The minimum buy-in was $20. In deference to the outsize importance that Redditors place on privacy, the platform gathered little data. "Reddit has philosophical beliefs about how users' privacy should be treated," says Keith Mitchell, a former employee. "To respect those beliefs, they had to build their own systems that would do less tracking of users. That, of course, made it less appealing to many advertisers."
Without demographic information to offer, Reddit told marketers it could still reach particular segments. A shampoo brand couldn't target, say, 18- to 34-year-old women; but it could post a sponsored link directly in the r/CurlyHair subreddit. "If you go to a paintball subreddit, paintball companies can advertise to you," says Sam Altman, a Reddit investor and board member. "The users are anonymous, but they are seeking out the things they are interested in. The nice thing about Reddit is, we don't have to sell your data or build a profile of you or do stuff that makes people feel uncomfortable."
Major advertisers were slow to materialize. The community's generally stickin'-it-to-the-man attitude didn't help. In 2009 a user figured out how to hack into the Sears website and showed other Redditors how to do so. The hackers proceeded to tweak various product descriptions on Sears's website, changing the description of one item, for example, into a grill "to cook babies." Sears was not amused; Condé Nast ordered Reddit's team to remove the post, says Mike Schiraldi, a former Reddit programmer. Huffman begrudgingly complied.
A few months later, in October 2009, when the founders' three-year contracts with Condé Nast expired, Huffman and Ohanian walked away. Huffman went on to build a travel website called Hipmunk. Ohanian gained notoriety as a Web evangelist, commandeering John McCain's former campaign tour bus, the Straight Talk Express, and traveling around the country with a hefty scroll titled the Declaration of Internet Freedom.
As the U.S. fell into recession that year, Reddit felt the pain of its corporate parent. With print advertising plummeting, Condé Nast hired McKinsey & Company to help cut costs. Compared with its famously profligate magazine siblings, Reddit ran a lean operation. Its content was generated for free; its staff consisted of a handful of engineers and a few salespeople. Nevertheless, Reddit soon felt some of the McKinsey-induced belt-tightening. At one point, amid a companywide hiring freeze, Reddit missed out on a job candidate the team desperately wanted. "That was the final straw," Schiraldi recalls.
In July 2010, Schiraldi wrote a post on the Reddit company blog under the headline "Reddit Needs Help." He suggested the site's stingy corporate overlords were starving Reddit. "We've been kinda bummed at reddit these days," he wrote. "It seems like every week something comes up that slows performance to a crawl or even leads to a total site outage. And we almost never get a chance to release new features anymore. … The bottom line is, we need more resources." He asked users to sign up for a premium membership plan, called Reddit Gold. Redditors wouldn't get much for their money other than a trophy icon to post on their user pages, he conceded. But the influx of money, he explained, would help Reddit's overwhelmed managers keep up with the site's growth.
Schiraldi says Reddit timed its pledge drive—and metaphorical middle finger to HQ—for a Friday afternoon in the summer, when Condé Nast executives head to their cedar-shingled retreats in the Hamptons. The subversive spin was perfectly calibrated to the Redditor sensibility. Subscriptions piled in. "We pulled in more revenue in a weekend than Condé Nast's sales team did all year for Reddit," Schiraldi says. These days, Reddit Gold members pay $29.99 a year. A company spokesperson declined to say how many are signed up.

A former Condé Nast executive says that, in retrospect, one flaw with the company's hands-off approach was an assumption that Reddit's founders would know when and how to ask for help. They didn't. Prior to joining Condé Nast, neither Ohanian nor Huffman had significant experience working inside a large company. Looking back, says the former Condé executive, more hand-holding would have been a good idea.
Even without its founders, Reddit's audience kept growing. Since its inception, Reddit labored in the shadow of Digg, a similar but better-known link-sharing site. In 2010, Digg rolled out a major redesign that, to free-speech absolutists and privacy obsessives, was an affront to community self-governance and reeked of gatekeeper privilege. Droves of users abandoned the site in favor of Reddit, an exodus that became known as "the Great Digg Migration."
As Reddit's size ballooned, some of the site's more unsavory aspects started to gain media attention. In 2011, Advance Publications distanced itself even further. While remaining the majority owners, the Newhouse family recapitalized Reddit, bringing in a slate of new investors and spinning off Reddit into a reincorporated entity. The move was framed as what was best for Reddit, putting the Web business on equal footing with many of its startup competitors and allowing it to entice new hires with equity offers.
Following the spinoff, David Carr, the late media columnist for the New York Times, wrote an assessment of Condé Nast's less-is-more management strategy for raising their enfant terrible. Carr noted that Newhouse was determined "that his company would not be the blob that ate Reddit." The headline: "Left Alone by Its Owner, Reddit Soars."

Advertisers remain less moonstruck. Today, instead of the site's original bidding system, advertisers buy space based on a flat fee. For more money, they can target ads to readers in specific U.S. cities or countries overseas. Even so, Reddit's offerings are limited compared with other major websites such as Facebook, where advertisers can pinpoint audiences based on myriad criteria, including age, gender, interests, location, social connections, political affiliations, and on and on. Reddit remains cut off from the centralized, automated ad markets that are increasingly important in directing advertising dollars on the Web.
Sponsored posts also have limited appeal. Unless an advertiser explicitly chooses to turn off the comments, Redditors can respond the same way they do with any other submission. They can applaud it or mock it. Reddit pitches this idea as a unique credibility-enhancing opportunity—a chance to keep it real and roll around in the mud of the Web. Advertisers, a former Reddit salesperson says, tend to see it as a chance to get torched by virtual napalm. Another problem, this person says, is that Reddit's massive traffic overwhelms its tiny staff. The site has billions of page-view impressions for sale each month. Any advertiser, no matter how small its budget, can pose questions or lodge complaints in a public Reddit forum. A small team of sales reps is responsible for hopping in and defusing such concerns while also providing the one-on-one service the site offers to its "large-scale advertisers," defined as anyone spending more than $30,000.
When the system works, Reddit advertisers tap into the creativity of the Reddit hive mind. Last year, Maker's Mark launched a Reddit campaign timed to the Kentucky Derby. The bourbon maker asked Redditors to submit fake, boozy-flavored racehorse names. Hundreds of Redditors responded gamely, providing suggestions like Whiskey Business, Kentucky Derpy, and Beast of Bourbon. Reddit and Maker's Mark both claimed victory.
Still, success stories like that are rare. In June, Reddit doubled the basic advertising rate on its self-service platform, jumping from 75¢ to $1.50 per thousand impressions. The price hike did not go over well. And, naturally, a handful of advertisers took to Reddit to complain. For several weeks, a company selling a $149 virtual-reality sex toy for men had been advertising on Reddit. "We're out. Sorry, Reddit," wrote the brand manager for eJaculator.com. "We're better off advertising our Adult Sex toy for men on web sites with actual targeted traffic."

Part of Reddit's way out of its predicament may simply be to heed the concerns of its most dedicated constituency: subreddit moderators. In lieu of powerful, expensive, Condé-type editors, Reddit relies on volunteers to run day-to-day operations. Although unpaid, these moderators tend to be hardworking, highly dedicated, and desperate for help. For years, they've been demanding more and better tools to do their jobs—practical things such as better search and messaging functions and ways to prevent angry users from spamming moderators' in-boxes. Such tools have been slow to appear. "They seem to take the users and moderators for granted, assuming they will continue doing what they've been doing forever," wrote Saad Lambe, a moderator of multiple subreddits such as r/thewalkingdead and r/engineering, via e-mail.
James Erwin, a Reddit moderator of several subreddits including r/history, argues that Reddit's unwillingness over the years to provide strong, hands-on leadership to the site's community is at the heart of the company's lackluster business performance. Without a firm editorial grip, the flourishing of disreputable subreddits opened the door for BuzzFeed, the Huffington Post, and others, which sift through Reddit content and repackage it to advertisers in more sanitized conditions. "Reddit is watching other people eat its lunch," Erwin says.
Last year, Ohanian returned to Reddit as executive chairman. In July, following Pao's resignation, Huffman returned to be CEO. Erwin, for one, says the founders are at last ready to assume the role they've always abhorred: gatekeepers. Erwin sees evidence of it already, pointing to the recent debut of Upvoted, a Reddit podcast delving into the site's most compelling stories. "Reddit is very much trying to establish itself as a curator of its own content and take back some of that space from BuzzFeed," Erwin says.
As for Reddit's new backers, they seem inclined for now to follow Condé Nast's example. "We ask that the company make enough money to break even, with plus or minus $5 or $10 million a year," says Altman, the Reddit investor. "Monetization is not a big focus. The company has a lot of cash in the bank."
The focus for now, he says, is product development and community growth. "Once we've figured out better moderation tools and better policies, and once we have a billion users and a robust mobile offering, then we'll sit down and talk about monetization," he says. "But now is not the time to talk about it."