Craps and Cryogenics: Blow Your Savings and Live Forever in the New Atlantic City
Gambling downstairs, blood transfusions upstairs. The new owner of the Revel believes his casino can make you live to 100.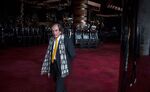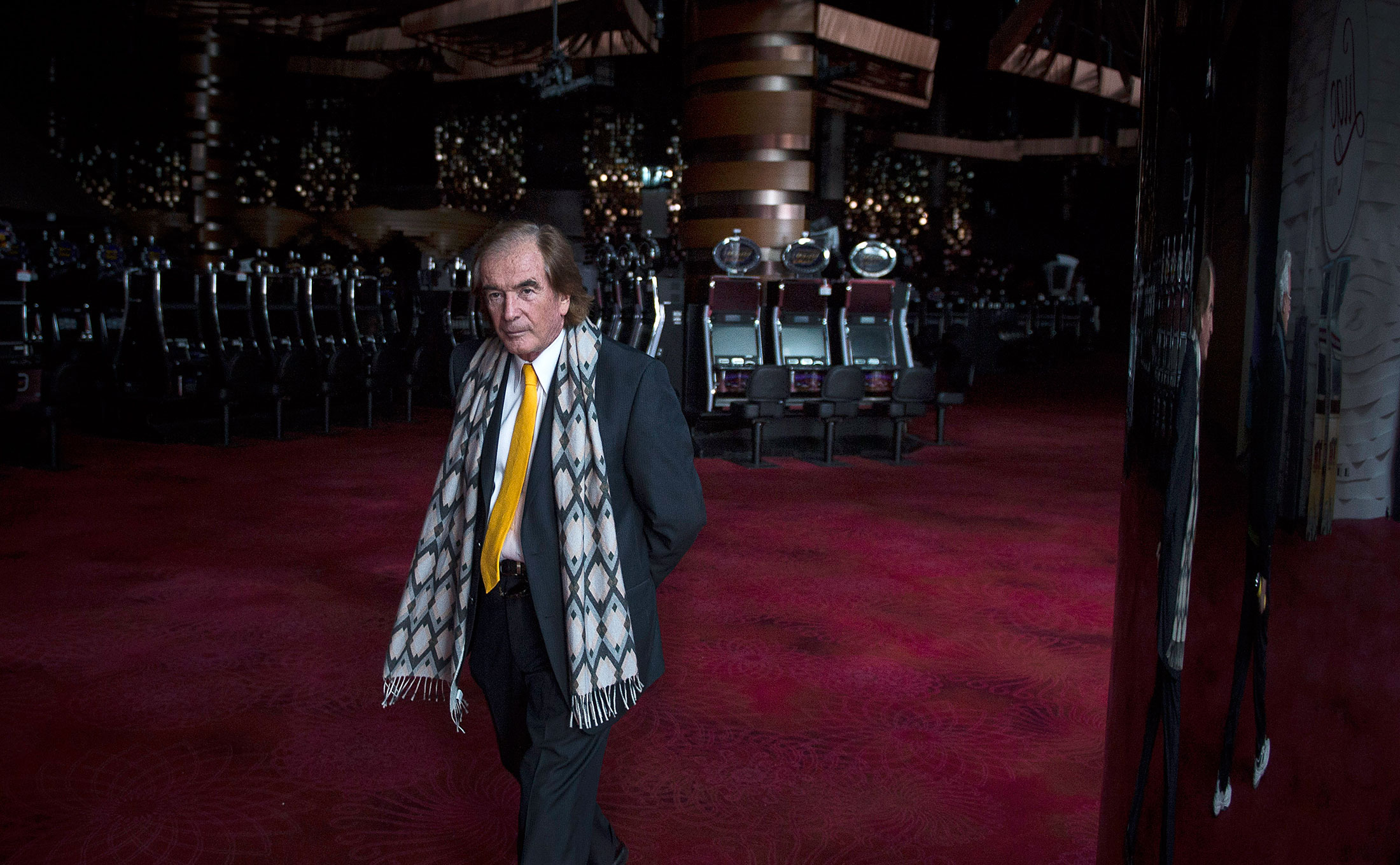 There was a time, believe it or not, when Atlantic City was considered the healthiest place in America. The town founder, Jonathan Pitney, was a country doctor and failed politician who, in 1850, decided to turn the southern New Jersey coast into a "city by the sea," extolling the restorative properties of the sea air and saltwater. For decades—before the afflictions of Prohibition and organized crime, and long before the arrival of urban blight, Donald Trump, Don King, and fiscal despair—physicians from as far west as Chicago sent invalids and convalescents for recuperation. In an 1881 health-oriented publication, alongside ads for liver powder, hypophosphites syrup, and "fluid beef," one doctor claimed the Atlantic City air could even cure malaria.
Now, more than a century later, there's a modern-day heir to Dr. Pitney, with a Trump-like plan. And it all starts with making Atlantic City good for your health again.
On April 8, after months in bankruptcy court, Glenn Straub—an independently wealthy 68-year-old industrialist, itinerant polo player, and pugnacious real estate developer—won the right to buy Revel Atlantic City, a practically brand-new hotel and casino that opened in 2012 and closed in September 2014. Straub's improbable plans for the 47-story, 6.3 million-square-foot property combine the chance to lose your life savings at the casino with the opportunity to extend your life in futuristic medical facilities. "These hospitals in the country aren't doing what they're supposed to," says Straub, who envisions creating a longevity university to teach legions of seniors about IV-nutrient therapy, cold-temperature cryotherapy, and genome therapy. "I'll extend your quality of life by an extra 20 years, guaranteed. If we don't extend your life and you don't feel more comfortable, don't pay."

Straub owns more than 600 formerly distressed properties worldwide: country clubs, homes, golf courses, mining sites. It may only have been a matter of time before the Florida investor was tempted by the chronically distressed Atlantic City. When Brookfield Asset Management abandoned an initial $110 million bid to buy Revel out of bankruptcy, Straub stepped in with an offer of $95.5 million. A court ruling in January voided Straub's first bid, so he negotiated an even lower price while battling with some of Revel's creditors. Last month's court decision gives Straub the whole complex for $82 million—not bad for a hotel that cost $2.4 billion to build.
Revel is just one small part of Straub's $1.5 billion investment plan for a newly designated district on the north end of Atlantic City, with upgrades spanning land, sea, and air. He sees an equestrian center for polo, show jumping, and dressage to make the city a new stop on the horse circuit between Florida and Canada. A marina will accommodate the mammoth superyachts owned by the same crowd—horse patrons and oligarchs with boats too big for Greenwich or the Hamptons. Straub filed paperwork to take over the city's dormant airfield and set loose a fleet of two dozen small planes to fly in high rollers from anywhere he can find them—for free. Straub says he'll need to bring in tens of thousands of visitors per month to succeed, and the new helipad he wants to build on the roof of Revel's parking garage can't do it alone. His vision extends to a family-friendly water park and a long pier stretching into the ocean, with a laser light show at night.
But Revel is his linchpin. The glistening casino-meets-clinic will promise something close to a shot at immortality. "We can make you live to be a hundred years old," Straub tells me on the phone the first time we speak, a few weeks before Revel became his. "I don't know if you want to live to be a hundred years old. But we can make you."


The day before a federal bankruptcy judge decided in his favor, Straub pulls up to Revel in a white Impala. He's wiry and fast-talking—a tan, outdoorsy Jimmy Cagney, dressed modestly with chestnut-colored hair and a slight drawl. Straub is escorting three young, attractive horse-show promoters. "These guys are important for us," he says as he sends them off on a tour of the facilities.
Horse-related events appeal to Straub because of the insane markup and profit margin. "Someday, if you had $20 million in the bank and your daughter rode dressage on a little Shetland pony and she could win a little ribbon," he says, "you'd spend $100,000 for that $3 ribbon." Atlantic City adds still more value as a dressage venue thanks to legalized gambling. "Handicapping of horses brings a whole new element to it. People in the stands, bored stiff, they'll want to bet on it. Dressage is so boring. My two daughters did dressage. Oh my God, it's like watching paint dry. But if you could bet on it? You'd say, 'Oh, OK, I'll put $10,000 on my daughter.'"
The workers maintaining Revel already know Straub is the presumed new owner. On the executive floor, one employee has his favorite doughnuts on hand. Once we're alone, in a boardroom with an ocean view, Straub is less than kind about them: "They're, like, inbred. These people get paid too much money."
But what gets him most excited are the frontiers of life-extension therapy. In recent years he's dabbled in several fringe techniques to stay vital. After each polo match, Straub undergoes cryogenic cold-temperature therapy—a blast of nitrogen vapor while enclosed in a special chamber—to repair damaged tissue. "All the professional sports teams are doing it now, shocking your body with cold water," he says.
He says he also believes in the power of blood analysis and elective transfusions, which he undergoes once a week for $165. "We're there. We're going to be living over a hundred years of age with no problem at all. But do you want to live over 100 years of age?" he asks again. "I've got the money, so I'd like to go ahead and do it—and there's a lot of people like me out there."
"I had thick blood," Straub tells me of his own introduction to better living through blood work. The practitioner might not have been an MD—Straub is unsure—but he swears by the results and now gets weekly nutrient-enriched transfusions. "So after all that damn testing they got me on 12 pills right now, and I'm ready to punch anybody."
Straub is practiced at throwing punches after making his fortune tenaciously and, often, litigiously. "He's kind of one of our difficult-to-keep-in-the-line local billionaires," a councilwoman in Wellington, Fla., recently told a reporter. His aggression is tempered somewhat by candor and self-awareness. None of the combat ever seems personal; he just plays hard. "Someone slaps us, we don't slap back. We punch them," he says. "That's how we run our companies."
Straub grew up middle class in Wheeling, W.Va. His father, who owned car dealerships and tractor and auto leasing companies, died when Straub was still in high school. He quit college to go into business with his brother, George, expanding from road construction and government projects to real estate before branching out further. "We owned all this land," he says, "and started mining for oil and gas in it."
From the start, Straub seemed to thrive on confrontation. Taking on the government in court was, as he once put it, "a little hobby of mine." He regularly tangled with unions and remembers driving a truck through a crowd of strikers—"only one mile an hour." An executive at one construction company bought by Straub claimed in a lawsuit that the new owner punched him in the eye; Straub claimed in response that the other guy started it. His own brother briefly sued him, in a case last reported as dormant (George died of cancer, Straub says, a few years ago). Straub retired in the early 1980s at age 40, still owning 26 plants.
He relocated to Florida in 1983 and became a socialite and real estate baron. "I've played like five games of golf," he says, "but I own more golf courses than I think Trump does." Trump is a friendly rival whom Straub admires greatly. "We wink at each other when we're at the same auctions and make jokes about going into the bathroom and flipping a coin for who'll buy it." Trump is fond of Straub, too, calling him "a really wonderful investor" with "a great sense of value—he knows when to buy and when not to buy."
In 1993, Straub bought the Palm Beach Polo Golf and Country Club in Wellington as a present for his then-wife Rebecca and his two daughters. Straub ended up antagonizing its well-born denizens, who accused him of letting the club go to seed amid various schemes to redevelop the polo facilities for residences and retail. The Palm Beach Post once called him "Wellington's most hated man." After decades of bad blood, the homeowners living on the club's grounds sued him two years ago and lost. "If I feel like putting homes on every golf hole," he said at the time, "I have the right to do that."
Between polo matches and scrapes with locals, Straub built a second fortune as a lender of super-collateralized loans. "We buy major things out of bankruptcy, distressed properties for nickels on the dollar," he says. "We get managers running them and then we tell those managers, 'Give us five years of your life, run those properties just like it's your own, we'll finance you.'" The terms are slightly different than those of a regular bank: "We don't lend dollar for dollar. We'll lend you $25 million, but you better give us $100 million in collateral. But we also don't mind getting nonliquid assets as collateral."
Inevitably he ends up taking over some of the businesses that default, among them marinas, country clubs, and Broward Yachts (whose former owner also sued him, unsuccessfully). Straub is generally not known for holding on to what he has for long. More often he sells it off in pieces—or just blows everything up. In 2004 he bought Miami Arena, where the Heat once played, only to tear it down four years later when it couldn't compete with newer venues.
What makes him different from Trump and others who have tried to overhaul Atlantic City, he says, is that he pays for everything in cash. "We're debt-free," Straub boasts. "I got all this money coming in, getting just a half-percent interest. We keep money in three banks with $100 million or more in each of them. Our properties and rental properties are throwing off enough cash, and we've got to put it someplace."

Two years ago, Straub remembers, the Canyon Ranch health-spa resort in Miami came up for auction. "We bid against five other people and I lost it," he says. Trump had already outbid him for Miami's Doral Country Club. Then, last fall, Straub turned to Revel. "I said, you know, halfway between Florida and Manhattan, Atlantic City's going to bounce back," he recalls. "It's just a gut feeling that you get. I'm sure Trump does the same thing."
Things there couldn't get much worse. Four casinos in Atlantic City have closed since the start of 2014, and survivors have negotiated bargain-basement tax rates to stay in business. Gambling revenue is half what it was a decade ago. The city faces a budget shortfall of more than $100 million this year, and a recent report by emergency managers found the tax base had dropped by almost 65 percent over the past five years. "There's so much competition now," says Trump, who got out seven years ago. "A lot of mistakes were made by government," he says, singling out ruined plans for an airport and a convention center.
"It's not going to be easy for Atlantic City," Trump predicts. "But at the price Glenn paid, he's going to do great."
Revel seems cursed, even by Atlantic City standards. A 2008 plane crash killed three executives from the original developer. The project ran out of money in 2009. Morgan Stanley took a $932 million loss and pulled out in 2010. The state helped reboot the project in 2011 with a tax incentive—and then a construction worker died in a lightning strike. The hotel and casino finally opened in 2012 to great fanfare, but never came close to breaking even. The public infamy peaked on Feb. 15, 2014, when Baltimore Ravens running back Ray Rice was caught on video assaulting his fiancée inside a Revel elevator after a night at the casino. Revel declared bankruptcy and shut down seven months later.
That's when Straub stepped in. He eyeballed the place and saw the same problems that had scared away the original high bidder. A bond issue had created a power plant next to the site that was charging Revel tens of millions of dollars a year. Two days after he bought the hotel, ACR Energy Partners cut the power. "They really ripped off a lot of people," Straub says. A lawyer for ACR recently said Revel's ownership change gave it the legal right to turn off the lights. Straub's negotiating a new deal with ACR now.

Straub has brought his 155-foot yacht to a nearby marina, forming a makeshift base of operations. Job one is finding a tenant to take over the casino. "We might open up this year. We might not," he says. "The machines are all there, and so are the surveillance cameras." The water park—including a dome and sandy beach interior in the hotel lobby—may take more time, as will the building of the pier; Straub admits he's concerned about the engineering challenges. He's also in talks to merge with the casino next door, the Showboat, which has a new tenant in Stockton University, a local college that educates many future casino and hotel managers. The university is still debating the merger, and Straub says he'll proceed with or without it.
The life-extension university is a separate plan—Straub's baby, his passion. He's talking with three different medical providers that could set up inside Revel right away, offering high-end services: "Everything from drug rehabilitation to cryogenics to monitoring your blood." He's not the first to make a headline-grabbing effort to extend the human life span. Craig Venter's Human Longevity dabbles in genomics and stem cell therapies. Calico, Google's venture that supposedly aims to "cure death," features a drug research effort headed by former Genentech Chief Executive Arthur Levinson. The Silicon Valley venture capitalist Peter Thiel has handed out millions to support the work of Aubrey de Grey, an English gerontologist best known for declaring that the first person to live to 1,000 is already alive today.
Straub, however, is the first longevity entrepreneur ready to go retail and offer a full menu of anti-aging therapies from a single venue. It's an idea whose time has come, at least according to the head of the movement's trade organization. "Right now everything is in pieces," says Ronald Klatz, co-founder of the American Academy of Anti-Aging Medicine, a group with 26,000 members, about 90 percent of whom are MDs. "One clinic is doing hormone replacement therapy. One is doing DNA metabolic therapy, the early detection of cancer and heart disease and Alzheimer's. One is doing genetic medicine and stem cells. One is doing aesthetics, like Botox and fillers. Each of these is like one layer of a multilayer cake. Why not offer it in one place?"
He has demographics on his side. By 2029 it's expected that every American baby boomer will be at least 65 years old, accounting for 20 percent of the total population. The treatments Straub likes are slowly going mainstream. Pro athletes such as Kobe Bryant love cryotherapy, and IV treatments have caught on with jet-lagged travelers and hung-over partiers. "We've definitely seen a substantial growth," says Jonathan Globerman, co-founder of the Biostation, an "age management" venue in Delray Beach, Fla., that offers hormone replacement, nutraceutical, and nutrient IV therapies. "The people willing to participate in these services is growing, and so are the number of providers."
If there's a problem, it's that every single one of the therapies Straub is touting lacks the science to back up claims of life extension. "We are asking people to write a check for things that we don't know work and ignore the things we know do work, which are lifestyle changes," says David Katz, founding director of Yale University's Prevention Research Center, who speaks often at the American Academy of Anti-Aging Medicine's events. Or as S. Jay Olshansky of the University of Chicago's Center on Aging puts it: "Choose long-lived parents, eat right, eat less, and exercise. Nothing else has been proven to work, period."
Straub, of course, doesn't see it that way. He likes to play polo, place bets, and lengthen his life span—and so he decided that's what Revel should do. He sees a potential customer base for what he's offering. In Florida, he invests heavily in posh senior communities, or what the trade calls adult congregate living facilities. He wants to build one next-door to Revel. "These are people who are not ready to die and aren't ready to go to Chicago to take care of their grandkids," he says. His longevity casino will ultimately be a bet that there are plenty of well-heeled people willing to experiment in the fight against senescence.
Part of the appeal will be the nostalgia of the destination, the sense of turning back time. "This is where people remember what Atlantic City used to be," he says, motioning toward a view of the boardwalk from inside Revel's management offices. He is, in a way, one of those people. "I was here when I was 6 years old. I walked up the boardwalk with my mom."
He pauses as he wells up, a little overwhelmed. "I'll always remember saltwater taffy, cotton candy," he says.

It's a foggy day in early spring on the nearly deserted boardwalk as Straub escorts the horse-show promoters. We wander up and down the site for a bit as Straub criticizes Revel's hotel lobby, which he can't wait to redo. Then we walk south, past the old Showboat casino to the Taj Mahal—formerly Trump's, and soon, perhaps, Carl Icahn's—where he takes the group to lunch at the Hard Rock Cafe.
Straub is a little out of his element. Glancing at a big-screen TV, he mistakes Gwen Stefani for Madonna. When one of the horse people remarks on the cool and contemporary feel of Revel, he bristles. "It's for people who want to feel young," he says, staying on-message. "With this blood situation, they know exactly what's going on and what you're deficient in every minute of every day. You do that every three months, you check in with us, you do a little gambling while you're here."
Straub doesn't like his burger. He grumbles that it's no mystery why the restaurant is expected to close soon. After a brownie sundae split five ways, he seems antsy, eager to show off. Before Straub hands over his black Amex to the waitress, he mentions one more idea he'd like to work into his project, an attraction he says might just fit in beautifully between the alcohol and the gambling and the blood transfusions and the water park. He's heard about these shooting ranges where people can fire semiautomatic weapons. Couldn't Atlantic City use one of those?
"That'll be something," he says, grinning, a kid again. "Get your blood tested, find out if you're going to live to be a hundred, and go to a gun range on the same day."
(Corrects description of hormone replacement in graphic.)
(Corrects description of hormone replacement in graphic.)