This Hunting Mega-Store Has a Pistol Range, a Hotel, and an Alligator Swamp
Photographs by Brian Ulrich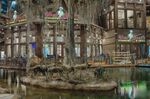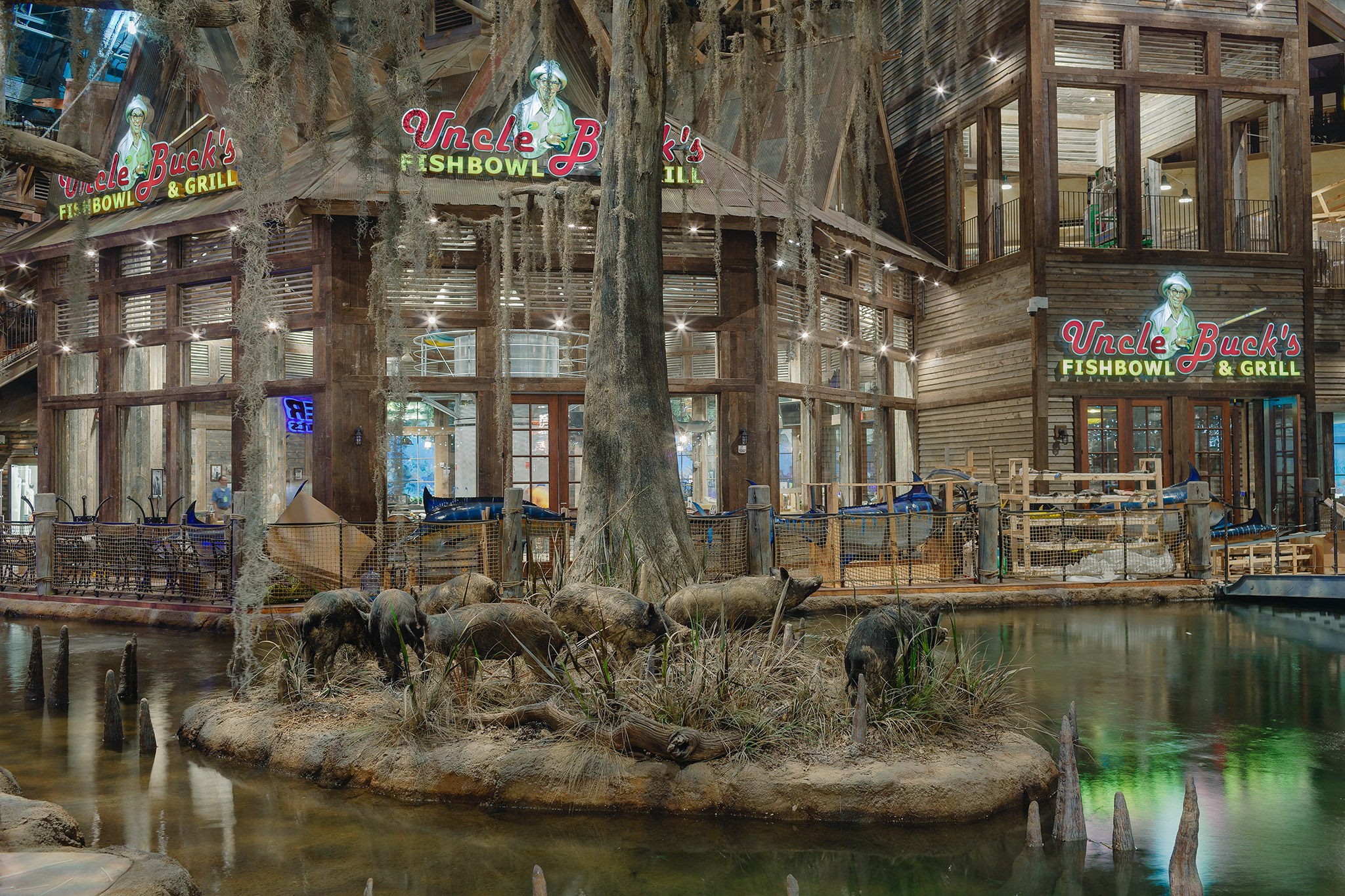 Founded in 1972, Bass Pro Shops operates 92 stores in the U.S. and Canada, selling everything from fishing rods to ammo and duck decoys. A 535,000-square-foot outlet, built inside a giant pyramid in Memphis, opens on April 29.

The 32-story glass-and-steel pyramid opened in 1991 and was briefly home to the NBA's Memphis Grizzlies. The retrofit for Bass cost $191 million, according to Memphis's Commercial Appeal. It houses a pistol range, hotel, and cypress swamp with live alligators.

The superstore is the brainchild of chain owner Johnny Morris, who's worth more than $2 billion. 

This Hot Shot deluxe ghillie suit, for hunting in heavy foliage, costs $99.99.

In a storage area behind the hunting section, decorations await their placement for opening day. 

Inside the megastore is a duck-hunting museum, with rare guns not for sale. This wolf is one of hundreds of taxidermied animals in the store.

Uncle Buck's Fishbowl & Grill features a 13-lane bowling alley.
The Big Cypress Lodge offers visitors rooms that overlook the retail floor. 

The duck hunting museum includes identification kiosks, habitat models, decoys, firearms and, of course, taxidermy.