Global Temperature Records Just Got Crushed Again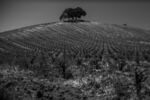 It just keeps getting hotter. 
March was the hottest month on record, and the past three months were the warmest start to a year on record, according to new data released by the National Oceanic and Atmospheric Administration. It's a continuation of trends that made 2014 the most blistering year for the surface of the planet, in to records going back to 1880. 
The animation below shows the Earth's warming climate, recorded in monthly measurements from land and sea over more than 135 years. Temperatures are displayed in degrees above or below the 20th-century average. Thirteen of the 14 hottest years are in the 21st century, and 2015 is on track to break the heat record again. 
Results from the world's top monitoring agencies vary slightly. NOAA and the Japan Meteorological Agency both had March as the hottest month on record. NASA had it as the third-hottest. All three agencies agree that the past three months have been the hottest start to a year.
The heat was experienced differently across the world. People in the U.S. and Canadian Northeast had an unusually cool March. But vast swaths of unusually warm weather covered much of the globe, and records were broken from California to Australia. 

The sweltering start to 2015 may be just the beginning. The National Weather Services predicts that a pattern of unusually warm waters in the Pacific Ocean, known as El Nino, will most likely persist well into the second half of the year. And this El Nino could be a big one. 
El Nino conditions transfer heat that's been building in the ocean into the atmosphere, affecting weather around the world. A strong El Nino could possibly bring relief to California's unprecedented drought in the form of heavy rains, but  would likely add yet another year to a pile of broken temperature records.