Twelve Easy Valentine's Escapes
No-fail trips to classic destinations, by car or jet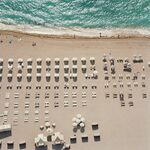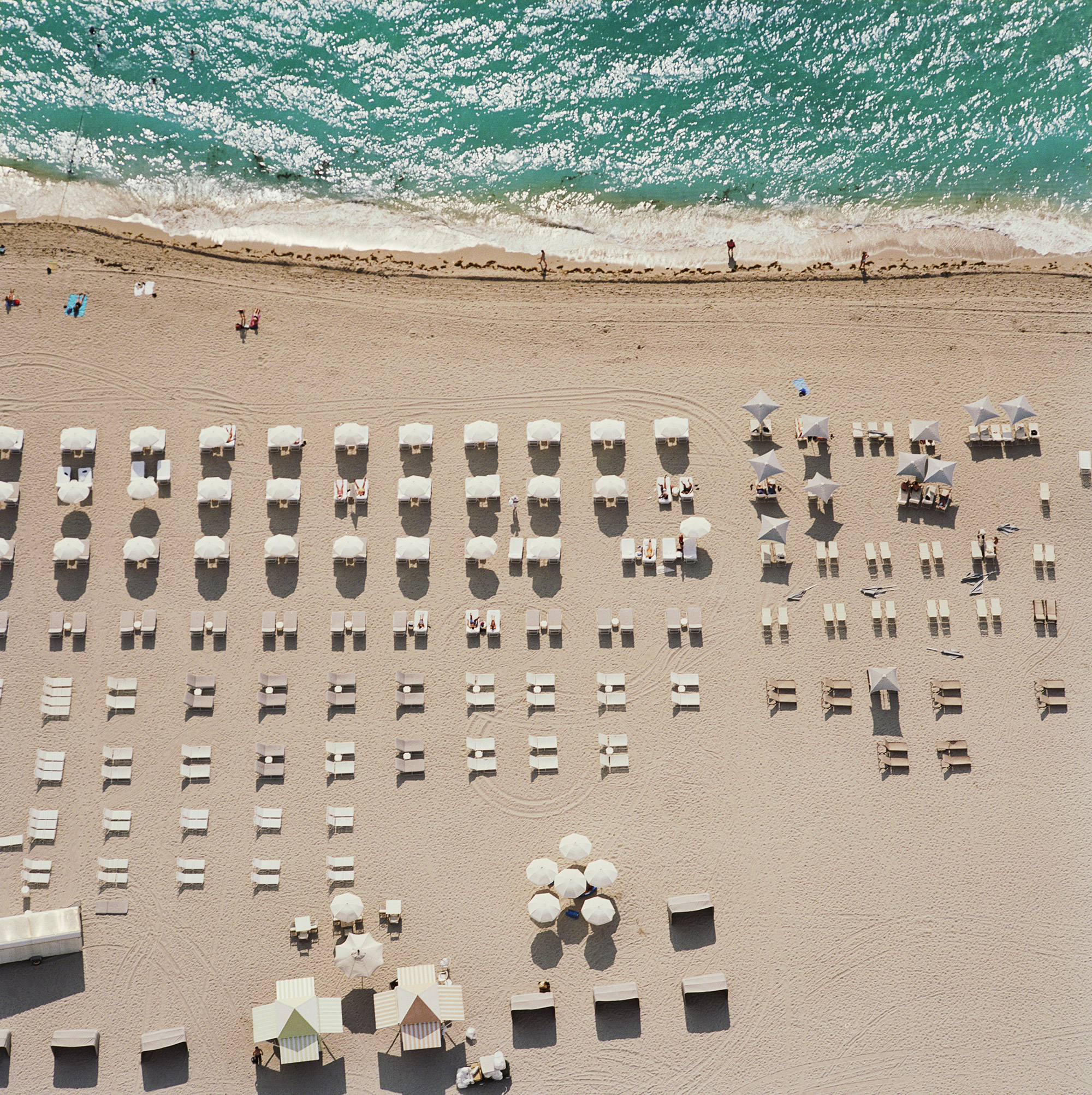 Hallmark's favorite holiday is quickly approaching—have you picked out a present yet?
Here's the plan: Instead of stockpiling an alarming cache of sweet, red-hued, and rose-scented things, you're going to trade in that go-to box of Godiva for a Valentine's Day getaway instead. Cupid arrives just in time for a long weekend, and like your significant other, that cheeky cherub loves to travel.
We don't blame him. An impromptu getaway makes fanning the flames of your romantic fire a no-fail proposition, be it to a snowy cabin or a tropical retreat.
The key here is not to overthink it. Stick to the tried-and-true destinations for the best chance of success (the holiday is already fraught enough). To help, here's a set of three-point game plans to get you out of town, whether you're based in New York City, Atlanta, Los Angeles, Houston, Chicago, or San Francisco—although if you're willing to adjust your travel time, it's all up for grabs.
There's a place to stay, a dinner to book, and an experience that might have a shot at one day making it into a toast or two. And because nothing says romance like some time in a hotel, there's a staycation option as well, should Washington's Birthday not actually be a holiday for you.
There's just one decision you need to make: Will you get a car or book the jet?

From New York City
Take the car to … PHILADELPHIA (2 hours). When a city's major landmark is a statue called LOVE, you know you've hit a sweet spot for your Valentine's Day getaway. (Not for nothing did somebody really ring that Liberty Bell.) Wandering cobblestone streets past historic landmarks is the game here, as is sampling a culinary boomlet of everything from a rum distillery to foods of the Jewish diaspora. With Spruce Street Harbor Park strung in twinkling lights, and the Benjamin Franklin Bridge glowing over the Delaware River, you'll have no shortage of kiss-worthy stops. Bed Down: The Rittenhouse. Dinner for Two: Iron Chef Jose Garce's latest, Volver, or his made-for-sharing signature restaurant, Amanda. Make Memories: Ice skate at the first-annual RiverRink Winterfest.

Take the jet to … MIAMI (3 hours). Things are always heating up in Miami, whether it's your first time with your love, or you have a dedicated cabana at Soho Beach House. Search for remnants of Art Basel throughout Wynwood and artifacts of the avant-garde at Herzog & de Meuron's concrete castle, 1111 Lincoln Road, during the day. Just make sure you're knee-deep in a poolside bar come sunset. Bed Down: Bungalow Oceanfront Suite at EDITION Miami. Dinner for Two: Matador Room ('50s glamor by Jean-Georges). Make Memories: The Miami International Boat Show offers in-water shows and on-water opps (and maybe even a new sea-faring love in your life).
... or stay in town. Park Hyatt New York's "I Love You x57" package gets you one night in a West Side Suite, two Carnegie Hall tickets to "American Masters: Hooray for Love," with soprano Jessye Norman, a couples massage in Spa Nalai, dinner at the Back Room at One57, a champagne tasting, and a personal pastry class.  

From Houston
Take the car to … AUSTIN (2½ hours). Unflinchingly left-of-center Austin is a refreshing escape from a buttoned-up week in Houston. Take in views of meandering hills on the horizon from the midpoint of the Pennybacker Bridge before taking on Sixth Street's famous live music offerings. Dancing encouraged. If you want to get weird (as the local motto goes), so be it—cheeky cocktails at former brothel Midnight Cowboy may be just the ticket. Bed Down: The Driskill. Dinner for Two: TRACE. Make Memories: Stroll through Zilker Botanical Garden at sunset.
Take the jet to …  TULUM, MEXICO (2½ hours). As far as romantic escapes go, pristine white sands and warm gulf breezes are hard to beat. Unless you're adding boutique hotels and top-notch restaurants, too, and in that case Tulum goes for the win with its especially addictive bohemian pull. February is a sweet spot: Temps are Goldilocksian, and there's nary a spring breaker in sight—especially if you skip the large resorts and their respective beaches. Bed Down: Be Hotel Tulum (waste no time hitting that plunge pool). Dinner for Two: Hartwood. Make Memories: Kayak through thick tropical mangroves and pet a manatee at the Sian Ka'an Biosphere Reserve.

… or stay in town. J.W. Marriott Houston Downtown's "Valentine's Suite and Spa Pleasure" offers two nights in a Deluxe King Suite, a three-course dinner with wine pairings each night at Main Kitchen restaurant, plus breakfast in bed and a couples massage with aromatherapy soak. 

From Atlanta
Take the car to … SAVANNAH, GEORGIA (3½ hours). Sure, the shops and haunts of SCAD's creative grads keep picturesque Savannah looking forward, but it's the history here that keeps lovebirds coming back. Sauntering through arched arbors of Spanish moss in a quintessentially Southern square as horse-drawn carriages clomp by is romance novel material. Just make sure you go light on the "go cups"—and keep the bodice ripping indoors. Bed Down: Foley House Inn (don't miss breakfast in the garden). Dinner for Two: Elizabeth on 37th. Make Memories: Let your favorite authors count the ways at the Savannah Book Festival.
 Take the jet to … THE BAHAMAS (2 hours). No-nonsense turquoise waters and beaches that put your best white button-down to shame are hallmarks of this classic Caribbean getaway. The question is, which island in the 700-strong archipelago is for you? Given the occasion, the area around sleepy Eleuthera seems right. Accessible by water taxi and popular with celebrities, Harbour Island is a destination for its Nantucket vibes and pink-sand beach, while honeymooners roam the rest of the 110-mile main island. Consider it a dry run. Bed Down: The Cove Eleuthera (fresh off a top-to-bottom renovation, which added a second beach). Dinner for Two: The Landing on Harbour Island. Make Memories: Rent a jalopy of a Jeep and find your own hidden beach.
… or stay in town. The Mandarin Oriental's "Roméo et Juliette Romance" package includes daily in-room breakfast, a rose petal turndown, chocolate covered strawberries, plus two tickets and a personal meet-and-greet with ballerinas at the Atlanta Ballet performance of Roméo et Juliette.   

From Chicago
Take the car to … CANOE BAY, WIS. (5 hours, 45 minutes). Yes, this one is a hike. But once you step (snow-crunching) foot onto this Relais & Chateaux property, the only additional travel you have to do is from pristine cabin, to massage table, to horse-drawn carriage to whisk you around the 280-acre property. The ultraposh lakeside resort's well-deserved reputation combined with the upper Midwest's frigid winters is one solid recipe for romance. Best part: no kids allowed. Bed Down:Lakeside Cottage (two-person steam shower, stone fireplaces). Dinner for Two: Wine Cellar table (daily chef's menu). Make Memories: Snowshoe, cross-country ski, or play a card game by the fire (or something like that).

Take the jet to … SAN JUAN, PUERTO RICO (5 hours). Our sultry brother from another mother has seen a boon in investments lately, from luxury resorts to high-end dining concepts, but this time of year the only lure you need is the weather report—consistent sun in the low 80s. The best parts? Hammocks strung between coconut palms and no passport needed. So you can surprise your honey, the only instructions being to pack a swimsuit.  Bed Down: St. Regis Bahia Beach (those are coqui frogs chirping in the rainforest). Dinner for Two: Mi Casa by José Andrés. Make Memories: Kayak through mangroves to ethereal bioluminescent bays, where the water glows a ghostly blue with every stroke.   
… or stay in town. Go all-out with the "Sweetest Thing" package at Trump International Hotel & Tower Chicago in a Grand Deluxe Lake View Suite (includes limo transfers both ways, champagne, a full day of couples treatments at the spa, in-suite dinner by a private chef, plus personalized robes, red roses, and jewelry pieces by Ivanka Trump to keep).

From San Francisco
Take the jet to … PARK CITY, UTAH (2 hours). The Sundance Film Festival may be over, but this latter-day luxury hotspot offers plenty of opportunities for a happy ending. Spend days zigzagging through the Wasatch mountains via an expanding network of high-speed lifts, then trade the soft powder for the soft focus of a mulled cider (or whiskey from the local High West distillery). The 19th-century, still charmingly rugged mining town gets popping late, so be sure to put in enough quality time before fading to black. Bed Down: St. Regis Deer Valley (don't forget fireside Bloody Marys). Dinner for Two: Handle for new-wave Colorado cuisine. Make Memories: Catch a comedy show at the Sundance's Egyptian Theatre and share a (boozy) milkshake at Burgers & Bourbon.

… or stay in town: Enjoy "A Night of Romance" with your sweetheart at the Palace Hotel (four-course dinner with wine pairings in the Garden Court, plus live music and dancing by the Jelly Roll jazz band; champagne and chocolate upon arrival).

From Los Angeles
Take the car to … PALM SPRINGS (2 hours). The low desert's sparkling star, Palm Springs has always been an easy escape for poolside cocktail sipping and sunglass-shaded intrigue. Although these days you're more likely to find sleeve-tattooed creative directors swapping Coachella tales than you are Hollywood starlets vamping for paparazzi (thanks, Ace Hotel)—more reason to check out the midcentury romance on show at the Palm Springs Art Museum's new design pavilion. Knowledge, after all, is a sexy thing. Bed Down: Sparrows Lodge. Dinner for Two: Citron at the Viceroy Palm Springs. Make Memories: Tour the Alexander Estate, where Elvis and Priscilla honeymooned in 1967.
Take the jet to … VAIL, COLORADO (2 hours, 15 minutes). Shooshing down Colorado's famous slopes is one way to impress your ski bunny—that and witty banter at the après ski (and the après après ski). Ritzy resorts and lodges provide dynamic terrain and a seemingly limitless array of hearthside bars, although if strapping your feet onto sticks and throwing yourself down a mountain just "isn't your thing," people-watching and shopping are equally competitive activities. Bed Down:The Sebastian Vail. Dinner for Two: Game Creek (reached by gondola, a members-only chalet by day, public rendezvous at night). Make Memories: Go dog sledding or on a winter horseback ride at 4 Eagle Ranch.

... or stay in town. The "Love and Lust in Beverly Hills" package at L'Ermitage Beverly Hills lavishes celebrity-level treatment in the Presidential Suite (in-room hair/makeup and outfit stylists, a 90-minute couples massage, Valentine's dinner, champagne breakfast) plus an on-call Rolls Royce and chauffer, private rooftop screening of Casablanca (with fur throws), and Myla lingerie to keep.