Stephen Colbert's Life Is Flashing Before Our Eyes
And before he dies, he's burying some of his favorite gags.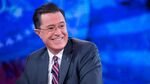 As Stephen Colbert has wrapped up "The Colbert Report" over the last month, he has made a point of formally retiring some of the show's recurring segments, like "Tip Of The Hat, Wag of the Finger," "Yahweh Or No Way," and, of course, "Better Know A District." (He ended up "better knowing" 87 of the 435.) Last night, he said goodbye to one of my favorites: "Formidable Opponent."
The premise of "Formidable Opponent" is a simple one: Colbert debates a topic of the day with…himself. Cutting back and forth between real Colbert and his character sometimes leads to slightly off comic timing—taped Colbert always seems half a beat off. The concept worked because, as I wrote Monday, real Colbert introduces a lightness, a kind of satire of the satire, which has always been part of the beauty of the show.
Last night, real Colbert won the debate—the fix was in. The topic was the torture report, which allowed blowhard Colbert to, essentially, take the side of Dick Cheney, just as he did in the old Bush days. (Cheney's post-torture report media run is begging for parody, if just so we do not cry.) Thus, some old-fashioned truthiness: "It doesn't matter that America tortured. The idea of America would never torture!" The difference this time was that at the end of the segment, in which both Colberts turn to the camera, the right-wing blowhard vanished from the screen. The "reasonable" Colbert—the one who's about to take over David Letterman's show—waves and smiles. The right-wing commentator character is slowly fading from the screen in the last week, like Marty McFly's parents in the photograph. In three days, he'll be gone.
The guest list for the final four shows was announced last week. Seth Rogen appeared Monday, tonight will be Kendrick Lamar, Wednesday is author Phil Klay (poor authors: always so obscure that they require a label of "author" just to explain why in the hell they're on television), and Thursday is Grimmy the Grim Reaper (guess what his role may be.).
Of these, the two major gets are Death, obviously, and Rogen. Rogen's out promoting a movie, of course, but it comes with a news hook this time: Fairly or not, the Sony Pictures hack has been, and always will be, directly tied to Rogen's movie "The Interview," whose plot involves Rogen and James Franco attempting to assassinate Kim Jong-un. (Or, as Colbert called him, "Evil Potato Kim Jong-un.")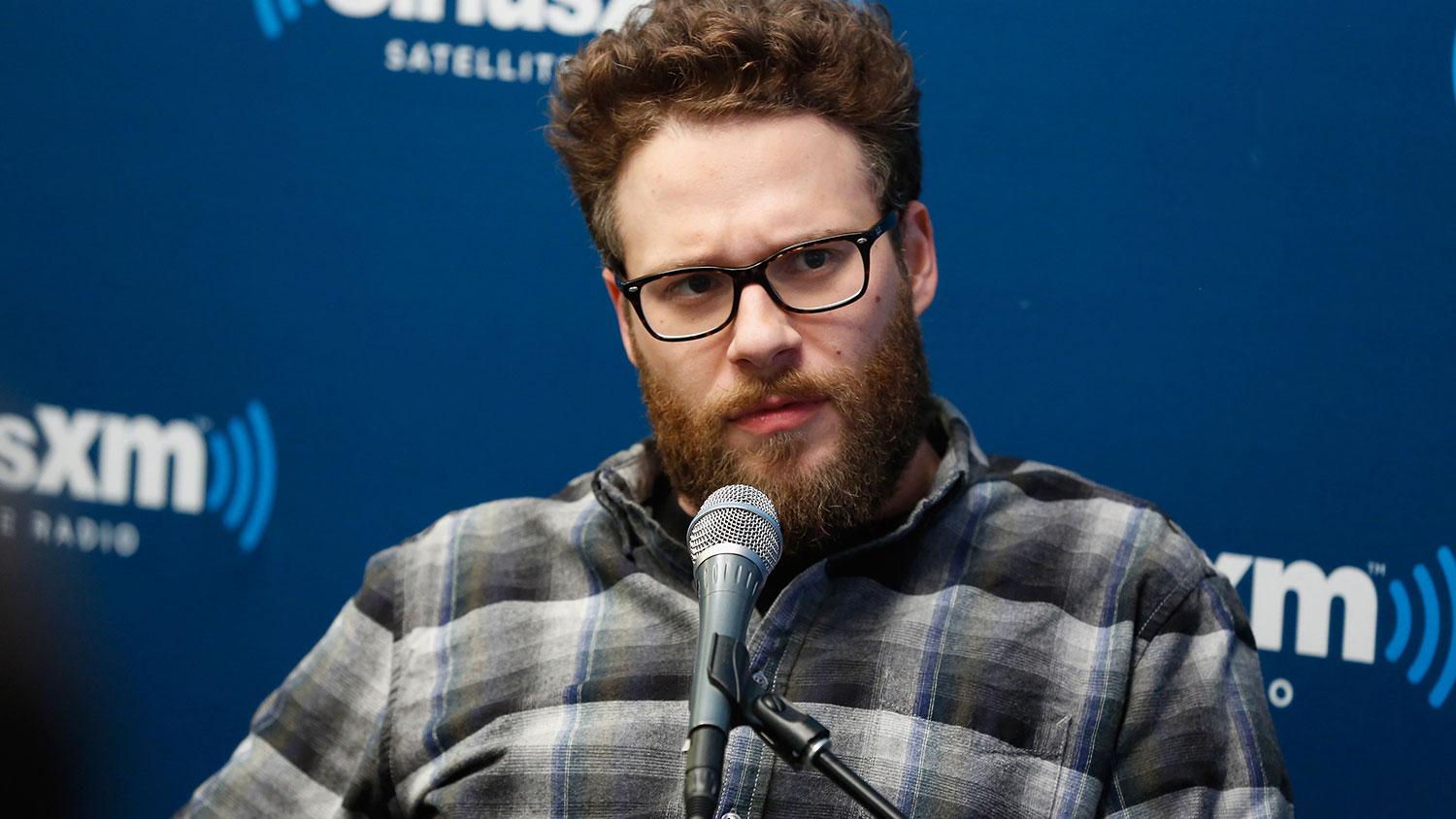 Most of Colbert's interviews on CBS will be of this variety: Star promoting a film, funny anecdote, let's watch a clip. But Colbert always tries to find the human side of these promotional visits, and here, he asked Rogen, quite reasonably, if maybe making a whole big wacky comedy about Americans trying to murder an actual, living person who happens to run the most unstable country on earth could potentially be asking for trouble? (Even as Colbert joked, in garbled Korean, "Kim Jong-un is as wise as he has chin.")
Unfortunately, Rogen wasn't interested in doing much introspection on this issue. Rogen's a funny, thoughtful guy—and an underrated writer—but here, in the wake of the madness his movie has indirectly caused, he mostly just giggled and played pretend-stoner man. He plays up that it's just a movie, that he thought it would all be silly, let's show that clip. Rogen isn't responsible for the Sony Pictures hack, but he even abdicated acknowledging the seriousness of the situation. Colbert ultimately let him off the hook, but it was a glimpse into what the CBS show might be like—actual, serious, legitimate questions punctuating the fun. In this way, Colbert could be an ideal heir to Letterman: He is as wise as he has chin.