Chris Lehane's Found 1 Million Voters Who Can Save the World
Now, with the help of moose suits and arks on trailers, he just has to convince them to vote.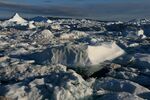 Christopher Lehane saw the trouble in early October. Fears of ISIS and Ebola were overtaking the midterm elections, and threatening to swamp his own global-warming campaign. The former Clinton White House operative, who now runs strategy for billionaire Tom Steyer's environmental Super PAC, wrote colleagues that the "nationalizing" of the race over security issues meant "we need to introduce some electoral kinetic energy that will allow us to re-shape the current ecology on our terms."
He laid out a game plan for Colorado, where Steyer's group, NextGen Climate Action Committee, is supporting Democratic Sen. Mark Udall in a tight reelection race against Republican Rep. Cory Gardner. Lehane's movie-producer-like, week-by-week "run of show" (he produced the 2013 political thriller "Knife Fight," starring Rob Lowe) called for commissioning a series of documentary-style TV spots exposing alleged prevarications by Gardner on renewable energy and a host of other issues. NextGen would back up the attack ads with several "investigative reports" written by former Wall Street Journal reporters on the super PAC's payroll. "The tone, especially in the early weeks, needs to be very serious and sober," Lehane advised. "This is an assault on democracy; an effort to mislead; serious stuff."
The second phase, however, was more in keeping with Lehane's circus-ringmaster reputation. Banners towed by airplanes would trumpet Gardner's deceptions over football games. On the ground, Lehane mulled setting up a polygraph machine outside Gardner's office and challenging him to take the test. For Halloween, he suggested a "Haunted House Hall of Cory Mirrors."
Lehane, 47, made his reputation operating amidst the chaos of the Clinton scandals. Now he's engaged in spending more than $50 million of Steyer's hedge-fund wealth this fall to test the proposition that voters will turn out to support candidates who are serious about curbing climate change. It's NextGen's next step—after winning elections in Massachusetts and Virginia last year, and prodding President Obama to postpone action on the Keystone XL pipeline—in Steyer's multi-year investment strategy for making climate change the preeminent political issue of the era.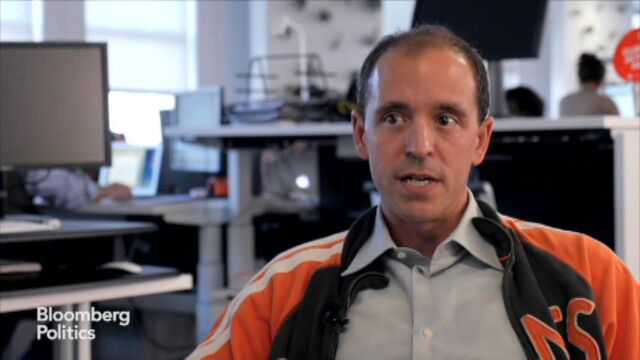 This mix of high seriousness and comedy, driven by an enormous new fortune, is an enterprise that is typical of modern San Francisco.
"The political ecology in the West is different," says Lehane, racing between meetings with NextGen's 20- and 30-something-year-old staffers at its 10th-floor headquarters in downtown San Francisco. "When the doors close at fundraisers in Washington and Manhattan, it's always about self-aggrandizement, who can get the most out of government for themselves. In San Francisco, the conversation is about impacting the world, real issues, not self-interest. It's hard making people believe, especially in the East, that anyone like Tom would spend $50 million on something like this with no financial gain. You don't find a lot of people like that anywhere. But this place grows them."
NextGen grew out of a research project Lehane did for Steyer in 2012 on a question that has vexed environmentalists since the 1980s. Why, if the science is largely settled, is the U.S. moving so slowly to limit greenhouse-gas emissions from fossil fuels? The answer is connected to how the U.S. political system works, particularly the power of special interests to influence policy making.
Lehane found that all American social movements, from civil rights to gay marriage, took decades to change policy.
His conclusions led Steyer to decide that they needed to accelerate the transition from the diagnosis of a problem to government action. Waiting for change to happen on its own, given the powerful special interests pushing back, would speed the planet toward catastrophe. "What Tom is ultimately trying to do here is lift enormous tectonic plates," Lehane says.   
Steyer, a hedge-fund executive who left the hedge fund he founded, Farallon Capital, in 2012 in order to devote himself to philanthropy, developed what he calls "the acceleration theory of politics"—which involves using his money as a wedge. "The acceleration theory presupposes we're on the right side of history, that positive change will happen, but the urgency of this situation means we have to make it happen faster," Steyer says. "Chris is the active ingredient in the stew, what makes it bubble."
"Working with Tom reminded me of working with Bill Clinton and George Mitchell," Lehane says. "They'll read a 50-page report, integrate all the information and pinpoint the crucial strategic piece in one sentence inside the document."
Using big-data analytics, NextGen's Silicon Valley researchers identified a million so-called "climate voters" in the seven races the super PAC is targeting this fall. These people, who number more than enough to swing tight races in each of their targeted states, fit demographics that NextGen's pollsters have found can be galvanized to vote in a midterm election by environmental concerns. They fall into four overlapping groups: Hispanics, African Americans, women, and voters between the ages of 18 and 35. Each group responds differently to the issues. Hispanic and African Americans, for example, worry most about the health effects of polluted air and water, while younger voters tend to be more concerned about the long-term environmental impacts of global warming. What the million climate voters share, however, is contempt for candidates who deny the problem exists.
"I call it the 'troglodyte narrative,'" Lehane says. "Sixty-five percent of voters believe climate change is real; to deny it is like saying the world is flat."
Lehane, a staunch liberal who consults for a steep discount for labor unions and other causes he supports, is known in the spin industry as a fierce political warrior. He and his current business partner and mentor, Mark Fabiani, were the people in the Clinton White House war room who were in charge of opposition research, dishing on Clinton adversaries such as independent counsel Ken Starr, whose discrediting appearances at Republican fundraisers came to light after Lehane leaks. In 1995, Lehane wrote a 332-page report that identified how a "communication stream" of conspiracy theories ended up coming out as truth in the mainstream media, leading to Hillary Rodham Clinton's famous claim of "a vast right-wing conspiracy" against the Clintons.
In 2000, working as a spokesman for Vice President Al Gore's presidential campaign, Lehane watched from Nashville as the Bush campaign staged faux protest riots in Florida to stop the election recount.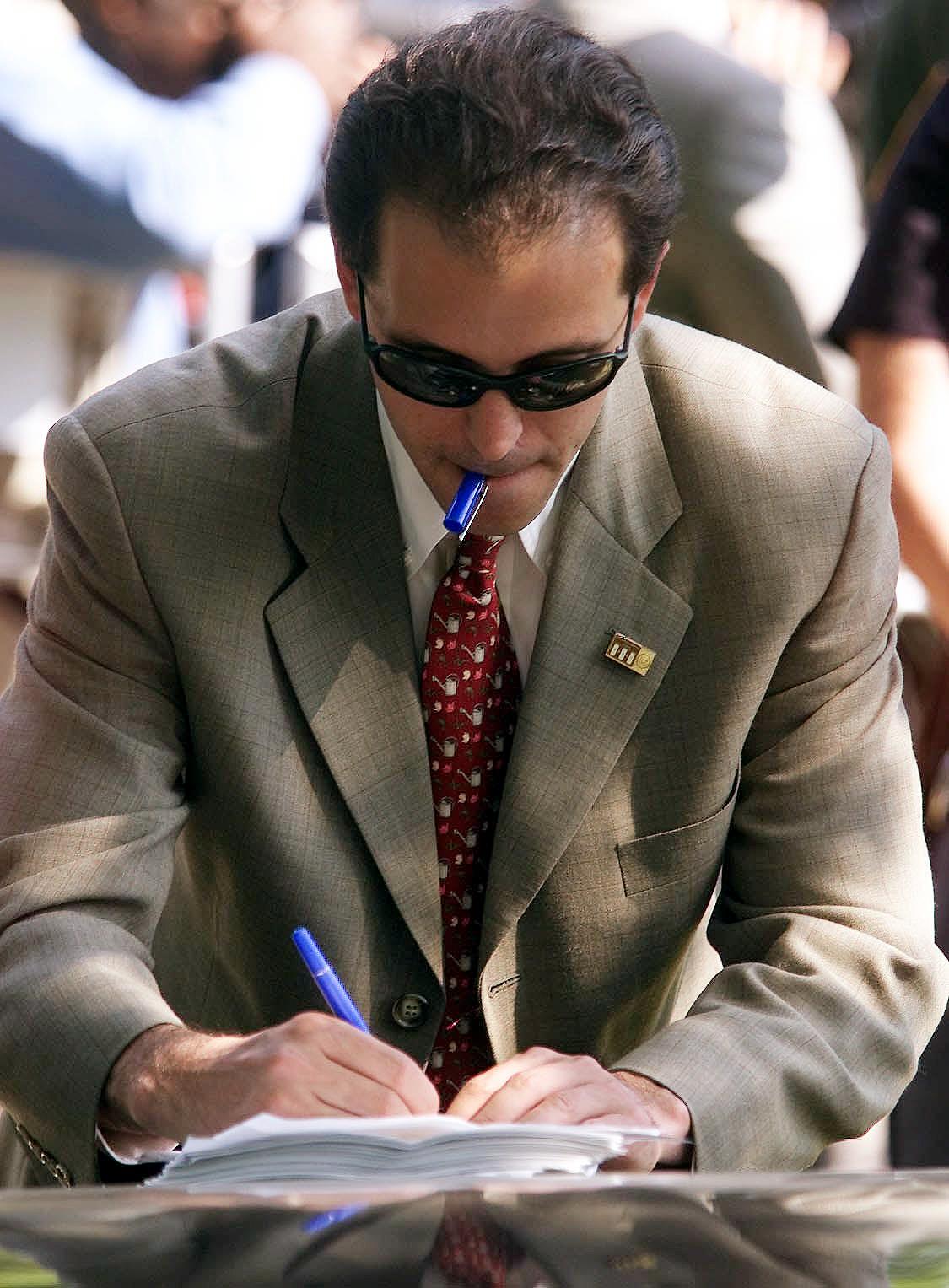 Gore was out-maneuvered by Karl Rove's ground forces, and the experience seared into Lehane's brain that in politics the high road is almost never the best route. In 2003, Lehane resigned from then-Sen. John Kerry's presidential campaign when the candidate refused to take the offensive against surging Democratic rival Howard Dean.  
"Politics is a full-contact sport," says Lehane, who laces his speech and memos with basketball and boxing metaphors. ("No free layups," on the need for candidates to responds aggresively to criticism. "Whoever closes with the hardest flurry of punches will win," on hammering opponents through election day, "like having the ball last in a tied game.")
Lehane's strategy for NextGen is all about getting the million climate voters to vote.
The targeted groups are described by pollsters as "low propensity, drop-off voters," meaning they typically ignore midterm elections. For young voters, "climate is the issue of their generation," and they will vote if they believe a particular candidate is serious about addressing the problem, wrote Lehane in a September strategy memo. Same for women, who "are particularly responsive to public health messages," according to Lehane, and are more likely than men to believe climate change is "a real and immediate issue."
NextGen is also targeting what Lehane calls "Super Shifters"—voters in families who earn less than $100,000 a year, are "profoundly unhappy" with gridlock in Washington and "are continuing to dig out from the 2008 Great Recession." Though often conservative, "Shifters" have grown leery of Republicans because the GOP is perceived to be "closely aligned" with the powerful forces that "seek to rig the economic system" for their own self-interest.
"Connecting Republicans to specific corporate donors with a financial self-interest blunts what should be the Republican Party's greatest asset in this election with the Super Shifters—the economic message—and also allows us to play offense by turning some of their largest donors into an electoral liability," Lehane wrote in the September document. "Bill Belichick, the three-time Super Bowl winning coach of the New England Patriots, has excelled at winning by taking away his opponents' greatest strength. Our opinion research makes clear we can employ such a jujitsu approach in this election by playing offense on the Republicans' connection to their donors on issues related to climate change. In particular, the Koch brothers are becoming an electoral millstone dragging down Republicans, as they symbolize to key voter cohorts that the current political system is rigged against them."
As a super PAC, as opposed to a candidate, NextGen has the luxury of not worrying about offending voter sensibilities.
That gives Lehane more creative license than he's ever had to invent visuals and hire former journalists and others to frame NextGen's messaging. He feels liberated. (In the final days of the 2000 presidential campaign, he proposed airing an ad that juxtaposed a photo of Al Gore in his high school football uniform with a picture of George W. Bush in his Yale cheerleader's outfit, above the caption, "Who do you think is tough enough to be president?" More politically correct heads prevailed to kill the spot, which still rankles.)
Last year, NextGen sent up an airplane banner over Boston's TD Garden arena accusing Democratic Rep. Stephen Lynch—then running for the U.S. Senate, and a supporter of the Keystone XL pipeline—of rooting for the reviled Montreal Canadiens hockey team, known as the Habs. "Steve Lynch says: Go Habs! And Go Canadian Dirty Oil," it said. The banner forced an angry Lynch to announce he'd been a Bruins fan for years and had sponsored state legislation to create Boston Bruins license plates for charity.
This month, Lehane mobilized a man in a moose suit to Scott Brown's senate-campaign stops in New Hampshire, to dramatize the threat facing the state's beloved animal from global warming. He dispatched a Noah's ark—actually a sawed-off sailboat welded to a boat trailer—to Florida's highways to "rescue" Gov. Rick Scott's energy-industry campaign contributors, "two by two," from rising sea levels. And he unleashed a cast of cavemen in a series of ads and events spoofing Republicans who don't accept climate-change science.  
"Chris understands the human drama of politics, and the intersection of theater and media coverage that gets attention in forms that cut through all the clutter," says Steve Schmidt, the GOP strategist who ran Sen. John McCain's 2008 presidential campaign and once co-owned a political consulting firm with Lehane and other partners in California. He also admires Lehane's temperament. "There are a lot of grim people in politics, but Chris isn't one of them."
Raised in Maine by a liberal father and conservative mother, Lehane, who was known as "Smedgie" as a kid, was always a prankster, says his younger sister, Erin, now a fellow Democratic political consultant in San Francisco. "He has a knack for finding just the thing to make people squirm."
Changing the narrative back from ISIS and Ebola to global warming would take money.
In a series of meetings in mid-October, Steyer agreed to pitch in an additional $4 million to $5 million, on top of the $50 million budgeted for this election, to "triple down," Lehane calls it, on NextGen's closing blitz. The extra money is going for more advertising and campaign events to reinforce the basic NextGen message: That pollution and climate change are already causing significant harm to many communities, and that Republican candidates are in denial because they're on the take from fossil-fuel interests such as brothers Charles and David Koch.
What's essential for the final weeks, Lehane wrote to the staff, is finding "a hyperlocal, specific issue that somehow relates to climate but can truly cut through the clutter and noise and create its own narrative." The issue should show "hyperlocal harm" from climate impacts like drought, floods, or rising seas, "with real faces" of victims whom NextGen can use in its promotional efforts. The harm, Lehane added, should ideally have a direct link back to the opposing candidate through campaign contributions or another tie that raises questions about the candidate's character.
"Think of this as opening a cut over the opponent's eye and then pounding it," he wrote.
The hyperlocal strategy is aimed at making climate change, often perceived as distant and remote, a clear and imminent threat at home—ignored by fossil-fueled Republicans at everyone's peril. In Michigan, for example, where NextGen is supporting Democratic Rep. Gary Peters in his U.S. Senate race against Republican Terri Lynn Land, the hyperlocal focus is on a heavily polluted area of Detroit known by its zip code, 48217.    
The superPAC has held campaign events and aired statewide ads showcasing thousands of residents who were allegedly sickened by a large petroleum coke dump in the area that was operated by Koch Industries. Trying to link the pollution to Land, NextGen has called on the candidate to give back campaign contributions that she received from the Koch brothers. The super PAC also commissioned soil tests that showed lead levels in the 48217 neighborhood were more than 30 times higher than in samples taken near Land's home in the town of Byron Center, Michigan. Steyer visited Detroit himself to meet with neighborhood residents.
"The stories were so powerful that one person on our team left the room," Steyer says. "I promised to think about solutions. Of course, political awareness is a big part of that."
In the governor's race in Florida, NextGen chose Tampa as its hyperlocal play. The super PAC is airing ads accusing Republican Gov. Rick Scott of turning a blind eye while Duke Energy gouged local ratepayers by passing on as much as $3.2 billion in costs for nuclear power plants it never built. The super PAC has called on Scott, who is being challenged by former governor and Republican-turned-Democrat Charlie Crist, to give back $1.2 million in contributions from the utility. Tampa, a Republican stronghold, provided more than half of Scott's margin of victory in 2010.
"Changing Tampa alone could make or break the race," Lehane says.
Steyer and Lehane honed the hyperlocal approach in Virginia's gubernatorial race last year, when their candidate, Democrat Terry McAuliffe, narrowly defeated the state's Republican attorney general, Ken Cuccinelli II. NextGen pounded Cuccinelli with ads claiming ethical breaches, after an assistant in Cuccinelli's office was alleged to have given improper legal advice to two energy companies fighting Southwest Virginia landowners over mineral rights. One of the companies, Consol Energy, donated $111,000 to Cuccinelli's campaign. According to NextGen's analysis, 20 to 25 percent of McAuliffe's margin of victory was attributable to Cuccinelli's underperformance in Southwest Virginia, typically a Republican stronghold.
"Virginia is the model for our hyperlocal strategy now," Lehane says.
Steyer insists that NextGen's efforts are having a large impact this cycle. In an October 24 letter to staff, Steyer offered five examples of how the Republican candidates adjusted or ducked their prior positions in response to NextGen's media offensives, including a debate transcript that showed Gardner in Colorado refusing to answer "yes or no" to the question of whether he believes humans contribute significantly to climate change. In another metric, data from a Web analytics firm called Zignal showed mentions of Florida Gov. Scott's connection to Duke Energy in both social and free media jumped from 22 on Oct. 7, before NextGen publicized its allegations, to 393 on Oct. 15, after NextGen released a second ad on the matter. Lehane, too, says that the governor's race in Florida, along with the one in Michigan, are contests where NextGen has, thus far, been a difference-maker.
In preparation for Science Denier Week earlier this month, Lehane walked NextGen staff through the stunts and ads being planned. Men in caveman suits would dog opponents' rallies to amplify candidates' statements dismissing the science. Denier Week teach-ins were scheduled on college campuses, and "Caveman Awards" were contemplated for Republican troglodytes.
The week's centerpiece is a TV spot, co-written and supervised by Lehane, who even makes a cameo appearance in the ad. It shows 97 scientists in white lab coats standing in a field—representing the percentage who believes in climate-change science—and three Neanderthals, the percentage of scientists who do not. 
Lehane urged staff to build up "some suspense, some theater." Then he had another thought. "What about organizing caveman toga parties?"