politics
Pompeo Urges China to 'Do the Right Thing' in Hong Kong Protests
By and
Pompeo Urges China to 'Do the Right Thing' in Hong Kong Protests
By and
U.S. hopes 'protests will remain peaceful,' Pompeo says

Hong Kong groups see permit for Saturday demonstration denied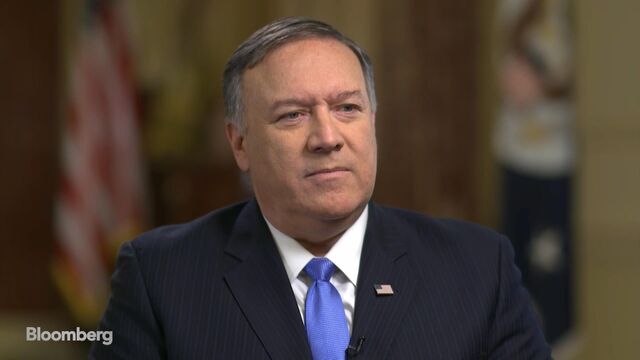 U.S. Secretary of State Michael Pompeo said China should "do the right thing" in dealing with protests in Hong Kong, urging all sides to avoid the sort of violence that has broken out as the demonstrations stretch into their eighth week.
"The president, I think, captured it right when he said that we need China to do the right thing," Pompeo said in an interview Thursday with Bloomberg Television. "We hope that they'll do that, we hope that the protests will remain peaceful."
Pompeo's comments followed remarks by Chinese Defense Ministry spokesman Wu Qian, who called the behavior of some demonstrators "intolerable" and cited a law that says China could deploy troops if asked by Hong Kong's government.

Protest groups in Hong Kong are seeking to hold another demonstration on Saturday in the same area that saw unidentified groups of men attack people at the Yuen Long train station July 21. Hong Kong police have refused permission for the protest, but organizers insist they want to go ahead.
If Saturday's march proceeds, it would mark the eighth straight weekend of demonstrations in the former British colony as embattled Chief Executive Carrie Lam and her government struggle to contain the city's biggest political crisis since its return to Chinese rule in 1997.