business
Your Evening Briefing
By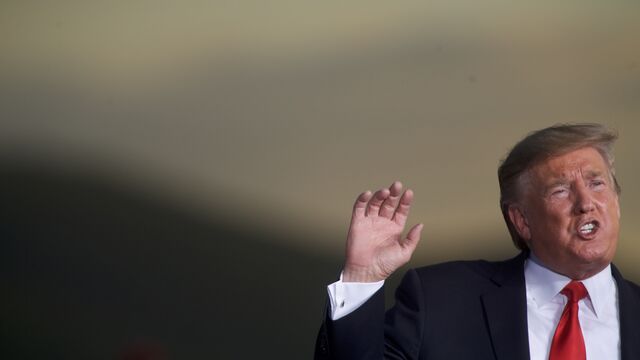 Want to receive this post in your inbox every afternoon? Sign up here
Theresa May made a desperate, final gamble to get her Brexit deal through Parliament before she steps down—but even this last effort by the Tory prime minister looks doomed.
Here are today's top stories
President Donald Trump's decision to fight "all the subpoenas" is pushing Democrats toward a difficult choice: challenge the White House in federal court or begin impeachment proceedings.
The Trump administration chose to blacklist Huawei only after the last round of trade talks with China hit an impasse.
The White House is expected to announce another round of aid to U.S. farmers who face financial hardship because of Trump's trade war. The package could exceed $15 billion.
Mountain View, Calif., is the epicenter of a Silicon Valley tech boom that's minting millionaires while fueling homelessness. Thousands of people are forced to live in recreational vehicles because they can't afford to rent or buy. Now the city has voted to ban RVs from parking overnight.
Many Democratic presidential candidates have disavowed corporate cash. But longtime Wall Street donors flush with money and influence claim little has changed.
BMW CEO Harald Krueger's job hangs in the balance as the carmaker shifts toward electric and autonomous vehicles.
What's Joe Weisenthal thinking about? The Bloomberg news director is reading an analyst's note that lays out a case for the stock falling to $10 a share. One interesting thing about the note, Joe says, is its warning that the tumble in Tesla's share price alone is becoming a risk.
What you'll need to know tomorrow
What you'll want to listen to tonight
Veteran journalist Joe Nocera's neighbor in the Hamptons was a therapist named Ike. Ike counted celebrities and Manhattan elites as his patients. He'd host star-studded parties at his eccentric vacation house. But one summer, Joe discovered that Ike was gone and everything he'd thought he'd known about his neighbor—and the house next door—was wrong. From Wondery, the company behind Dirty John and Dr. Death, and Bloomberg, "The Shrink Next Door" is a story about power, control and turning to someone who pretty much turns out to be the wrong person for help for three decades.