business
Credit Agricole Boosts Capital as Demand for Financing Rises
By
Credit Agricole Boosts Capital as Demand for Financing Rises
By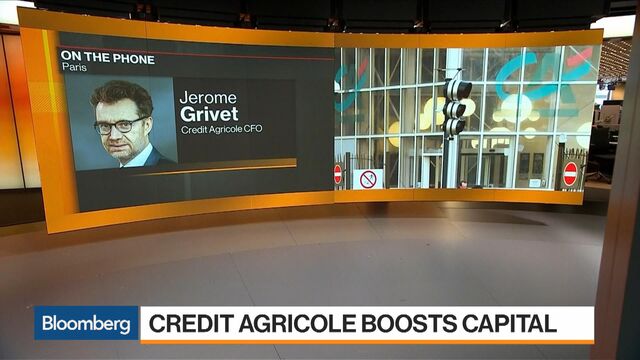 Credit Agricole SA's corporate banking and financing operations helped boost earnings at its investment bank for a second straight quarter, driving up the division's revenue 5 percent.
Key Insights
Analysts and investors will probably focus on the quality of the earnings and key metrics including bank's improved financial strength and efforts on cost after net income and revenue came in near estimates.
Chief Executive Philippe Brassac is seeing asset management and retail banking acquisitions pay off, with demand for home loans surging in Italy. The bank's total revenue rose 6.4 percent in the nine months through September, more than double the minimum pace it targets.
The lender has opened the taps to meet business and consumer demand for credit, helping boost growth and compensate for a debt-trading decline in revenue that was in line with competitor BNP Paribas.
Get More
While the core capital level improved, Credit Agricole is not planning any share buybacks or similar returns, with the priority remaining to deploy funds to grow its businesses organically, Brassac told journalists.
Europe's benchmark STOXX 600 Banks Index has lost about a fifth of its value this year in part because of geopolitical threats from the U.S.-China trade war to Italy's budget difficulties. Brassac struck a reassuring note on Italy, saying he sees no repeat of the European debt crisis even as financing conditions become more difficult.
French retail and large customer units were the best-performing businesses in quarter
Fund-management unit Amundi had its slowest third-quarter inflows since its 2015 IPO
Among analysts covering Credit Agricole, 16 have a buy rating, five a hold rating and one recommends selling the stock.
(
Adds CEO comment on Italy.
)