economics
Your Evening Briefing
Here are today's top stories.
By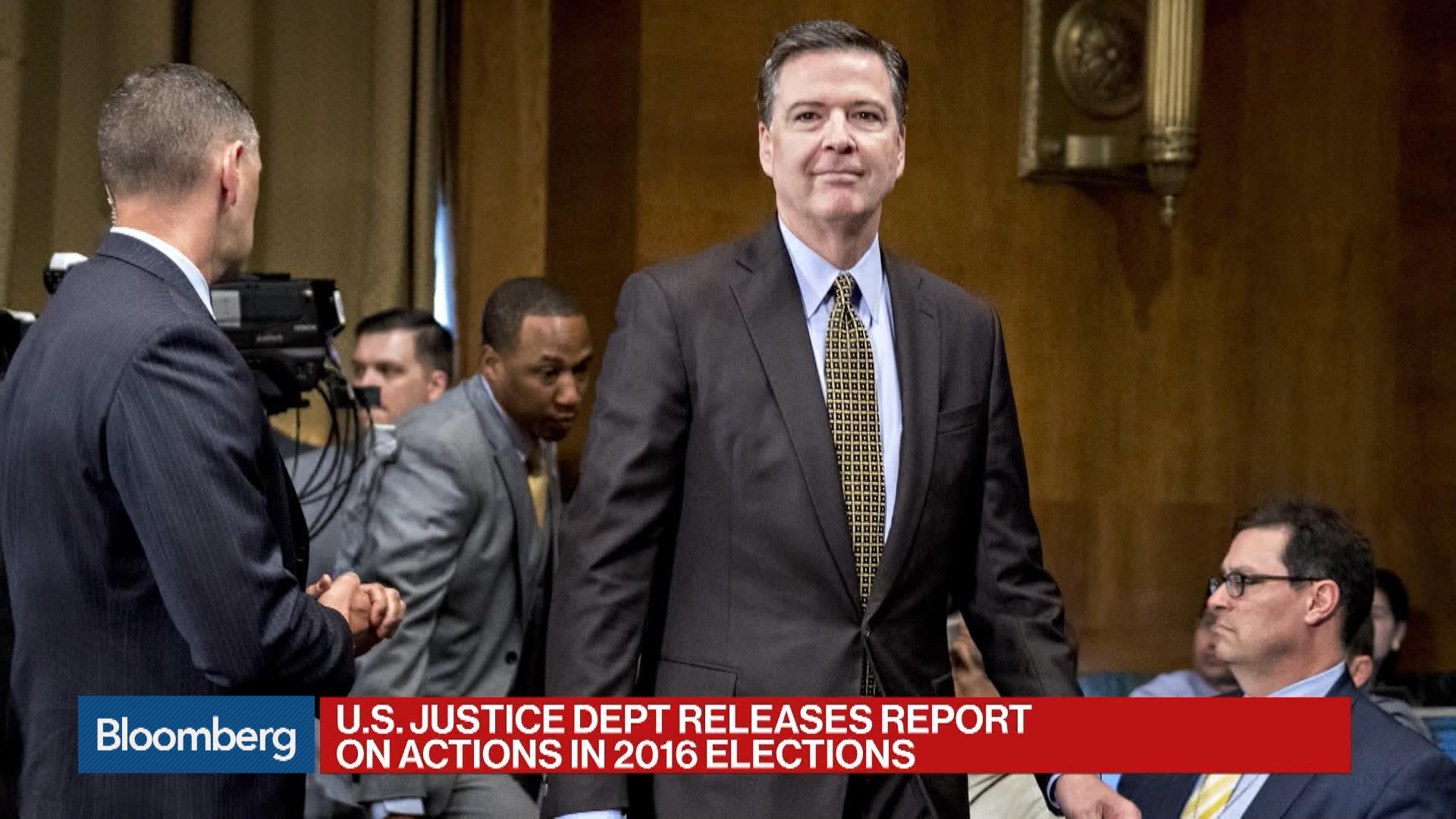 Want to receive this post in your inbox every afternoon? Sign up here.
James Comey damaged the image of impartiality at the FBI and DOJ when he deviated from procedures in the Hillary Clinton probe, but he wasn't motivated by politics, Inspector General Michael Horowitz said in a report to Congress. Meanwhile, President Trump and his kids are accused of breaking New York's charity laws.
Here are today's top stories
Five FBI officials expressed hostility toward Trump before his election, according to the report. Their actions have been referred to the bureau for possible disciplinary action.
President Trump's charitable foundation persistently broke state and federal laws with improper political activity and self-dealing, New York said in a lawsuit filed in state court Thursday.
It's the end of easy money for the ECB. Mario Draghi called a halt to stimulus, saying the euro-area economy is strong enough to overcome increased risk. The euro fell on the news.
Apple has decided on its next Hollywood act: making feature films. A deal is near for the rights to an animated movie as part of its upcoming slate of original video offerings.
Elon Musk's Boring Co. won a bid to build a multibillion-dollar high-speed train to Chicago's O'Hare International Airport. Here's how it will work. 
Consumer genetic-testing services are wrestling with a new threat to users' privacy: detectives hauling a dragnet through their DNA.
What's Joe Weisenthal thinking? The Bloomberg news director isn't an expert Fed-watcher, and doesn't have an academic background in economics, so he's a big fan of Fed Chairman Jerome Powell's "plain English" approach to explaining monetary policy.
What you'll need to know tomorrow
What you'll want to read tonight
There are more than a dozen serious efforts underway to realize the dream of the flying car. But another vision of flying futurism—the jetpack—is falling behind. Boeing just revealed the results of GoFly, its contest for inventors of personal aircraft that seemed to reinvigorate the decades-old hope of a contraption that could propel its wearer through the air. But none of the 10 winning designs announced Thursday strap onto someone's back. These are simply not the jetpacks we've been waiting for.

Before it's here, it's on the Bloomberg Terminal.
LEARN MORE