business
Your Evening Briefing
Here are today's top stories.
By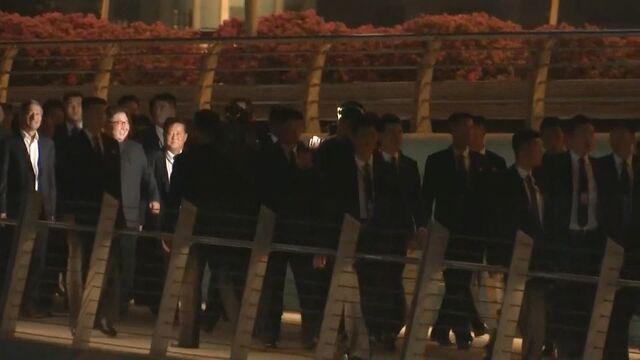 Want to receive this post in your inbox every afternoon? Sign up here.
In just a few hours, President Donald Trump and Kim Jong Un will begin a historic summit, the outcome of which could push the U.S. and North Korea toward either a lasting piece or a military conflict. Trump prepared by alienating allies at the G-7 over the weekend. Kim meanwhile, appears to be enjoying his time abroad (despite having already planned his departure). 
Here are today's top stories
Trump is under political pressure to ensure any deal he makes with North Korea is tougher than the one Barack Obama struck with Iran. The comparison may be misleading.
The summit has spurred hope that Kim may finally open his nation's economy. That could also be a boon for economists, who know next to nothing about how it actually works. 
Brace yourself for five days of presidential standoffs, trade tensions and central bank meetings. It may be the world economy's most important week of the year. 
The U.S. Supreme Court, in a 5-4 vote along ideological lines, gave states more power to purge their voting databases of people who haven't cast ballots recently.
The selloff in cryptocurrencies deepened, wiping out about $42 billion of market value over the weekend and extending this year's slump in Bitcoin to more than 50 percent.

Air ambulances are flying more patients to the ER than ever before. A ride isn't cheap, and when health insurers balk balk at the bill, patients get stuck with the tab.
What's Joe Weisenthal thinking? The Bloomberg news director is looking forward to what might be the busiest week of the entire year. We're expecting reams of economic data, decisions from the world's biggest central banks, geopolitical events, and so on. So what will matter and what will be noise?
What you'll need to know tomorrow
What you'll want to read tonight
As farther-apart cities become increasingly connected by direct flights, more and more airlines are stocking their lounges with wellness-related features with a singular purpose: helping you combat jet lag.

Before it's here, it's on the Bloomberg Terminal.
LEARN MORE