markets
Stellar Turkey Growth Driven by Forces Showing Signs of Slowdown
By
Consumption, investments, industry led 1Q GDP growth of 7.4%

Early data suggest growth will slow in the rest of the year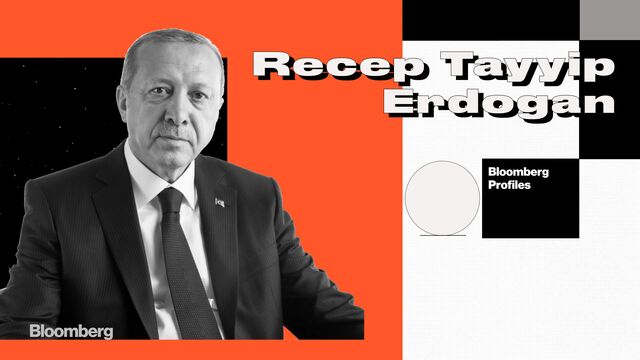 Forces boosting Turkey's robust economy are slowing, pointing to a more sustainable growth trajectory favored by policy makers but opposed by President Recep Tayyip Erdogan.
Gross domestic product expanded 7.4 percent during the first quarter from a year earlier, beating the median estimate of 7 percent in a Bloomberg survey. But consumers and manufacturers have been more pessimistic in the second quarter, suggesting that the impact of a government stimulus program from last year is easing. Erdogan, who is running for re-election in two weeks, wants to keep the economy pumped up with cheap money, but the central bank has raised interest rates recently to defend the lira.
First-quarter growth was driven by household consumption, investments and industries such as manufacturing and construction, Turkstat reported Monday. Consecutive hikes in central bank lending costs, the weak lira and robust growth during comparable periods last year suggest that output will grow a more moderate 4 percent this year, according to Muammer Komurcuoglu, an economist at IS Investment in Istanbul.
"Preliminary indicators show a loss of momentum in growth in the second quarter and that loss has gained pace as of May," Komurcuoglu said in an emailed note.
The consumer confidence index fell in May to its lowest level in five months as expectations for employment and savings opportunities deteriorated. During the same month, manufacturers' outlook was its grimmest since the current index began in 2015.
Policy makers such as Deputy Prime Minister Mehmet Simsek argue that growth must be reined in to allow inflation rates to fall and the current-account deficit to narrow. Erdogan, on the other hand, is an advocate of the high-paced economic growth that has underpinned his popularity, and has overseen added government stimulus since snap June 24 elections were announced in April.
The lira weakened after the government released data on growth and the current-account gap, which expanded more than predicted by economists in a survey. The currency was trading 1.4 percent lower at 4.5344 per dollar at 12:27 p.m. in Istanbul.
Following are highlights from Turkstat's data release:
The economy grew 2 percent from the previous quarter when adjusted for seasonality and the number of working days; the median estimate in a Bloomberg survey called for a 0.8 percent expansion
Household consumption, estimated to make up around two-thirds of the economy, grew 11 percent, up from 6.6 percent in the fourth quarter of last year
Government spending on goods and services rose 3.4 percent, down from 7.4 percent
Fixed capital formation -- which measures combined private and public sector investment -- expanded 9.7 percent, from 6 percent
Manufacturing expanded 9.3 percent, construction 6.9 percent and financial activities 4.8 percent
Exports grew 0.5 percent, while imports rose 15.6 percent
— With assistance by Selcan Hacaoglu
Before it's here, it's on the Bloomberg Terminal.
LEARN MORE