cryptocurrencies
Crypto Boost for U.S. Firms Loses Luster After South Korea Hack
By
Bitcoin, Ripple, Ethereum Lost About $42 Billion Over Weekend

Drop comes as London set for its first crypto mining listing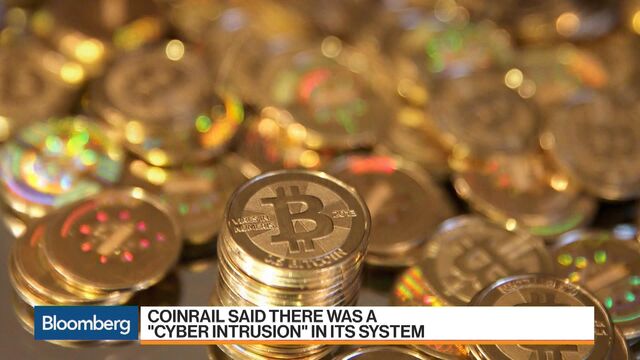 A wave of U.S. stocks reaped rewards from exposure to cryptocurrencies when enthusiasm was at a fever pitch. But after a dismal 2018 for digital currencies so far, their gains are looking far less impressive.
Around $42 billion of market value was wiped off cryptocurrencies over the weekend, blamed by some on an exchange hack in South Korea and by others on the ongoing concerns of a regulatory clampdown on crypto trading platforms in China.
Bitcoin, Ripple and Ethereum all fell on the news, while crypto-linked stocks in Asia --including Japan's GMO Internet Inc. and Remixpoint Co. in Japan and South Korea's Vidente Co. -- all slumped. Investors will be closely watching U.S.-listed stocks exposed to the digital currency trend on Monday.

In the U.S., Riot Blockchain Inc. and Long Blockchain Corp. are among companies that reinvented themselves as crypto companies when the craze was at its most intense. Riot, formerly known as biotech diagnostic machinery maker Bioptix, saw its shares spike to a high of $38.60 in December. They now sit 79 percent below that peak. Former iced-tea purveyor Long Blockchain Corp. peaked at $6.91 in December after its reinvention as a crypto company, though has fallen 87 percent since.
DPW Holdings, whose Coolisys Technologies arm is working on power systems for digital crypto mining, and Overstock.com, exposed to the craze via its Medici Ventures unit, may also move.
The slump also happens to coincide with the first crypto mining listing in London. Argo Blockchain Plc said on Monday it plans to raise about 20 million pounds ($26.7 million) listing on the London Stock Exchange.
Before it's here, it's on the Bloomberg Terminal.
LEARN MORE