business
Your Evening Briefing
By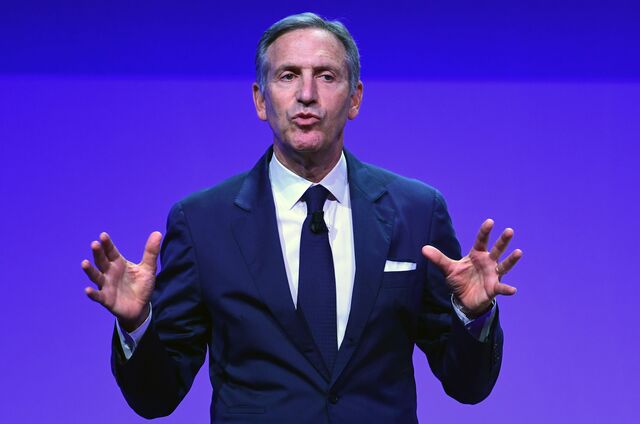 Want to receive this post in your inbox every afternoon? Sign up here.
Putting aside a sprawling criminal probe of potential collusion with Russia and midterms that could swing Congress to the Democrats, President Donald Trump may have another obstacle to a second term: Starbucks Chairman Howard Schultz. The coffee kingpin has $3.2 billion to fund a possible run for the White House. That's $400 million more than Trump.
Here are today's top stories
The U.S. has quietly asked Saudi Arabia and some other OPEC producers to increase oil production by about 1 million barrels a day.
Billionaire David Koch is stepping down from running his conservative political empire because of deteriorating health.
Women need not apply. The CEO of Qatar Airways says only a man could handle his job.
Trump pledged to "drain the swamp" in Washington, but one Republican senator says the alleged misconduct by EPA chief Scott Pruitt is "as swampy as it gets."
Assuming the North Korea summit happens, given its on-again, off-again history, Kim Jong-Un will meet Trump on this Singapore resort island—where there are two golf courses.
Subaru may have the love of its earthy crunchy, environmentally conscious, outdoors-loving adherents, but the Japanese carmaker is waiting to jump into theelectric vehicle scrum.
What's Lorcan Roche Kelly thinking? The Bloomberg Markets reporter is marveling at how the U.S. seems to be in a situation where there are more jobs available than workers looking for them.
What you'll need to know tomorrow
What you'll want to read tonight
There's no bigger name than Steve McQueen when it comes to American tough guy mythology, but since you can't be him, how about owning his watch? It's a Rolex Submariner, of course, and it's up for auction. McQueen was so cool that he eventually gave it to his stuntman. Dude.
Before it's here, it's on the Bloomberg Terminal.
LEARN MORE