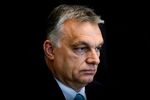 Almost three decades after the fall of the Iron Curtain, tensions are again threatening to divide Europe. Anti-immigrant, socially conservative movements have roiled politics in places as different as Britain and Italy. But they've made their greatest gains in Hungary and Poland, where populist leaders are reshaping their countries in ways that challenge what had seemed like settled norms of democracy in the European Union. The key figure is Viktor Orban, who as Hungary's prime minister has turned against the ideals of his former benefactor, the Hungarian-born billionaire and philanthropist George Soros, to champion what Orban calls the "illiberal state." French President Emmanuel Macron has called the struggle over values a kind of "European civil war."
Update: Hungary's government responded to this article on June 5, 2018. 
1. What's Orban up to?
His Fidesz party again prevailed in April elections, giving him a third consecutive parliamentary supermajority. The government has widened a crackdown against non-governmental organizations and moved to silence dissent by undercutting the media and the judiciary. Political pressure led Soros's Open Society Foundations, one of the world's biggest funders of NGOs, to decamp from Budapest to Berlin. Central European University, founded by Soros to train future leaders in ex-communist Europe, is in legal limbo and considering moving to Vienna.
2. How has he changed Hungary?
After his election in 2010, Orban pushed through a new constitution over opposition protests, curtailed the power of courts, appointed allies to head institutions and changed the electoral system in ways that helped him keep power. The 55-year-old leader has gathered support by targeting immigrants, particularly Muslims, whom he's called "invaders." To protect what he calls "Christian Europe," he built a fence on Hungary's southern border and forced asylum-seekers into detention camps when a flood of Middle East refugees arrived in 2015.
3. Who's following his lead?
In Poland, the Law & Justice Party has led a similar assault against courts, the media and other fixtures of democratic governance since taking power in 2015. Other former communist nations such as the Czech Republic and Slovakia have strayed from the EU mainstream on issues such as the treatment of refugees, while Romania has weakened anti-corruption laws. In western Europe, nationalists of all stripes have cited Orban as an inspiration. German Interior Minister Horst Seehofer, a leading dissenter to Chancellor Angela Merkel's welcoming stance toward refugees, is an Orban fan. So is Stephen Bannon, former chief strategist to U.S. President Donald Trump, who called Orban a "great hero."
4. What are their goals?

Orban portrays himself as a counterpoint to Europe's liberal democratic model, which he said reacted weakly to global financial turmoil and was destined to lose its competitive edge to more centralized states like China. Poland's de-facto leader, Jaroslaw Kaczynski, is seeking a return to Europe's Christian roots from the liberal, multicultural values enshrined in the EU. Others, from Czech caretaker Prime Minister Andrej Babis to the populist leaders who took the most votes in Italy's March election, are resisting deeper EU integration.
5. Why is eastern Europe a hotbed of populism?

Populist leaders have tapped into a rich vein of frustration among people who feel left behind by the post-communist transformation. Many of the countries have very short histories as functional democracies and most adults grew up with limited rights. There is also disillusionment with the economic system that produced the 2008 global financial crisis, which hit countries like Hungary hard. While some parts of eastern Europe, such as Prague, are now richer than parts of western Europe, relatively low wages and continued hardship in many areas pushed voters to embrace leaders who've vowed to resist pressure to share the gains with even poorer new arrivals.
6. What do critics say?
That the rhetoric is contrary to the values the EU has been built upon. European Commission President Jean-Claude Juncker pointed out during the peak of the refugee crisis in 2015 that Europeans of all nationalities were forced to emigrate at some point in history, including those in eastern Europe now opposed to a resettlement system. Others have noted that Orban's attack on Soros, who is Jewish, has had anti-Semitic overtones. What's more, a new class of politically connected oligarchs in Hungary holds sway over an ever-greater slice of the economy. Slovakia's government fell in March over the murder of a journalist that became a symbol of a wider problem with corruption.
7. What can the EU do?
EU leaders are debating whether subsidies in its budget for poorer countries should be linked to the rule of law, possibly denying them of billions of euros of financing. It's also considering using a long-dormant law that could potentially strip Poland and Hungary of their voting rights in the bloc, though the two nations have vowed to use their veto powers to protect one another.
The Reference Shelf
Before it's here, it's on the Bloomberg Terminal.
LEARN MORE