business
Your Evening Briefing
By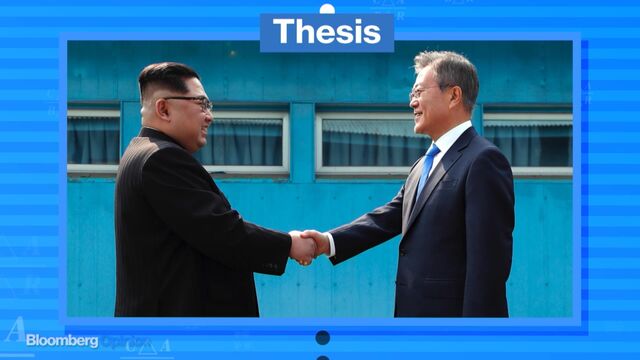 U.S. President Donald Trump's new national security adviser has a hawkish reputation. But John Bolton's reference to the "Libya Model" for North Korean nuclear disarmament may have been a bridge too far for Pyongyang, perhaps conjuring images of Muammar Qaddafi's violent demise. That the comparison came from someone who once urged U.S. military strikes on Kim Jong Un's regime probably didn't help matters.  
Here are today's top stories
All of a sudden, a formal peace on the Korean peninsula may seem like a pipedream again. The question now is whether the effort is being sabotaged, either by one side or both.
Trump should have reported a payment from his attorney, Michael Cohen, to pornographic actress Stormy Daniels in a 2017 public financial disclosure, the government's ethics office said.
You could pay more for gasoline this year as Morgan Stanley warns oil is headed to $90 a barrel. The reason? New shipping regulations aimed at slowing pollution.
Watch out Wall Street. The incoming head of the New York branch of the Federal Reserve says the era of market hand-holding is nearing an end.
General Electric is getting a thumbs down from big investors. They fled the troubled industrial giant, dumping 126 million shares in the first three months of 2018.
Microsoft is planning to release lower-cost tablets as soon as this year, looking to score a hit in a market for cheaper devices that Apple currently dominates.
What's Joe Weisenthal thinking? The Bloomberg Markets executive editor brushes aside all the Tesla bears who have been piling on, instead pointing to a bull case for the electric carmaker.
What you'll need to know tomorrow
What you'll want to read tonight
Why salt has disappeared from your restaurant table. Salt shakers have gone missing from pricier restaurants—and no, chefs aren't trying to keep your blood pressure down. In fact, the reasons for this quiet revolution may surprise you.
Before it's here, it's on the Bloomberg Terminal.
LEARN MORE