business
Your Evening Briefing
By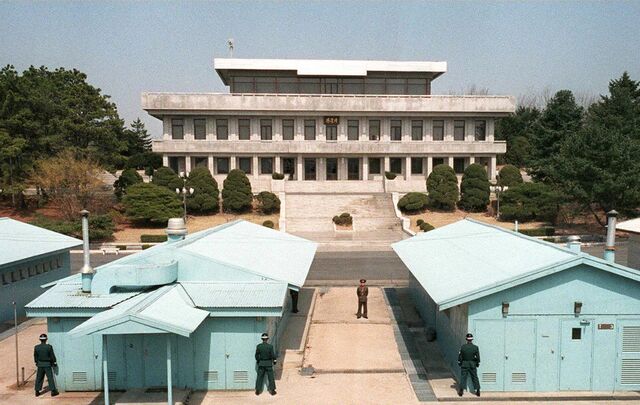 It was just last week that President Donald Trump backed out of the Iran nuclear deal, unsettling allies who are now scrambling to salvage the accord. On Tuesday, the administration went further, slapping sanctions on the governor of Iran's central bank. But while Trump doubles down on Tehran, his summit with North Korean leader Kim Jong Un is suddenly in jeopardy.  
Here are today's top stories
After four days in positive territory, the markets retreated Tuesday for their steepest slide in almost two weeks.
A Treasury selloff is raising questions about how expensive it might get for the U.S. government to borrow money, especially as budget deficits widen.

​​​​​​The U.S. is threatening sanctions against the European Union after the World Trade Organization ruled Airbus received illegal government funding, costing Boeing sales.

How much money do you need to be "wealthy" in the U.S.? More than you might think, according to a survey of 1,000 Americans, most of them aspirational multimillionaires

In Europe, the financial picture is getting darker. Economic growth on the continent has been lackluster this year, with Germany's pace of expansion cut in half
He was the most powerful federal prosecutor in America until he was fired. Now Preet Bharara may try to become the most powerful state prosecutor in the country.

What's Joe Weisenthal thinking ? The Bloomberg executive editor isn't worried about a populist Italian government and its debt heavy plans because the markets don't seem to be.
What you'll need to know tomorrow
What you'll want to read tonight
No, you're not just imagining it. Your job is absolute BS. The rise of automation means fewer humans are needed in the workplace. But instead of freeing up our time, we've seen those jobs replaced by whole new industries. Take this test: Do you feel your job is BS? Well then it probably is. Read about our hidden reality here.
Before it's here, it's on the Bloomberg Terminal.
LEARN MORE