business
Asda Grew From Humble Roots to Attract Walmart, Sainsbury
By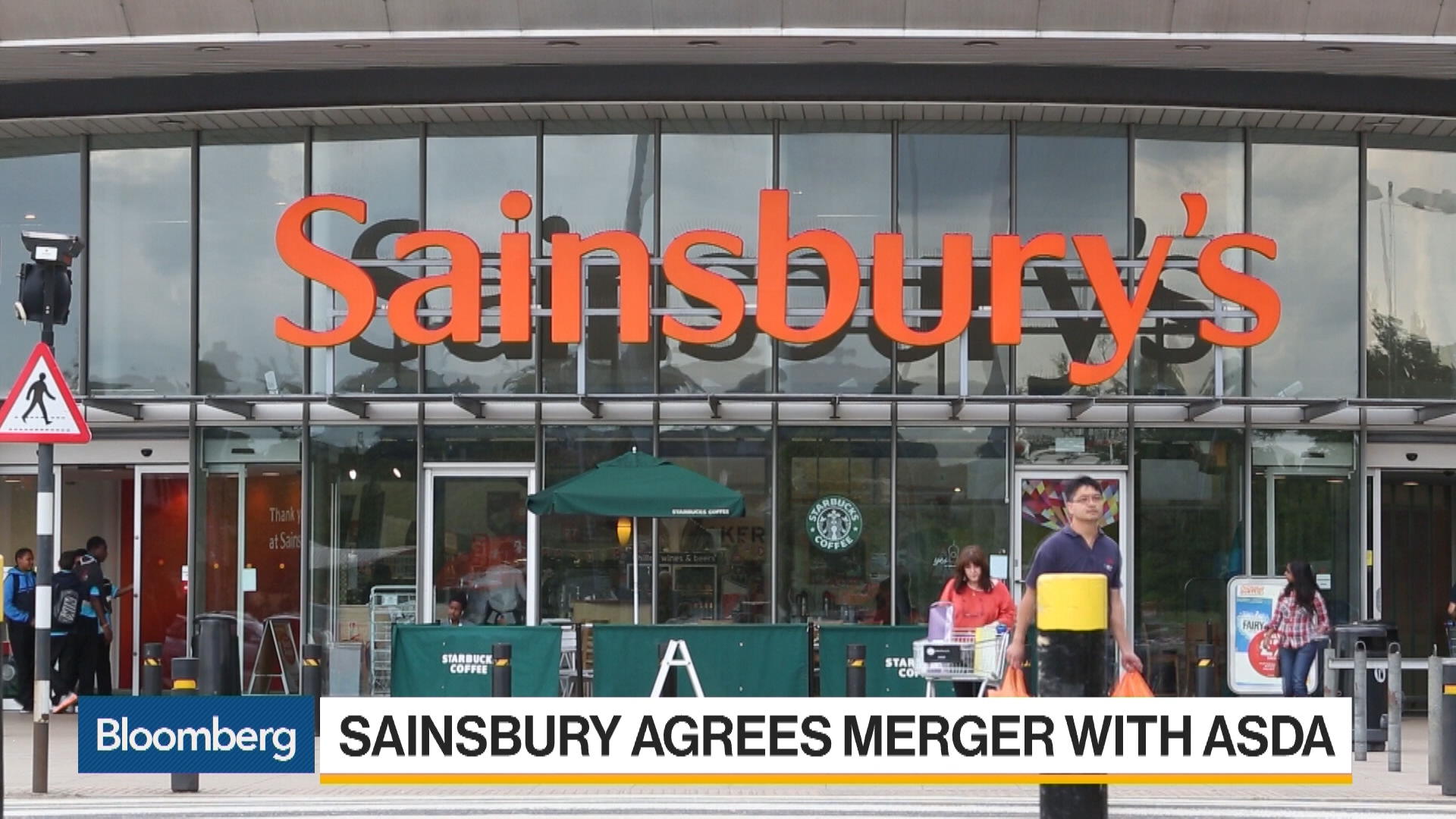 U.K. grocer J Sainsbury Plc is in advanced talks with Walmart Inc. on a combination with the U.S. retailer's British Asda unit, in a deal that could create a stronger challenger to Tesco Plc. Here are some of the key dates on Asda's journey from its origins as a family-owned retailer in England's north.
1965
Asda is founded when the Asquith family combines its grocery business with Asssociated Dairies of Yorkshire, England.
1981
Asda opens its 100th store after a period of rapid national expansion. The company had diversified via acquisitions into selling furniture, cars and property.
1989
Asda buys stores from rival Gateway for 705 million pounds ($970 million), with analysts saying it overpaid. The move overstretches the company and by 1991, it's saddled with 1 billion pounds of debt and close to collapse.
1995
Then-Chief Executive Officer Archie Norman presides over one of the most successful turnarounds in British corporate history and returns Asda to viability by modeling the business on Walmart's systems and marketing.
1999
Seeking entry into the U.K., Walmart purchases Asda for 6.7 billion pounds, warding off a rival bid from retailer Kingfisher.
2005
Amid concerns within Walmart about Asda's loss of market share, partially due to Sainsbury's resurgence, Asda CEO Tony DeNunzio is replaced by Andy Bond.
2017
Walmart names Roger Burnley as Asda CEO in a bid to turn around its ailing U.K. business after Asda's pricing is undermined by the rapid expansion of discounters Aldi and Lidl.
2018
Sainsbury, the U.K.'s second-largest grocer, says it's in advanced discussions with Walmart on a combination of the two British grocers. The talks on a deal that would create a stronger challenger to Tesco Plc come at a time when the country's retailers are under a growing threat from Amazon.com Inc.
Before it's here, it's on the Bloomberg Terminal.
LEARN MORE