Real Estate
Home Hunters, Get Ready to Make Your Offer—Faster Than Ever
By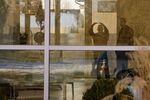 It's likely to be the biggest financial decision of your life. Now hurry up about it.
The median U.S. home took just 81 days to sell in 2017, according to a report Tuesday by Zillow Group Inc. That's nine days faster than in 2016, a new land speed record since Zillow started keeping track in 2010, and a fresh source of stress for buyers. And it includes the closing, which can take four to six weeks, leaving only about 30 days on the market for many homes.
The trend continues in the latest data from Zillow, for January.
A robust job market has been fueling demand, and jacking up prices, even as mortgage rates climb and the number of available homes shrinks. Inventory has fallen for 37 months in a row, year on year, Zillow reports. The housing crunch on the West Coast has gotten so bad (and so awesome for sellers) that the granny flat is making a comeback.
Buying a home "has become an exercise in speed and agility," Zillow Senior Economist Aaron Terrazas writes in the report. "This is shaping up to be another competitive home-shopping season for buyers, who may have to linger on the market until they find the right home but then sprint across the finish line once they do."
Before it's here, it's on the Bloomberg Terminal.
LEARN MORE