politics
Turkish Leaders Reject Russia's Call to Return Town to Assad's Rule
By and
Forces to stay until Syrians elect representative government

Moscow's military support has entrenched Assad's power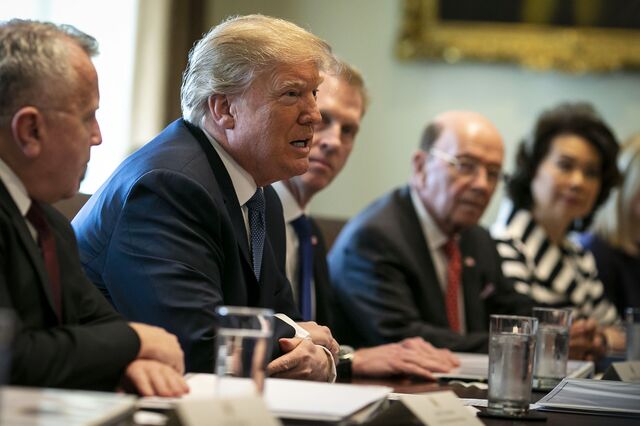 Turkey refused to heed a call from Russia to pull its troops from a northern Syrian town it seized from Kurdish militants, underscoring a rift within an alliance that's now the dominant actor in Syria's war.
Turkish troops and allied Syrian rebels captured Afrin on March 18 after a two-month offensive against the Kurdish YPG, who finally abandoned the town and withdrew. The government of President Bashar al-Assad has condemned what it calls Turkey's occupation of Syrian territory, and he received strong backing on Monday from leading ally Russia.
The simplest way to normalize the situation in Afrin is to give control to the Syrian government, Interfax news agency cited Russian Foreign Minister Sergei Lavrov as saying.
Russia, Turkey and Iran have been co-operating over Syria since last year, and held their latest summit earlier this month. But that has involved burying some major competing interests along the way. Ankara doesn't share the Russian and Iranian focus on keeping Assad in power, and appears determined to extend its offensive against Kurdish separatists it considers affiliated with insurgents in Turkey's southeast.
Turkish President Recep Tayyip Erdogan on Tuesday dismissed Lavrov's call as the "wrong approach."
'Not an Invader'
"When the time comes, we will return Afrin to its people, but we will decide on its timing," Erdogan said. His defense minister, Nurettin Canikli, linked that decision to leadership changes in Damascus that seem remote.
"We're not an invader. We will stay there until all terrorists in northern Syria are eliminated and an elected, central government that represents all segments of the society is formed, based on the territorial unity of Syria," Canikli told reporters in parliament on Tuesday.
The intervention by Russia and Iran turned the tide of the long-running war in Assad's favor and he now controls all of Syria's major cities and more than half its territory.
One thing that unites leaders in Ankara, Moscow and Tehran is their shared hostility to the U.S. military deployment in Syria.
Turkey's relations with the U.S. have been strained over its support for the YPG, and any Turkish push to remove Kurdish fighters from the east of Syria, where U.S. forces are embedded, would risk a direct confrontation.
Before it's here, it's on the Bloomberg Terminal.
LEARN MORE