politics
EPA Chief of Staff Says He, Not Pruitt, Authorized Big Raises
By and
Higher salaries for aides have been reversed, official says

Pruitt had come under fire over reports about the raises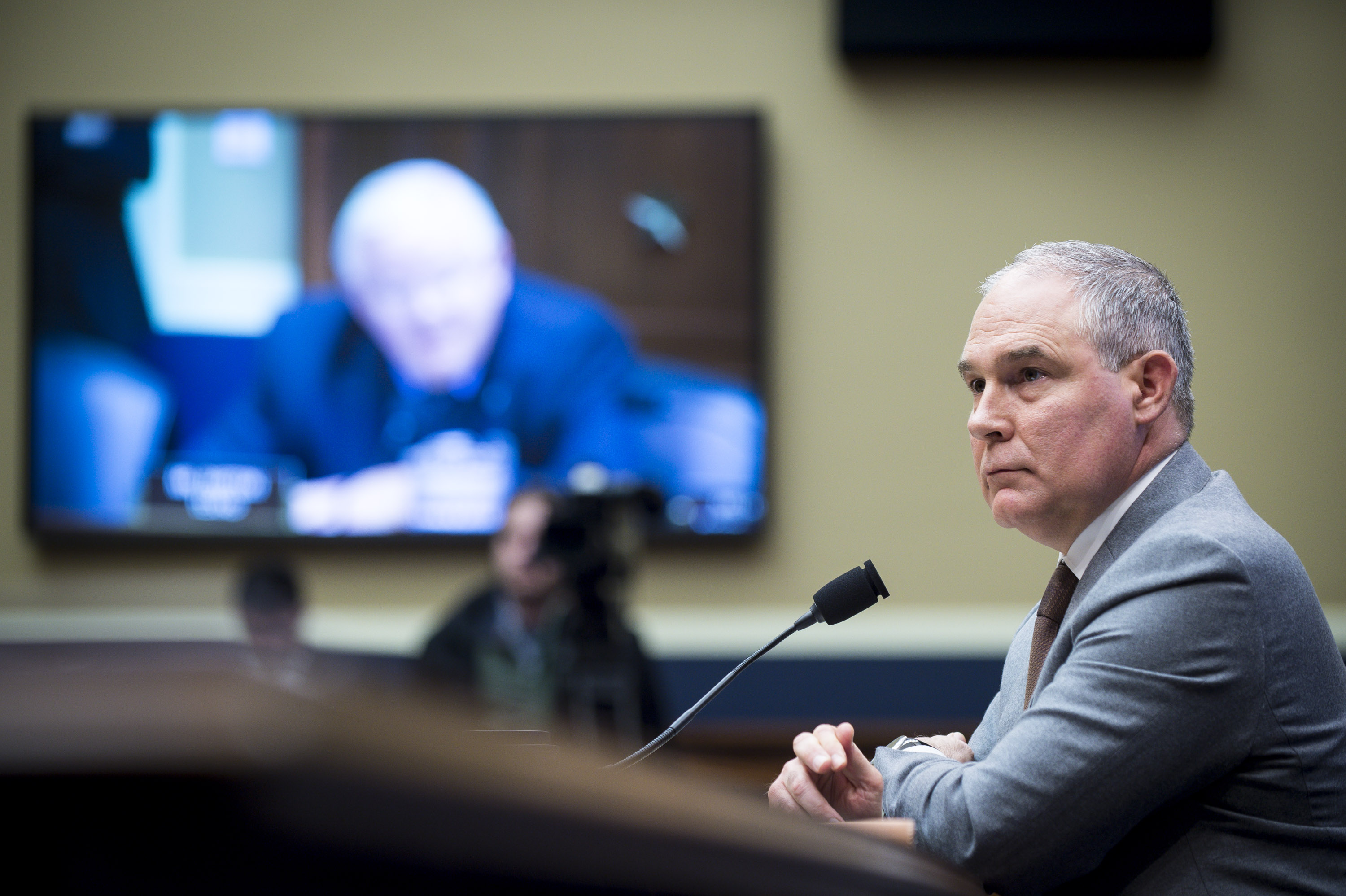 The Environmental Protection Agency's chief of staff said on Monday night that he, and not his boss, EPA Administrator Scott Pruitt, was responsible for substantial raises that were given to two top aides.

The chief of staff, Ryan Jackson, also said that the raises, worth tens of thousands of dollars, had been "reversed."
Pruitt had come under fire for the raises, which were granted despite White House objections. He has also faced intense criticism -- and calls for his resignation -- for taking first-class flights, spending millions of taxpayer dollars on his security detail, and renting a room in a Capitol Hill condominium owned by the wife of an energy lobbyist for $50 a night.
"Administrator Pruitt had zero knowledge of the amount of the raises, nor the process by which they transpired," Jackson said in an emailed statement that was first reported by Politico, adding that "these kind of personnel actions" are handled by the agency's human resources officials, the Office of Presidential Personnel and him.
"Both individuals were to be paid at a level similar to their peers given their responsibilities over the past year. Their original salaries started lower than peers due to previous salary history having moved to the Washington, D.C. area."
The two aides had worked for Pruitt when he was Oklahoma's attorney general. Jackson, who is also from Oklahoma, came to the EPA from the Senate, where he had worked for one of the state's two Republican senators, James Inhofe.
The changes in salary have now been reversed, pursuant to an instruction from Pruitt, Jackson said. Future salary change requests will be submitted through the Office of Presidential Personnel for evaluation, he added.
President Donald Trump has so far defended Pruitt, who has been an ardent advocate of the administration's deregulation agenda.
Pruitt, in an interview last week on Fox News, said he did not authorize the raises, and that he did not know who did.
"It should not have been done," Pruitt said. "There will be some accountability."
Before it's here, it's on the Bloomberg Terminal.
LEARN MORE