politics
Russia Retaliation for Sanctions Could Hit U.S. Companies
By
Kremlin pledges 'harsh response' but lacks financial leverage

Officials still assessing impact of latest U.S. measures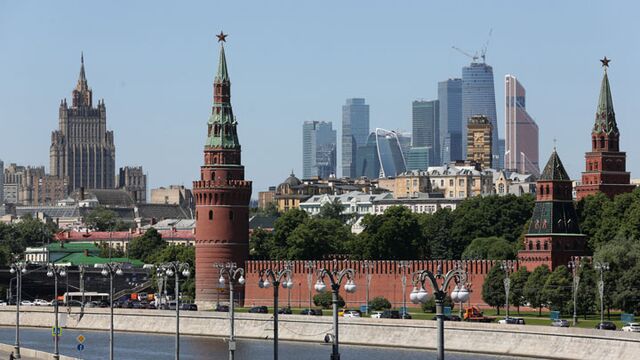 Russia has promised a "harsh response" to the new U.S. sanctions that sent its financial markets into a tailspin, but without similar leverage over the American economy, the Kremlin is likely to look beyond tit-for-tat steps.
That could mean moves against U.S. companies operating in Russia or restrictions on trade in products like titanium, where Siberian mines are vital global sources, according to Andrei Klimov, deputy chairman of the international affairs committee in the upper house of parliament. Others have proposed retaliating in foreign policy, such as by giving advanced air-defense systems to North Korea to protect its nuclear program, but Klimov said officials are unlikely to take a risk like that.
"The response has to be appropriate. Those who do bad things to us need to feel it on their own skin," he said in a telephone interview. "But the reaction shouldn't be fatal for us."
Russia has stuck to tit-for-tat moves when Western countries have expelled its diplomats. But Moscow doesn't have many such alternatives to respond to the U.S. moves announced Friday, which hit several of the country's wealthiest men and their companies with sanctions banning Americans from doing business with them. Stocks in the affected companies plunged, driving the overall market to the worst drop since global tensions spiraled after the 2014 annexation of Crimea from Ukraine. The ruble dropped sharply against the dollar.
Limited Leverage
The Kremlin is still analyzing the impact of the new sanctions and formulating a response, spokesman Dmitry Peskov said Tuesday. "It wouldn't be correct to make hasty decisions" on possible retaliation, he said.
"We can't do any harm to the U.S. without shooting ourselves in the arm, foot or some other part of the body," said Igor Bunin, head of the Center for Political Technologies, a Moscow political consultant.
Valery Solovei, a political scientist at the Moscow State Institute for International Relations, said economic retaliation is unlikely. "It will probably come in terms of rhetoric and political symbolism," he said, such as cutting off talks on nuclear weapons or increasing Russia's military presence in Syria.
In the past, Russia's retaliation for U.S. sanctions and related steps have ranged from banning Americans from adopting its orphans to cutting off student-exchange programs and imports of American farm products.
Kirill Tremasov, director of the analysis department at Loko-Invest in Moscow said "one of the most destructive scenarios would be retaliatory sanctions against American companies and their units in Russia. Despite the destructiveness of such a step for our economy, I wouldn't exclude that scenario."
Here are some of the possible steps Russian officials have mentioned as possible retaliation:
Target U.S. businesses in Russia: In 2014, McDonald's outlets were closed by health inspectors for months in cases seen as linked to the first wave of U.S. sanctions imposed on Russia. Among other major investors are Citigroup, Ford Motor Co. and Pepsico.
Limit key trade areas: Russia is a major global supplier of titanium, used in aerospace, and could restrict those sales to U.S. companies like Boeing Corp. That could hurt export revenue, however.
Restrict cooperation in space launches or nuclear-fuel trade
Shift to a more confrontational stance on key foreign policy issues like Syria, North Korea or Ukraine
— With assistance by Evgenia Pismennaya
(
Updates with Kremlin comment in fifth paragraph.
)
Before it's here, it's on the Bloomberg Terminal.
LEARN MORE