business
Total Return Guru Gross Says the Investing Strategy is 'Dead'
By and
Bill Gross, who made his mark in the world of bond investing by co-founding Pacific Investment Management Company and running their $270 billion Total Return Fund, says total return investing "is dead."
Gross, who left Pimco to join Janus in September 2014, said in a radio interview on "Bloomberg Surveillance" with Tom Keene and Jon Ferro that the "coupon plus capital gains" investing now has "potential negative return." Gross also said today's U.S. employment report suggests the Federal Reserve will raise interest rates "zero or one" more times this year.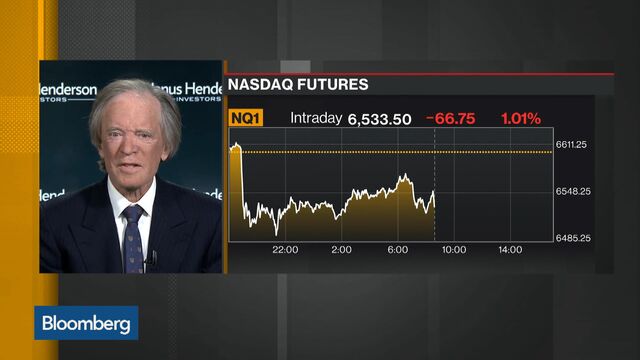 Before it's here, it's on the Bloomberg Terminal.
LEARN MORE