business
Tilton's Zohar III Should Be Run by Trustee, U.S. Tells Judge
By
Battles between Tilton, creditors, justify trustee, U.S. says

U.S. Trustee says Zohar III needs independent oversight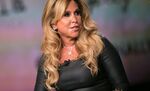 Lynn Tilton's bankrupt investment vehicle, Zohar III, should be taken over by a trustee because of the "debilitating and entrenched acrimony" between Tilton and Zohar's creditors, a government watchdog that monitors corporate bankruptcies said in a court filing Tuesday.
The U.S. Trustee, an arm of the Department of Justice, also cited Tilton's "apparent conflicts of interest" and asked the judge overseeing Zohar's bankruptcy to either install a trustee to run the company, or to appoint an examiner to investigate the funds.
Tilton put Zohar III into bankruptcy last month to resolve lawsuits involving the structured debt vehicles she used to finance distressed companies. The acrimony between Zohar III and its creditors, including MBIA Insurance Corp. and Alvarez & Marsal Zohar Management LLC, is disrupting the bankruptcy case, Brya Keilson, a trial attorney with the U.S. Trustee's Office, said in court papers.
So far in the bankruptcy, Tilton "has exhibited a lack of diligence and an inability to fulfill the fiduciary duties imposed on management of a chapter 11 debtor-in-possession," Keilson said.
Zohar attorney Michael Nestor and Tilton attorney Robert Klyman did not immediately return calls requesting comment.
The bankruptcy case is Zohar III Corp., 18-10512, U.S. Bankruptcy Court, District of Delaware (Delaware.)
Before it's here, it's on the Bloomberg Terminal.
LEARN MORE