business
Iowa's Hog Farmers Are Facing Losses Thanks to Trump's Trade War
By
China's retaliatory tariffs on U.S. pork pressure prices

Iowa is largest U.S. producer, serves as industry barometer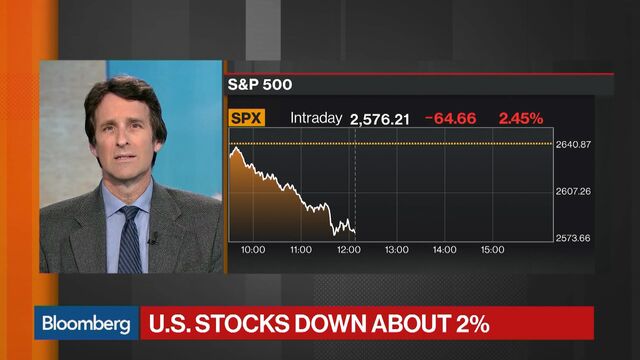 The U.S.-China trade war President Donald Trump unleashed may punish the Midwest heartland that helped put him in office.
Hog producers in Iowa have seen their returns plunge in the last month and losses are expected for the full year as China's retaliatory tariffs on U.S. pork take effect. On average, the farmers will probably see a loss of $4.34 per hog, based on futures prices as of April 2, according to Lee Schulz, an assistant professor who specializes in agricultural economics at Iowa State University.
American pork supplies were already on the rise, and the Chinese tariffs have exacerbated concerns over a glut. The market impact has been swift. June hog futures reached a record low for the contract on Tuesday. Schulz's outlook for farmer losses compares with a Feb. 9 projection for average profit of $8.49 a head in 2018.

As hog prices tumble, feed costs for farmers, such as corn and soybeans, have climbed, adding to the squeeze. Iowa, the largest U.S. hog producer, serves as a national barometer of industry profitability.
Trump Country in Greatest Peril as China Tariffs Risk Trade War
About 27 percent of U.S. pork production was exported last year, with China and Hong Kong combining to rank as the second-largest international market by volume. It's a key destination for cuts including feet and ears that aren't in demand in the U.S. Schulz's calculation takes into account costs from farrowing to finishing including feed, transportation and labor as well as prices farmers receive.
Before it's here, it's on the Bloomberg Terminal.
LEARN MORE