technology
FDA Forces Recall of Tainted Kratom in Rare Use of Agency Power
By
First mandatory recall after company refused to pull herb

Oregon officials found kratom contaminated with salmonella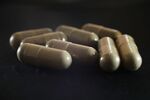 The U.S. Food and Drug Administration is forcing a Las Vegas company to recall its kratom plant-based products after several tested positive for salmonella, in a rare instance of the agency using its power to pull a food product off the market.
The unusual use of recall authority the FDA gained under a 2011 food-safety law is part of a wider government offensive against kratom, which the FDA says affects the brain similarly to the opioid morphine and could lead to addiction. The crackdown has created a fierce backlash from proponents who tout the herb as an alternative to opioids.
The FDA asked Triangle Pharmanaturals to pull its kratom from the market on Friday but the company refused, according to an agency statement.
The regulator warned consumers earlier this year not to use kratom, which has been linked to a salmonella outbreak that has infected at least 87 people from 35 states, causing 27 hospitalizations and leading some sellers to issue voluntarily recalls. Salmonella symptoms include diarrhea, fever and abdominal pain.
This is the first time the FDA has forced a recall after giving a company the opportunity to do so voluntarily.
"Our first approach is to encourage voluntary compliance, but when we have a company like this one, which refuses to cooperate, is violating the law, and is endangering consumers; we will pursue all avenues of enforcement under our authority," said FDA Commissioner Scott Gottlieb in the statement.
Other kratom sellers have previously pulled their products off of shelves after running afoul of FDA rules by selling the herb as a dietary supplement.
"We continue to have serious concerns about the safety of any kratom-containing product and we are pursuing these concerns separately," Gottlieb said.
Oregon public-health officials found the salmonella-tainted kratom from Triangle Pharmanaturals as part of product testing at the store Torched Illusions in Tigard, Oregon. Other kratom products sold at Torched Illusions have been linked to the salmonella outbreak under investigation by the FDA and the Centers for Disease Control and Prevention, but the Triangle Pharmanaturals strain differs from the ones linked to the outbreak, according to the FDA.
Before it's here, it's on the Bloomberg Terminal.
LEARN MORE