business
China's Xi Turns Deleveraging Sights on Local Governments, SOEs
Bloomberg News
Financial risks threaten economic, systemic stability, Xi says

President spoke at economic affairs meeting, Xinhua reported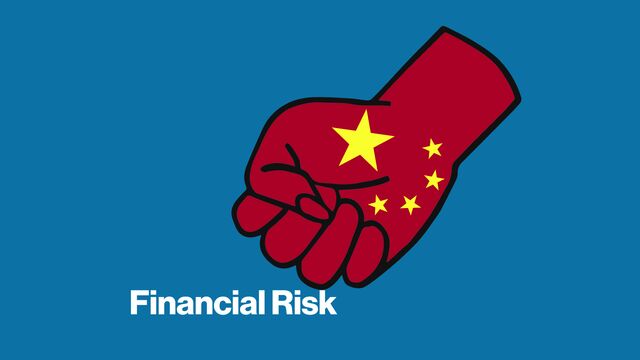 China's President Xi Jinping urged local governments and companies -- especially state-owned enterprises -- to speed up efforts to reduce debt, as part of what he called the "critical battles" against financial risk, pollution and poverty.
Xi made the comments at the first meeting of China's Central Committee for Financial and Economic Affairs, previously the Leading Group for Financial and Economic Affairs, in Beijing on Monday, the state-run Xinhua News Agency reported, citing a statement from the meeting. China will prioritize problems that threaten economic stability and lead to systemic risks, Xinhua said, adding that Xi chaired the meeting.

A borrowing binge after the global financial crisis saw China's debt levels balloon to more than two-and-a-half times the size of its economy, the world's second-largest. Xi has pushed the campaign to address risk in the financial system amid concern that leverage could pose a threat to economic growth and national security. China is trying to shift its economy away from debt-fueled expansion toward higher-quality output, and part of that drive has involved cracking down on shadow banking and corporate lending conditions.
While borrowers linked to the state are seen as having Beijing's implicit support, rules around fundraising by local government-linked bodies known as LGFVs have been tightened, and ratings agencies say some could be allowed to default at some point. Debt of state-owned firms has continued to climb, up 9.3 percent to 106.7 trillion yuan ($17 trillion) in the year to the end of February, according to data from China's finance ministry.
Key Test
"The financial regulations will continue to tighten especially over the shadow banking system, off-balance-sheet financing, internet finance and financial group giants," Ye Bingnan, an analyst at BOC International China Ltd., said in a research note Tuesday. "The policy makers target stabilization and a gradual decline in the macro leverage ratio."
Defusing financial risk is a key threshold the nation must cross to achieve high-quality growth, said Xi, according to Xinhua. Policies should be tailored to control risks in different financial markets, he said.
Xi said that coordination of financial supervision at the central and local levels should be improved, so that local governments are both empowered -- and held accountable -- for dealing with risks in their regions, Xinhua reported. Xi and his top aides also heard a report from the People's Bank of China focused on measures to prevent and defuse major financial risks, Xinhua said.
China set its target for economic growth at around 6.5 percent for this year, omitting rhetoric used in 2016 that it would aim for a faster pace if possible. The country has also slashed its budget deficit target to 2.6 percent of economic output from 3 percent as part of measures to contain leverage.
Separate to the comments on debt, Xi said environmental issues are a major concern for the public, according to Xinhua. The news agency said how the government acts on this front is key to people's perception of whether China is moving toward its goal of becoming a "moderately prosperous society." Coal use should be discouraged and clean energy bolstered, Xinhua said.
— With assistance by Kevin Hamlin, and Miao Han
Before it's here, it's on the Bloomberg Terminal.
LEARN MORE