politics
Turnbull Says Russia Had 'No Justification' for Expelling Australian Diplomats
By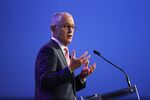 Russia had "no justification" for its decision to expel two Australian diplomats, who have to leave the country within the next seven days, Australian Prime Minister Malcolm Turnbull said Saturday.
The staff were performing their duties in line with Vienna Conventions, Turnbull said. They will leave the country after Australia's government earlier this week dismissed two Russian envoys in response to a nerve-agent attack of a former Russian spy and his daughter in the U.K.
The Australians were among envoys from 26 states including the U.K., U.S. and Canada to be dismissed in response to decisions to send nearly 130 diplomats back to Russia over the attempt to kill former double agent Sergei Skripal and his daughter.
"This is a disappointing, although not unexpected, reaction by the Russian government," Turnbull said in a statement. "Our first priority is to look after our staff by assisting those who will be returning to Australia and we ask that their privacy be respected."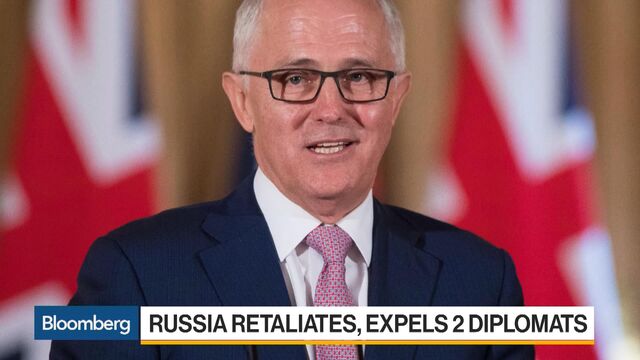 Russia must explain how a military-grade nerve agent it developed was used in the U.K. and why its Novichok program hasn't been declared to the Organisation for Prohibition of Chemical Weapons, Turnbull added.
Before it's here, it's on the Bloomberg Terminal.
LEARN MORE