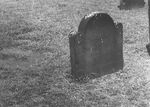 Another MLP is getting the RIP treatment.
Tallgrass Energy GP, LP announced late on Monday it would buy out the public unitholders owning about two-thirds of its master limited partnership, Tallgrass Energy Partners, LP. It's the latest MLP to be shuffled off and a good example of why the ranks are thinning in this once-beloved corner of the market.
Tallgrass Energy Partners listed in 2013, when the combination of yield and growth -- predicated on the resurgence in U.S. oil and gas production -- offered by MLPs had them in high demand. The general partner, Tallgrass Energy GP, listed two years later, when oil's bear market had started but MLPs hadn't yet fallen out of favor. That followed soon after, though:
Tallgrass actually avoided cutting its quarterly distributions in the downturn, making it a relatively rare beast and explaining much of that outperformance in the chart above.
But those high distributions evidently didn't inspire enough confidence -- and just became a high cost of capital instead:
Those yields actually understate the true cost of equity. Tallgrass Energy Partners pays incentive distribution rights, or IDRs, to its general partner -- essentially a rising cut of its payouts (see this). While distributions paid to limited partners in 2017 equated to roughly an 8 percent yield on Tallgrass Energy Partners' market cap at the end of the year, the IDRs took that up to an effective cost of equity that was north of 12 percent.
Once yields get that high, the entire raison d'etre for having an MLP -- raising capital cheaply -- gets called into question. Hence, Tallgrass's decision to consolidate.
All else equal, this will reduce the number of securities in the benchmark Alerian MLP Index to 41; it stood at 50 at the end of 2014. The MLP universe has also become more concentrated: Back then, the top 10 members by size in the index accounted for 59 percent of the total market cap versus 70 percent today.
Tallgrass is unlikely to be the last to join the ranks of the departed (Williams Cos. is one very likely candidate). The terms -- laid out in a perfunctory seven-slide deck -- are as austere as you might expect in a deal where the limited partners don't get to vote. The parent offered a nominal premium of about 1 percent to Tallgrass Energy Partners' minority unitholders. The exchange ratio of two shares for each unit was essentially in line with the average since the general partner listed.
Meanwhile, MLPs still haven't recovered from last week's FERC-inspired sell-off, with the Alerian Index hitting fresh lows on Tuesday morning. It is telling that in a note published Monday by Citigroup, its analysts reaffirmed or raised recommendations on 20 out of 21 midstream securities while simultaneously cutting price targets on 13 of them.
With expectations for MLPs so low, getting back to a position where they are viable sources of capital for investment looks like a slow process. Tallgrass has little reason to stick around.
Before it's here, it's on the Bloomberg Terminal.
LEARN MORE