business
Your Evening Briefing
Here are today's top stories
By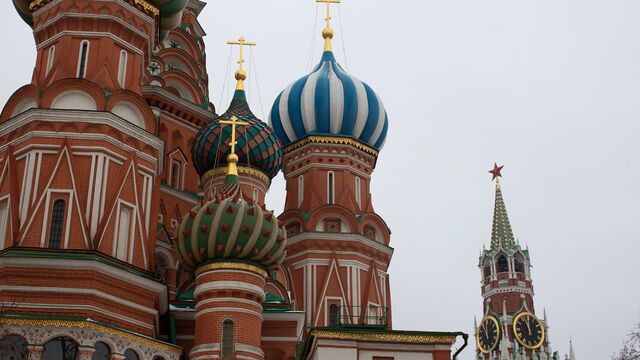 Want to receive this post in your inbox every afternoon? Sign up here. 
The last time the Dow had a day this good: 2015. The last time Facebook had a month this awful: 2012. The last time "60 Minutes" got ratings this high: 2008. The last time Wall Street got bonuses this huge: 2006. And the last time the U.S. expelled so many Russian diplomats at once: never. —Sam Schulz
Facebook is heading toward its worst month in more than five years. The FTC is investigating its privacy practices, a Senate panel wants Mark Zuckerberg to testify, and an analyst is warning of a temporary pullback in advertising. The users who built Facebook's empire can always become its undoing, Nir Kaissar writes for Bloomberg Gadfly.
What selloff? U.S. stocks surged back from last week's rout Monday in their best day since 2015. The Dow closed up 670 points and the S&P 500 erased Friday's drop—though the gauge still had a ways to go to make up all of last week's losses.
A new American recession may arrive just in time for the 2020 election. Fading fiscal stimulus and rising interest rates could leave the economy vulnerable to a contraction right around the next presidential campaign.
Meeting the Paris accord's temperature targets will take massive greenhouse-gas cuts, and soon, according to a new study. Cutting emissions alone won't stop the warming, Shell warns. We'll have to suck existing carbon dioxide out of the atmosphere, too. 
Kim Jong Un is making a surprise visit to China, sources say. It's his first trip outside North Korea since he took power in 2011. One expert suggests the visit, if confirmed, could be even more productive than Trump's upcoming meeting with Kim.
The White House is denying Stormy Daniels' claim that she had an affair with Trump in 2006. (Her "60 Minutes" interview about it aired last night and gave the show its biggest ratings in a decade.) As for Trump, he could face legal peril if he testifies about his sexual history in her lawsuit.
Why some Americans are risking it and skipping health insurance. We're following a dozen of these families. Some are financially comfortable. Others are scraping by. All have decided it makes more sense to risk it.
Before it's here, it's on the Bloomberg Terminal.
LEARN MORE