Rio Sees $5 Billion Copper Expansion on Track Amid Probe
David Stringer and Tom Mackenzie
Producer had no contact from authorities on Oyu Tolgoi: CEO

Company's coal industry exit to prioritize other key sectors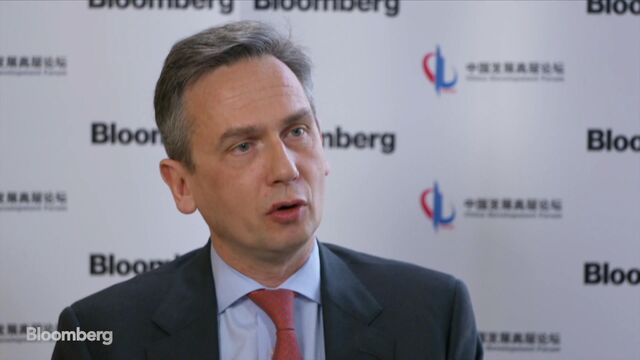 Rio Tinto Group has yet to be contacted by Swiss authorities over a bribery investigation related to Mongolia's giant Oyu Tolgoi copper and gold mine and the site's $5.3 billion expansion remains on track, according to the producer's top executive.
The attorney general of Switzerland is examining whether the world's second-biggest mining company paid bribes in the development of the project, the Office of the Attorney General said last week by email. The office also opened criminal proceedings against a former Mongolian finance minister on suspicion of bribery and money laundering, it said.
London-based Rio, its Turquoise Hill Resources Ltd. unit and other partners are advancing an expansion aimed at more than doubling output at Oyu Tolgoi, targeting an eventual rate of more than 500,000 metric tons of copper a year.
"We have had no contact whatsoever. We have not been engaged, either ourselves or Turquoise Hill, by the Swiss authorities," Rio's Chief Executive Officer Jean-Sebastien Jacques said in an interview with Bloomberg Television in Beijing.
Reports have indicated the allegations relate to a period before Rio's 2010 decision to take over management of the project and before it boosted its stake in the mine's then-owner Ivanhoe Mines Ltd., Jacques said. "We shouldn't forget it was a time when Rio Tinto had less than a 10 percent equity stake in what was called at the time Ivanhoe, which is now Turquoise Hill," he said.
The investment by Rio and partners in Oyu Tolgoi "was ratified by the Mongolian parliament, and therefore is totally valid," Jacques, who visited the site in January, said in the interview Saturday. "The project is progressing very, very well and is already providing significant benefit to the Mongolian economy. "
Rio's Sydney-traded shares fell 0.2 percent Monday.
Turquoise Hill said this month it has been asked for information by Mongolia's Anti-Corruption Authority over an inquiry into the possible abuse of power by "authorized officials" during the 2009 negotiations over investments in Oyu Tolgoi.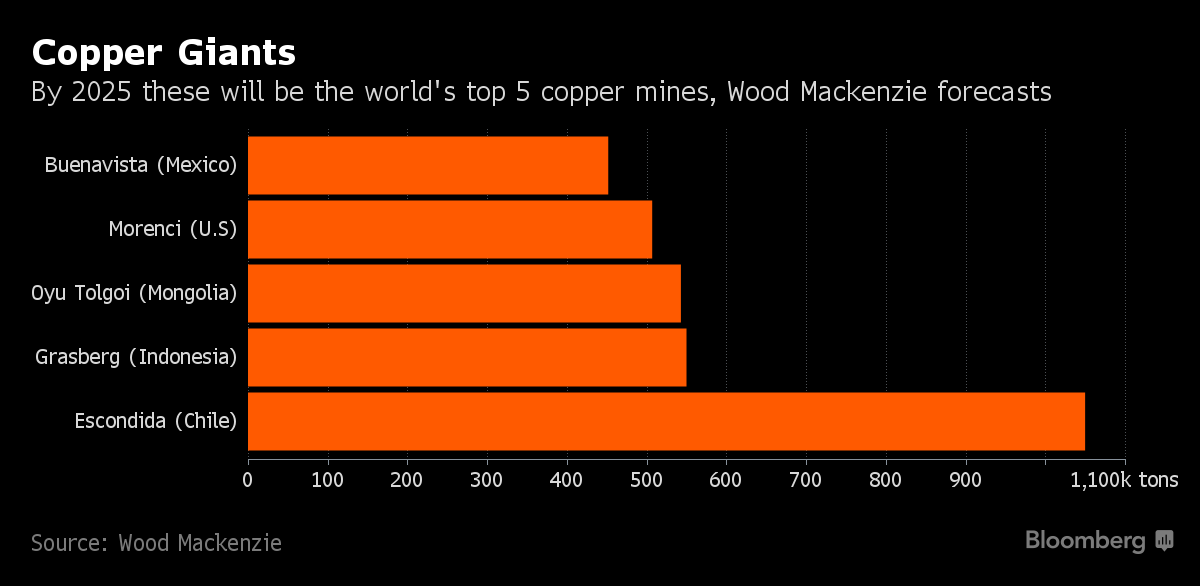 Rio is also assisting authorities in three countries over a $10.5 million payment made to an external consultant in 2011 over the Simandou iron ore project in Guinea. Separately, U.S. authorities have filed fraud charges against the company and two former executives saying they inflated the value of Mozambique coal assets acquired in 2011. Rio and the ex-executives deny the allegations.
A dedicated team on the fifth-floor of Rio's London headquarters is handling the company's response to the Mozambique and Guinea investigations, Jacques said. "We can ring-fence the rest of the organization so we can work on the future," he said.
Coal Exit
The producer's almost completed exit from the coal industry -- with a sale pending of Rio's final mine in Australia's Queensland-state -- is aimed at prioritizing iron ore, copper, bauxite and aluminum operations, according to Jacques. Rio continues to see coking coal, used alongside iron ore as a raw material in steel production, as potentially an attractive industry over the longer term, he said.
"It's about portfolio management," he said. "We have to make some choices and we have decided to invest in those commodities." Rio has completed sales of about $6.5 billion of coal assets since 2014, including a $1.7 billion deal struck last week with Glencore Plc.
Jacques also said:
Tariff disputes between U.S. and China won't directly impact Rio's businesses but could have a negative impact on global growth. "If we start to have a tit-for-tat war in relation to global trade, it could have an issue, an impact on global GDP."
China may seek to cut steel capacity by about 5 percent this year as it continues environmental reforms. Move would underpin demand for higher quality iron ore. "We believe -- although it's still early days -- that the spread between high grade and low grade is a structural one and that's a great opportunity."
Lack of supply to underpin attractive outlook for copper. "If you take a 10-year perspective, there are simply not enough projects in the pipeline."
On aluminum, Rio is "absolutely confident that in the medium-to-long term, China will become balanced on aluminum and therefore will make this industry very attractive."
Rio retains "watching brief" on potential acquisitions and has firepower in balance sheet
Quotes from this Article
Before it's here, it's on the Bloomberg Terminal.
LEARN MORE