technology
U.K. May Legislate to Hold Social Media Companies to Account
Alex Morales and Nate Lanxon
Statutory footing needed but no position yet agreed: James

Minister for Digital Margot James has suggested regulation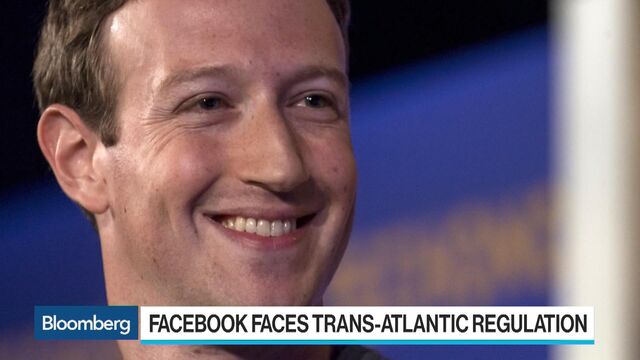 Social media companies including Facebook Inc. and Twitter Inc. need to be held accountable for far more of their content than is currently the case, U.K. Minister for Digital Margot James said, suggesting ministers may legislate to enforce their obligations.
"There are various forms of self-regulation which could be tightened" around social media, but "my feeling is we need to get more of it on a statutory footing," James said on Wednesday in a telephone interview. While the government hasn't formed an "agreed position" yet, proposals will be made in the summer, she said.
The comments come as social media companies are again generating negative headlines because of revelations about the handling of Facebook data held by Cambridge Analytica. James suggested two days ago that social media companies operating in Britain be overseen by an independent regulator, along the lines of how British press regulator IPSO monitors the standards of most of the U.K.'s newspapers and magazines.
"There doesn't seem to be a great appetite among social media companies to self-regulate," said James, whose ministerial brief includes oversight of digital policy. "They have responded to government pressure in America and Europe to clamp down on terrorist-related content and child abuse content. But beyond that, I think it's fair to say progress, if any, has been extremely slow."
Facebook, the world's largest social-media platform has come under global scrutiny after it was disclosed that it released the personal data of 50 million users to data-analytics firm Cambridge Analytica. The British company has been implicated in dirty tricks in elections around the globe and suspended its chief executive officer Alexander Nix Tuesday.
In Parliament on Wednesday, Prime Minster Theresa May called on the companies to "comply fully" with a probe being conducted by U.K. Information Commissioner Elizabeth Denham, and said laws are being tightened to give the commission more powers.
"The bill we are bringing forward on data protection will strengthen legislation around data protection and give the ICO, the Information Commissioner's Office, tougher powers to ensure organizations comply," May said.
Denham is taking the lead in the European investigations of Cambridge Analytica. She's seeking a warrant to search the firm, a process her office said they're hoping to complete Wednesday.
James said she wanted to create a simpler route for people who have been subject to online abuse to seek redress. But she added that government needed more time to formulate a formal procedure for the public to follow.
"We do want to achieve a much easier redress for people who have been slandered, libeled, abused online, and for all the hate speech which appears with impunity online," James said. "Increasingly countries like Germany and France and others are coming to the view that this is far too divisive in society and it needs to be brought to an end, and people's rights that are enforceable far more easily offline, have to be more enforceable online."
Before it's here, it's on the Bloomberg Terminal.
LEARN MORE