politics
Trump Says There's 'No Reason' GOP Cannot Win Midterm Elections
By
His speech to donors comes a week after Pennsylvania election

He praises tax overhaul and his tough stands on immigration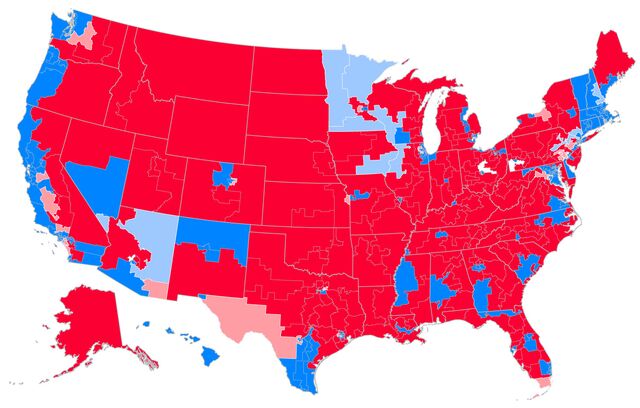 President Donald Trump seemed eager to do battle with Democrats in this fall's midterm elections, praising Republican leaders -- and his accomplishments -- at a dinner for party donors on Tuesday night in Washington.
"We must work to keep our majority so we can keep up the fight for American workers," Trump told the gathering, which hosted by the National Republican Campaign Committee. "This year, in this election, we are fighting to win and we are going to win. Just no reason why we shouldn't win with what we've done over the last year."

"Democrats like to campaign as moderates but they always govern as radicals," Trump said. "That's why I am going to campaign all across this country for Republicans."
The president, who was introduced by House Speaker Paul Ryan, again praised the tax overhaul that he signed into law late last year, saying that while Republicans fight to reduce taxes, Democrats fight to increase them. "How do you lose to that?" the president said. "They want to increase taxes! Maybe they'll call that tax reform."
Trump also said that Republicans had "ended the crushing onslaught of federal and other regulation."
The dinner was held just a week after Democrat Conor Lamb's apparent victory in a western Pennsylvania district that Trump had won by 19 percentage points in 2016.
Trump had campaigned for the Republican candidate, Rick Saccone, days before the election, and had also just announced tariffs on steel and aluminum imports -- a popular policy in that district where the steel industry is a major employer.

The NRCC raised almost $10.5 million in February and had almost $54 million in its account, according to a report filed Tuesday with the Federal Election Commission. That compares to $10.5 million and $49 million for the Democratic Congressional Campaign Committee.
GOP Jitters
Even so, the apparent loss in Pennsylvania has heightened fears that Republicans could be facing a wave election in the fall, driven by dissatisfaction with the president.
Trump's approval was just 40 percent according to the most recent Gallup weekly tracking poll, with 56 percent of Americans saying they disapprove of the job he's doing. Democrats held a 50-40 percent lead in the congressional generic ballot survey completed last week by NBC News and the Wall Street Journal.
Already 37 Republican members of the House have said they would retire, resign, or run for another office this year, the most for the party since World War II. Republicans were dealt another blow Monday when the U.S. Supreme Court refused to overturn a redrawn congressional map for Pennsylvania that is expected to tilt some seats toward Democratic candidates.
If Trump was worried about those numbers, he showed no sign of it on Tuesday night. "On issue after issue, House Democrats are way outside the American mainstream," he said, and cited immigration as a crucial issue. He warned that a vote for Democrats would be "a vote for open borders."
"If House Democrats control the committees and control the floor they will block every single effort to control our borders." Republicans, Trump said, "believe our cities should be safe havens for law abiding citizens not for illegal aliens."
Of the Lamb-Saccone contest, Trump said the loss was narrow and the district energized. "They were happy, they were thrilled," he added. "I wish I was running."

White House Press Secretary Sarah Huckabee Sanders said Tuesday the administration wasn't concerned by the Republican departures.
"We think we've got a great story to tell after the first year of being in office, and we look forward to communicating that to the American people, and continuing to push the president's agenda," she said.
At the dinner, however, Trump seemed well aware of the challenges that a party that wins the White House often faces two years later: "It's called complacency, nobody's excited."
— With assistance by John McCormick
Before it's here, it's on the Bloomberg Terminal.
LEARN MORE