markets
Powell Says Asset Prices Elevated in Some Areas, and Stocks Rise
By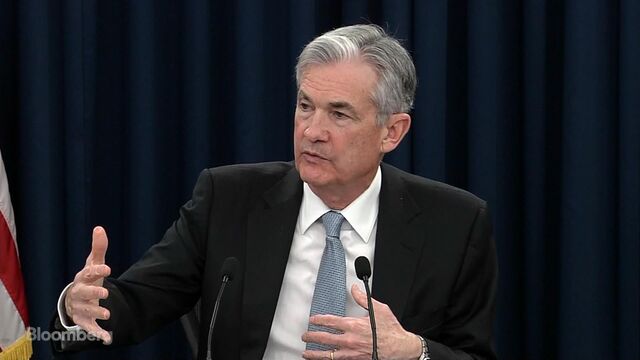 A new Federal Reserve chairman alluding to "elevated" prices for some assets? Nothing to worry about.
The S&P 500 Index erased a loss and pushed higher just after 3 p.m. in New York, when Jerome Powell indicated that some assets -- "you can think of equity prices, commercial real estate prices in certain markets" -- look high compared to historical levels before adding that the overall financial system faces only "moderate vulnerabilities."
Wednesday's sanguine reaction contrasts to a market freakout in July 2014 when the Fed in its monetary report suggested that smaller biotechnology and social media stocks had stretched valuations.

The comments came after Powell's first central bank meeting saw policy makers raise interest rates amid signs the economy is picking up speed. They echoed remarks made by former Chair Janet Yellen in February.
"You don't see high leverage or excess risk-taking in great quantity the way you saw before the crisis," Powell said Wednesday.
Before it's here, it's on the Bloomberg Terminal.
LEARN MORE