markets
Bond Traders See Value in 2-Year Treasury
By
Short-term U.S. notes stage second-biggest rally this year

Central bank's median forecast is still 3 rate hikes in 2018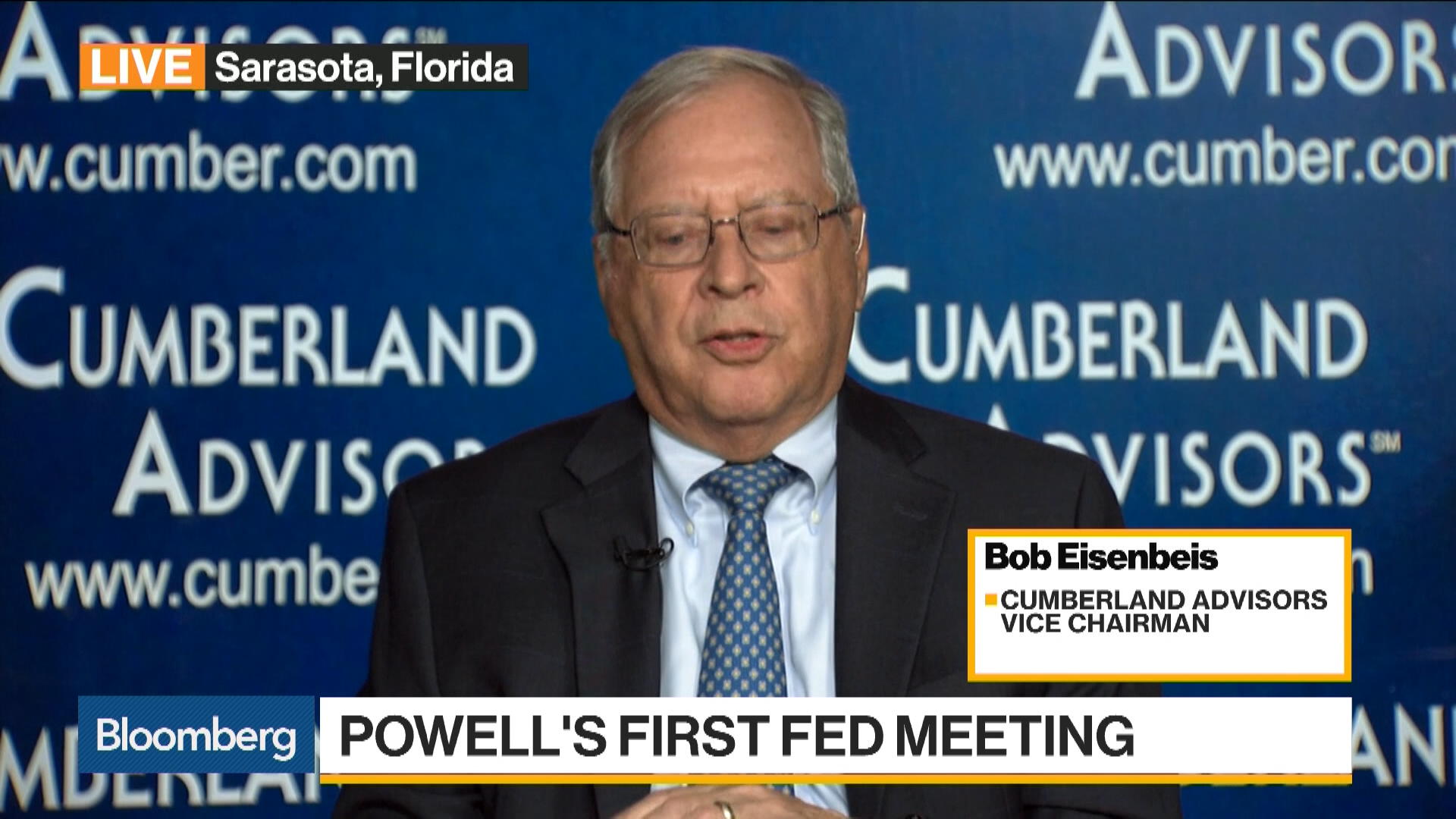 For at least one day, short-maturity Treasury notes were the stars of the world's biggest bond market.
Having posted losses in 24 of the past 27 weeks, two-year Treasuries rallied Wednesday, with yields falling about four basis points, the second-most this year. Only Feb. 5, when equities plunged and haven demand reigned, saw a bigger yield drop. The gains came as Federal Reserve officials' median projection for their 2018 rate-hike path stayed at three moves, disappointing traders who were positioned for a more hawkish outcome.

Of course, much of the move could just be a short-squeeze, after the volume of bets against near-term maturities rose in recent days. And the Fed under Chairman Jerome Powell may still tweak its so-called dot plot to lift the median forecast for 2018 in a few months, should policy makers grow more confident in the economic outlook. The central bank raised rates a quarter-point Wednesday, as expected.
"Lack of upward movement in the 2018 'dots' left investors who were looking for a hawkish outcome unsatisfied," said Charlie Ripley, senior investment strategist for Allianz Investment Management. "It is likely he is buying time until the June meeting before a fourth rate hike is crystalized into the policy forecast from the Fed."
Lock In
But almost nine years after the end of the recession, with potential trade tensions looming over global growth, it's little wonder that bond traders may prefer to lock in two-year yields around 2.3 percent, the highest since 2008, rather than gamble on the Fed's optimism about the coming years.
The Federal Open Market Committee's median estimate for economic growth this year rose to 2.7 percent, from 2.5 percent in December, signaling confidence in U.S. consumers despite weak retail sales figures that have lowered some forecasts of first-quarter activity.
Investor skepticism can be seen in the whipsawed five-year yield, among the most sensitive to the Fed's path. It touched 2.73 percent in the aftermath of the Fed decision, the highest since 2010, before closing at 2.67 percent.
The dot plot did move up further out. Officials project a median federal funds rate of almost 2.9 percent by the end of 2019, implying three hikes next year. That compares with two 2019 moves seen in the previous round of forecasts in December. Policy makers now see the benchmark rate at about 3.4 percent in 2020, up from around 3.1 percent in December.
The yield curve from 2 to 10 years steepened about three basis points Wednesday to 57.5 basis points. It'll probably widen an additional five basis points in the next week, according to Wells Fargo Securities strategists.
Still, they'd be "surprised" if it managed to steepen 10 basis points. And strategists at BMO Capital Markets and MUFG Securities Americas expect the flattening trend that's dominated the fixed-income market for months to prevail.
For the moment though, it looks like bond traders might have gotten just a bit too far ahead of the Fed in the run-up to Wednesday's meeting.
Before it's here, it's on the Bloomberg Terminal.
LEARN MORE