markets
Five Things You Need to Know to Start Your Day
Get caught up.
By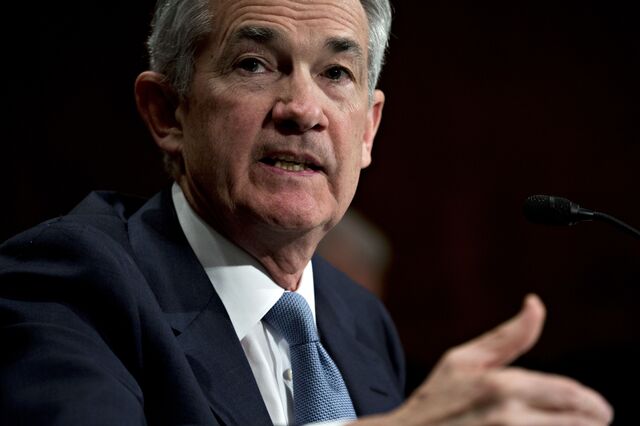 Want to receive this post in your inbox every morning? Sign up here
The Federal Reserve is set to raise interest rates, while Libor continues to surge and the BOJ keeps open the possibility of adjusting rates… just not anytime soon. Here are some of the things people in markets are talking about.
Fed in the Fore
The Federal Reserve makes its first policy announcement under new Chairman Jerome Powell Wednesday, and while economists expect policy makers to end up raising interest rates four times this year, they're unlikely to signal that intention at this week's meeting. A lot has changed in the last few months with the passage of tax reform and increases in the near-term growth outlook, but the actual data look quite similar to what the Fed saw in December.
BOJ Deputy Speaks
The Bank of Japan decides the best shape for the yield curve at every policy meeting, and could make adjustments before inflation hits their target, according to one of the bank's new deputy governors. "Conceptually and theoretically, we haven't ruled out the possibility of adjusting the yield curve" Masayoshi Amamiya said in response to a question Tuesday about whether the BOJ could adjust rates before inflation reached the 2 percent threshold. "However, we are not at the point of considering that at the moment."
All About Fairness
U.S. trade policy is not about protectionism, but President Donald Trump's administration is going to make sure the country is treated ``fairly,'' Treasury Secretary Steven Mnuchin told reporters in Buenos Aires after the Group-of-20 meeting.. "We need to be prepared to act in the U.S. interests to defend free and fair reciprocal trade, and in doing that there's always a risk that if we put tariffs on then other people will reciprocate, and there's a risk of a trade war," he said.
Credit Markets and Libor
A surge in three-month dollar Libor has roots partly in credit markets, according to the strategist who brought attention to banks lowballing their London interbank offered rate submissions during the financial crisis. A dearth of interbank transactions has caused financial firms to increasingly use commercial paper to guide the levels they provide to the ICE Benchmark Administration, which compiles them to produce the daily Libor benchmark. Changes to U.S. tax policy have shifted the demand dynamic for short-term corporate borrowing instruments, causing three-month rates to surge, according to Scott Peng, chief executive officer of Advocate Capital Management.
Coming Up…
Thai trade data and Malaysian CPI figures highlight a relatively light day for Asia data wise. Tencent earnings in the Hong Kong evening will garner some level of interest. Europe will get U.K. unemployment data and Polish retail sales, while the U.S. session will feature existing home sales and possibly the widest U.S. current-account deficit in a decade -- in addition to the Fed decision, of course.
What we've been reading
This is what caught our eye over the last 24 hours.
— With assistance by Garfield Clinton Reynolds, Toru Fujioka, Christopher Condon, Jeanna Smialek, and Liz McCormick
Before it's here, it's on the Bloomberg Terminal.
LEARN MORE