politics
With Trump and Putin, Role of EU Now 'More Important Than Ever'
By
Vestager says EU won't be 'contradicted' on its principles

Commissioner says EU must insist on defending WTO and UN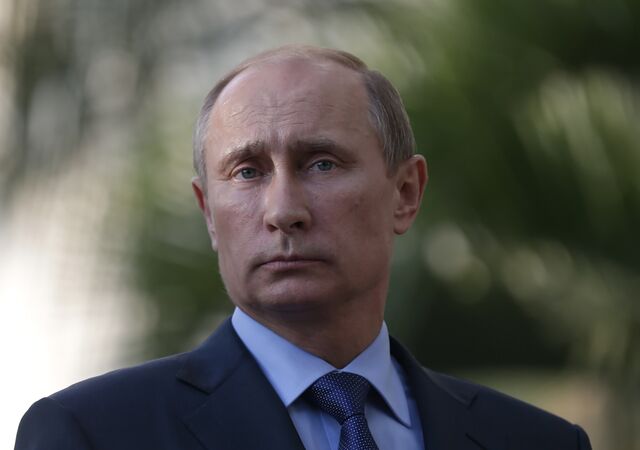 One of the European Union's most prominent political figures said the bloc won't tolerate attacks on international standards intended to protect legal trade and human rights.
As the world tries to digest how U.S. President Donald Trump's trade tariffs will play out, the EU must fight to ensure that none of the principles it stands for are compromised, said Margrethe Vestager, the bloc's competition commissioner.

"We have spent decades making sure we have a global system -- the World Trade Organization and the United Nations -- and we'll insist ourselves, fully, in making these institutions work and not be contradicted, circumvented or broken down," Vestager said in Copenhagen on Monday.
The Dane, who has taken on giants such as Google and Apple, said developments to the east also add urgency to the importance of defending European priorities.
Putin Claims Mandate in Record Win Amid Conflict With West
Trump has raised the specter of a global trade war that threatens to alienate some of the U.S.'s longstanding allies. Vestager spoke out on the matter as Germany explores diplomatic channels to try to defuse the situation rather than risk a mutually destructive series of retaliatory measures.
The EU's trade chief, Cecilia Malmstrom, is expected to make the case for the bloc to be exempted from planned steel and aluminum tariffs during a meeting in Washington with her U.S. counterpart, Wilbur Ross, this week.
Vestager says the EU has a "global responsibility" to protect a set of principles painstakingly formulated since WWII. "What Europe stands for is more important than ever."
| In her own words: | |
| --- | --- |
| On the U.S. pushing back on the Monsanto-Bayer deal:  | "The markets are very different. One reason for that is that GMO is almost non-existent in Europe" |
| On the EU's competition policy: | "Our most important challenge is to maintain speed, because speed is part of the deterrence" |
| On the EU's priorities: | "Our role is to show Europeans that building on human rights, equality among people, democracy and transparency translates into you having a better chance of making it; of seeing your children well off; of having choices in your life"  |
Before it's here, it's on the Bloomberg Terminal.
LEARN MORE