business
Labor-Market Improvement Yet to Turn Into Wage Gains, OECD Says
By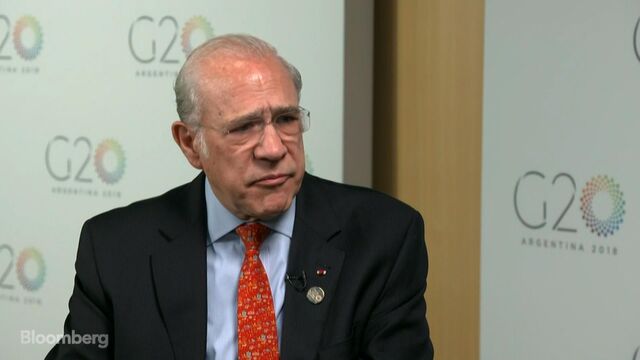 Recent reforms in labor markets aren't reflected in higher in pay, the OECD said, reminding governments not to be distracted by stronger economic momentum.
"In spite of stronger economic growth this is no time for complacency," the Organization for Economic Cooperation and Development said in its Going for Growth report published on Monday.
"The improvements in labor markets have yet to translate into significant and broad-based wage gains. Comprehensive structural reforms are needed to sustain stronger growth beyond the cyclical upswing, create more and better paying jobs, improve opportunities and strengthen inclusion."

While the Paris-based institution highlighted reforms in Greece, Italy, France, Japan, India and Argentina over the past year, it noted that overall "the pace of reforms has remained similar to the relatively slow pace observed in the last two years and below the one observed in the direct aftermath of the crisis."
Before it's here, it's on the Bloomberg Terminal.
LEARN MORE