deals
Scaramucci Says SkyBridge Sale Poses No National Security Threat
By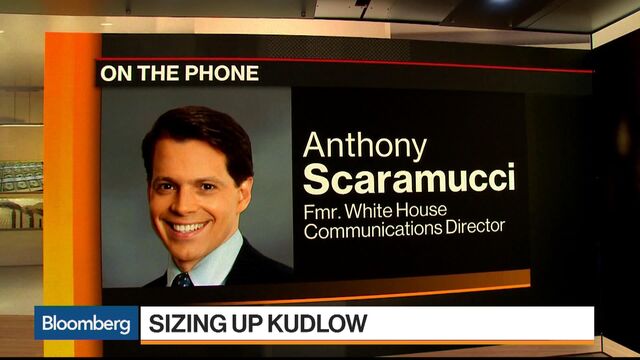 Anthony Scaramucci sees no reason why a U.S. national security review should obstruct his ability to sell his stake in SkyBridge Capital to a group including China's HNA Group Co.
"When I step back and look at SkyBridge as a diversified fund of funds that's done an amazing job for its clients, I don't see a national security reason to delay or to not approve that sale," Scaramucci said Thursday in an interview on Bloomberg Television.
Scaramucci reached an agreement to sell his ownership in the investment firm to the Chinese conglomerate and RON Transatlantic in January 2017 as he was cutting potential business affiliations to join the Trump administration. He became White House communications director and was fired after 10 days on the job.
The Committee on Foreign Investment in the U.S., the panel that examines cross-border takeovers for national security implications, accepted the sale for review, a person familiar with the matter told Bloomberg News last month. That started a maximum 75-day clock for U.S. officials to decide whether to approve or oppose the deal, though companies can restart the process.
Before it's here, it's on the Bloomberg Terminal.
LEARN MORE