business
Brexit Bulletin: Transition Deal Looks Imminent
By
Accord on two-year grace period might not satisfy businesses

Will it be of any use if they can't count on it?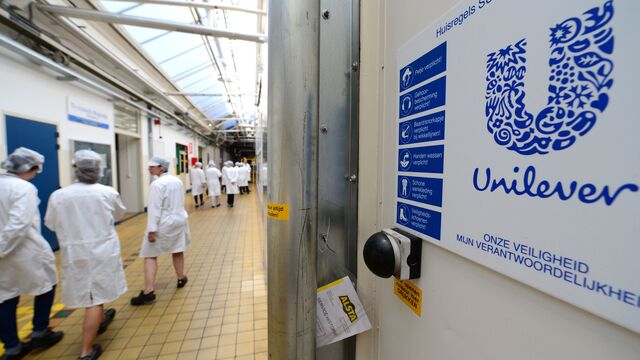 Sign up to receive the Brexit Bulletin in your inbox, and follow @Brexit on Twitter.
Businesses may finally be about to get the Brexit transition deal they've been longing for. But it might not be all was cracked up to be.
Brexit Secretary David Davis will go to Brussels on Sunday in what looks like an indication that a deal is imminent. The two-year grace period would bridge the gap between the U.K. leaving the bloc and a new regime of trading rules and regulations getting figured out. Negotiating teams are due to work through the weekend, and Davis will meet EU chief negotiator Michel Barnier on Monday.
Davis has avoided going to Brussels in recent months for the kind of high-profile negotiating rounds he engaged in last year, which tended to end in awkward joint appearances with Barnier. If he's on his way to Brussels, it probably means he thinks a deal is nigh.

But an agreement on the transition deal will come with caveats – and businesses are already sensing that it won't be as useful to them as they first hoped.
At this stage, the deal will just be a political commitment to implement a grace period – it will have no legal basis until the divorce treaty is signed. That probably won't be until early next year, just before exit day in March 2019. The intractable issue of the Irish border remains a major stumbling block to the divorce treaty, and if there's no divorce deal there's no transition. That means that the transition arrangement is ultimately going to be contingent on both sides finding a solution to the Irish border.
Chancellor of the Exchequer Philip Hammond has hinted that regulated businesses might have some trouble making decisions on the basis of a political promise. (That's why banks are so far ahead with their contingency plans.) His proposal that regulators work together to offer businesses extra assurances would be difficult to put into practice and could put watchdogs in a bind, as John Glover reported this week.
So while businesses will be pleased if Davis brings home a transition deal on Monday, on closer inspection it might not be enough for companies to put their contingency plans back in the drawer.
Brexit Latest
Unilever Leaves | Unilever has announced plans to consolidate its headquarters in the Netherlands, abandoning a U.K. base that it has maintained for nearly a century. The move to a single base is intended to simplify operations and cut costs, but it will also be seen as a blow to Theresa May's vision of post-Brexit Britain.
Death of the Hub | About 20 banks have decided to expand in Frankfurt ahead of Brexit and other centers will also receive a boost as banks move away from the hub model, according to a lobby group. The old approach of doing "everything from a hub like London is over, at least for now," said Stefan Winter, chairman of the Association of Foreign Banks in Germany. "Instead, several different locations will be strengthened."
May Meets Business | Theresa May chairs a meeting of business leaders on Thursday. Chancellor Philip Hammond and Business Secretary Greg Clark will be there, too. May's plans for the future trade relationship will probably be discussed, and businesses's top concerns: immigration and the transition deal.
Wales Digs In | Welsh First Minister Carwyn Jones said Wales can't agree to the EU Withdrawal Bill. Scotland and Wales are accusing the central government of a power grab, in what could turn into a constitutional crisis over May's landmark Brexit legislation.
And Finally...
This one is from the archives, as the obituaries and tributes pour in for Stephen Hawking, the pioneering physicist who brought science to a mass audience.
Hawking, not known for his humility, warned May a few months after the referendum that the complexities of Brexit were beyond even his superior brain, according to the BBC.
"I deal with tough mathematical questions every day, but please don't ask me to help with Brexit."

For more on Brexit follow Bloomberg on Twitter, Facebook and Instagram
Before it's here, it's on the Bloomberg Terminal.
LEARN MORE