markets
Euro Bulls Find Cheer in ECB Focus on Volatility Over Levels
By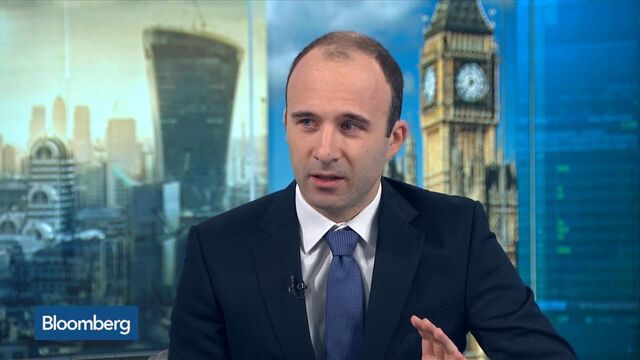 So it's official, almost. Every time the euro rallies, it's not so much the levels as the volatility that determines whether the European Central Bank will try to talk it down.
While the market over the past year has focused first on $1.20 and then $1.25 as lines in the sand in terms of ECB tolerance, it's now clear the central bank either isn't fixated on specific levels or that its thresholds are still far off. Governing Council member Philip Lane cited on Tuesday elevated volatility as a problem for policy makers, echoing recent comments by President Mario Draghi, and added that there was no concern about the current level.

Draghi said Wednesday that the euro's appreciation "might weigh on inflation down the line as it does not fully arise from stronger euro-area fundamentals". The common currency dropped after the comments to hit a day low at $1.2364.
Draghi commented on euro volatility during the ECB's September and January meetings, and both times the remarks came after a one-month measure of realized swings hit multi-month highs. As long as similar gauges stay elevated, it makes sense for traders to watch out for verbal intervention, even if the volatility spikes are triggered by external factors.

One-month realized volatility in the euro-dollar pair fell to 7.25 percent on Tuesday, the lowest level since Jan. 24. The measure is on course for a fifth weekly decline.
That is good news for euro bulls. Analysts and option traders alike see upside risks for the common currency in 2018. For the euro to break above $1.26 trendline resistance and hold onto gains, it needs to move slowly and steadily.
NOTE: Vassilis Karamanis is an FX and rates strategist who writes for Bloomberg. The observations he makes are his own and are not intended as investment advice
(
Updates with Draghi comments.
)
Before it's here, it's on the Bloomberg Terminal.
LEARN MORE