politics
Business Groups Gather to Consider Anti-Tariff Strategies
By
On the agenda: Possible Trump tariffs on Chinese imports

Tariffs would harm the American economy, trade groups say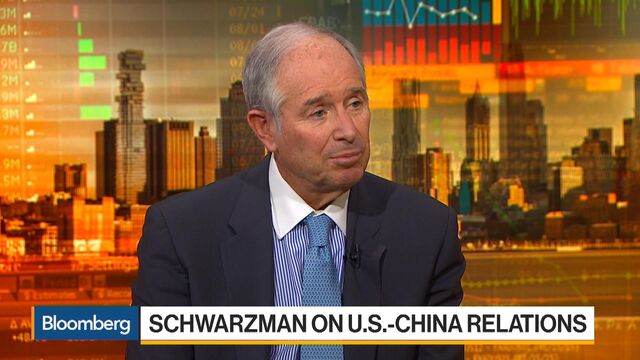 Lobbying groups representing some of the largest companies in the country are exploring strategies to prevent President Donald Trump from imposing new tariffs on Chinese imports.
The National Retail Federation hosted a meeting on Wednesday with representatives from trade groups including the Information Technology Industry Council, the Retail Industry Leaders Association, Footwear Distributors and Retailers of America and the Consumer Technology Association to discuss how they might respond to potential tariffs.
"The prospect of higher tariffs is extremely concerning to businesses, and higher prices for consumer goods are the same as a tax increase on American families," the federation's senior vice president for government relations, David French, said in a statement. French said the tariffs could have a devastating impact "on a number of industries."
The meeting comes as the Trump administration is considering imposing tariffs on a broad range of Chinese imports to punish Beijing over accusations of theft of intellectual property. American trade representatives are also considering a more targeted approach that would seek to rein in Chinese investments as they continue their intellectual property inquiries, known as a Section 301 action.
For more: U.S. Said to Weigh Broad Curbs on Chinese Imports, Takeovers
It was not clear how closely the trade groups would be working together. French said that "all options are on the table," but indicated that some business groups may choose to send letters expressing their discontent with the tariffs.
Hun Quach, the vice president for international trade at the Retail Industry Leaders Association, said in an interview that the group has already warned the Trump administration about the negative impact the tariffs could have on their industries.
"It would hinder our ability to take the gains from tax reform to reinvest in our businesses and ultimately our customers," she said.
Jose Castaneda, an Information Technology Industry Council spokesman, echoed similar sentiments, saying that while they recognize there are concerns with some of China's policies, they should be addressed in a way that doesn't harm the American economy.
Before it's here, it's on the Bloomberg Terminal.
LEARN MORE