technology
Wall Street Still Loves Broadcom, Even If Trump Doesn't
By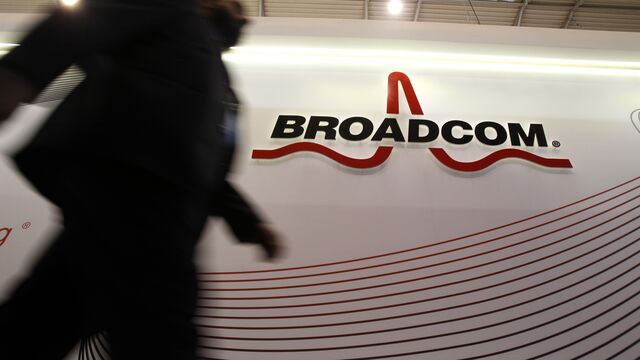 Broadcom Ltd. is still a great investment, and it may now look at smaller M&A targets to continue its growth, analysts said after President Donald Trump blocked the firm's hostile takeover of Qualcomm Inc. on national security concerns.
The nixing of the deal also makes Qualcomm's planned purchase of NXP Semiconductors NV more likely, according to some analysts, though Mizuho warned that deals needing MOFCOM approval may now face more uncertainty.
Broadcom shares rose as much as 4.2 percent at 9:45 a.m. in New York, while Qualcomm fell 5.9 percent to its lowest intraday price since November 3. The next potential catalyst is Broadcom's earnings, due on March 15, where Cowen expects Chief Executive Officer Hock Tan to establish a "clear strategic direction" for the company. Here's a roundup of what analysts are saying about the blocked deal.

Cowen, Karl Ackerman
(Rates AVGO outperform, PT $315)
"AVGO's Board has 2 options: 1) reposition M&A efforts toward smaller, less needle-moving deals; or 2) meaningfully increase shareholder return. Either way, we think AVGO's stock should work from here." Targets may include Xilinx Inc., Mellanox Technologies Ltd. and/or Acacia Communications Inc.
"It is abundantly clear that QCOM's Board desires to remain independent and acquire NXPI, and the ability to complete the deal is certainly higher if AVGO walks away from QCOM."
B Riley FBR, Craig Ellis
(Rates AVGO buy, PT $335)
"We were not expecting the decree, though had previously noted the contentious deal looked unlikely. There may be modest sentiment damage following the unsuccessful chase, though we suspect that would be short lived."
"AVGO has at least two other value creation options, and maybe a third if Intel is really considering an acquisition or combination." Value-creation could be through deals or more aggressive cash returns. Xilinx appears "well aligned" and Mellanox also seems a possible target. Analog Devices Inc. and Maxim Integrated Products Inc. "are not good fits."
"It also seems to leave QCOM un-distracted to gain MOFCOM approval for its NXPI deal."
SunTrust Robinson Humphrey, William Stein


(Rates AVGO buy, lowers PT to $335 from $344)
"Investors have been cautious on AVGO since it first pursued QCOM owing to an anticipated lengthy regulatory approval process. With that issue out of the way, we expect AVGO to extend Monday's rally today."
"Because M&A has been such a powerful force behind AVGO's earnings growth, we don't expect QCOM will mark the end of AVGO's strategy. Expect the company to transition to its next target in due time."
Mizuho, Vijay Rakesh


(Rates AVGO buy, PT $310)
Trump's order "could add uncertainty and collateral impact with some of the pending MOFCOM approvals," potentially for QCOM and NXPI and to a smaller degree Microchip Technology Inc.'s deal to buy Microsemi Corp. AVGO and CEO Hock Tan "have proved strong execution and delivered shareholder returns over the years."
"We remain positive, and AVGO can go it alone."
RBC, Amit Daryanani
(AVGO top pick, PT $325)
"We expect AVGO to move past QCOM and remain active on the M&A front." Potential targets may include ADI, MXIM, XLNX and possibly memory stocks.
"AVGO remains an attractive stock to own, as the company is positioned to sustain low-double-digit EPS and FCF growth enabling a path to $23-$24+ in EPS and the stock working toward $325. In the absence of large deals, we think AVGO could become a more sttractive capital allocation story."
(
Updates share performance in the third paragraph.
)
Before it's here, it's on the Bloomberg Terminal.
LEARN MORE